Sometimes it's useful to remember that while "the Left" can be useful shorthand to describe our political opposition, the Left isn't an undifferentiated monolith. If you're on the Right, you know we have our factions and schools of thought and internal disagreements. Well, if it's true for us, why wouldn't it be true also of the Left? 
Examples of divisions and schisms and heresy-hunting on the Left aren't hard to find. (I recommend perusing Jacobin from time to time. Those guys are regular Torquemadas!) But my favorite this week appears in Rolling Stone.
Writer Jamie Peck dropped acid with a couple of his (whoops! her!) pals from Chapo Trap House, Matt Christman and Will Menaker, and went to the OZY Fest in New York City last weekend. His Her account is by turns fascinating, profane, hilarious, and stupefying (though his her style owes more than a little to Hunter S. Thompson). Mainly, though, it's an edifying look into the taxonomy of the American Left these days. 
The headline gives a flavor of what's coming: "A Neoliberal Nightmare at OZY Fest 2018." 
(Why is "neoliberalism" a "nightmare" to the Left, anyway? Steve Hayward offered an answer at PowerLine a while back.)  
Now, from our perch, Democratic National Committee Chairman Tom Perez would qualify as a bit of a lefty nutcase—a living, breathing example of how the Democrats are rushing hopelessly toward socialism. To a hardcore Marxist Leftoid, however, Perez is "DNC Chair-bot 3000," reciting a "litany of pre-programmed phrases until the well was so dry he had to repeat some of them" and driving Peck and his her tripped-out compatriots deeper into despair with every "non-answer or hollow platitude."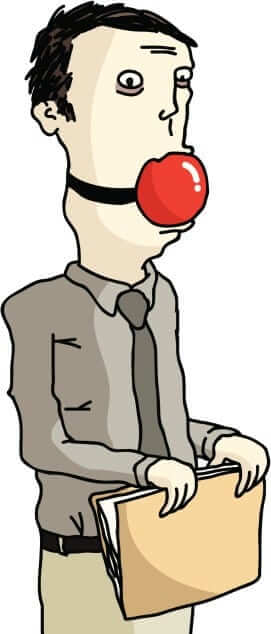 "At one point, I swore I could see smoke emanating from his orifices—even this mild performance was more than his internal cooling unit could handle," Peck writes. He She continues:
By the time he got to "America is great because America is good," I was actively trying to leave my body, but my compulsion to tell on those fuckers crammed me back in. "Trump is gonna fucking win again!" I exclaimed, as sure in this as I've ever been in anything. Then, a stifled scream. THIS [clap emoji] IS [clap emoji] VIOLENCE [clap emoji].
Then Hillary Clinton showed up—but I won't spoil it. Needless to say, the Left doesn't count her among its own. Because she isn't. She's a globalist liberal and a crony capitalist who would prefer a somewhat stronger welfare state—including a nod here and there to socialist ideas, such as single-payer health care. But when the Revolution comes, you can bet Peck and the Jacobin crowd would have her and Bill up against the wall right quick.
Peck's kicker, though, isn't to be missed. A sample: 
As the spectacle drew to a dour close, a man who I thought for sure was the Chapo fan we'd met earlier yelled "Run again! Hillary 2020! Hillary's a real progressive!" Irony bros, amirite? Then I spotted the actual greywolf and realized they looked nothing alike. The cheering man was serious. This moment broke me.

In a cosmic representation of blue balls, storm clouds gathered overhead but would not bust. "The hogs are begging for it, but she won't give it to them!" screeched Christman. "God has forgotten us!" Shantih. Shantih. Shantih. The Democratic Party had made ball-gagged submissives of us all. Maybe that was what the bandanas signified. "Let's get a cab back to Brooklyn," sighed Menaker. "I'm done." None of us felt the need to stay for Young the Giant.
I mean, who would? Seriously, though, read the whole thing.
Image credit: Getty Images, believe it or not