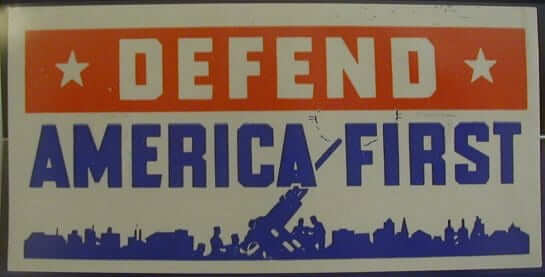 From my column in Friday's Sacramento Bee:
"America First" is rooted in the nation's founding principles. The idea finds its voice and inspiration in no less a figure than George Washington (and his ghostwriter, Alexander Hamilton, who is experiencing a well-deserved popular resurgence of late).

"The great rule of conduct for us in regard to foreign nations is, in extending our commercial relations to have with them as little political connection as possible," Washington advised in his 1796 farewell address. "It is our true policy to steer clear of permanent alliances with any portion of the world."

America's bipartisan ruling class turned its back on Washington's good counsel a long time ago. They've also confused policy with principle.

For example, the founders were pro-trade and pro-growth. Washington and Hamilton would agree with the U.S. Chamber of Commerce that trade is "beneficial to jobs, growth, opportunity and American competitiveness."

But they also understood that "free trade" is a policy choice, not a universal principle for all times. Hamilton certainly recognized that any trade agreement that benefits a private corporation at the expense of the American people is a bad deal.

Too many Republicans have failed to see that difference. Trump, of all people, has reminded them that it's a vital distinction worth making.
Click here to read the whole thing.