All morality is violence.
Every political regime, every law, and every moral code is built on a foundation of blood. The question is not whether there will be violence in human society but who will wield it and to what end. Will the violence that characterizes all politics be oriented toward ends that are good for life or bad for it?
Thinkers as varied as Thomas Aquinas and Friedrich Nietzsche are in perfect agreement as to the answer to this question.
In Question 95 of the First Part of the Second Part of the Summa Theologiae, Aquinas' monumental work on Christian theology, the philosopher states that individuals who are not inclined to do good must be ruled by "force" and "fear":
But since some are found to be depraved, and prone to vice, and not easily amenable to words, it was necessary for such to be restrained from evil by force and fear, in order that, at least, they might desist from evil-doing, and leave others in peace, and that they themselves, by being habituated in this way, might be brought to do willingly what hitherto they did from fear, and thus become virtuous. Now this kind of training, which compels through fear of punishment, is the discipline of laws.
In the second essay of the Genealogy of Morals, Friedrich Nietzsche asks how human beings came to be able to make promises. How did man develop a conscience—the internal compulsion and memory required to fulfill his duties?
Nietzsche answers: through pain.
If something is to stay in the memory it must be burned in: only that which never ceases to hurt stays in the memory"-this is a main clause of the oldest (unhappily also the most enduring) psychology on earth.
For Nietzsche, memory and obedience go together. A people with a bad memory cannot remember its duties. Such a people is therefore bad at obeying the law and must be punished all the more harshly by its rulers in order to compel submission:
The worse man's memory has been, the more fearful bas been the appearance of his customs; the severity of the penal code provides an especially significant measure of the degree of effort needed to overcome forgetfulness and to impose a few primitive demands of social existence as present realities upon these slaves of momentary affect and desire.
Where internal compulsion is lacking external punishment is required.
Aquinas and Nietzsche are both articulating a fundamental truth: most criminals are profoundly stupid. They do not know their own good. It they did, they wouldn't be murderers, thieves, and rapists. Instead of acting as slaves to their momentary passions for honor, wealth, and sexual pleasure they would seek these goods in a more moderate but enduring way that is good both for them and others.
Modern America has forgotten this point. In the last few weeks, two brutal murders rocked the state of Tennessee. In the first week of November, an 18-year-old girl named Jillian Ludwig was killed by a stray bullet fired by a man named Shaquille Taylor. Taylor was a career criminal who had been arrested on three charges of assault with a deadly weapon in 2021, after shooting at a woman and her two children. Those charges were dismissed this year when the court deemed that because Taylor had a low IQ he could not be charged with a crime and therefore had to be released. Taylor was too incompetent to stand trial for attempted murder but competent enough to be released back into society where he promptly was arrested again in September of this year for felony auto theft. He was released on bail for that crime.
Here is a photo of the victim and the perpetrator: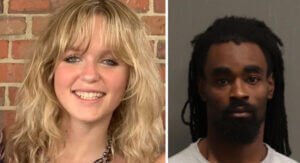 On November 12, a doctor, Alexander Bulakhov, tried to defend his wife and young daughter from robbers in downtown Memphis. The two killers—Marious Ward and Brandy Rucker–gunned him down in cold blood. I cannot imagine how traumatic this was for his wife and daughter. Imagine what it must have been like for that young toddler to watch her beloved father die in front of her in a pool of blood.
Imagine being the kind of human being who would pull the trigger.
Here is the Bulakhov family: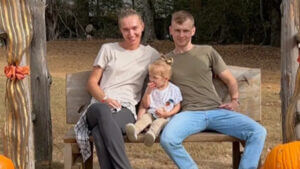 And here are Alexander's killers: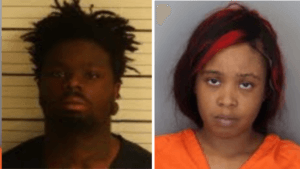 These vicious crimes put the lie to the idea that all human beings have equal worth. Jillian Ludwig's life was worth a thousand times more than Shaquille Taylor's. Alexander Bulakhov was a promising young doctor. The thugs who gunned him down were scum. Had they never been born the world would be a much better place.
The idea of universal human dignity, as we understand it today, is not a Christian idea. In Luke Chapter 3, we are told that when Christ comes back "his winnowing fork" will be "in his hand to clear his threshing floor and to gather the wheat into his barn" and that once this is done Christ "will burn up the chaff with unquenchable fire." Christ makes very clear: some human beings are wheat and others are chaff.
The wheat and chaff are not equally dignified.
As it stands, we would be much a better country if the "chaff" human beings felt a real and profound fear at the prospect of hellfire and the executioner's blade. Some human beings can only learn through pain.
Instead of punishing crime, however, the modern American regime supports its increase. Criminals run wild on our streets as a matter of policy. When people say the state has a monopoly on violence they are telling the truth. But by this same token, whatever crime and violence we see on our streets has been carried out with the approval of the state.
If the state didn't want that kind of wickedness it would put an end to it.
When the Department of Justice wanted to arrest Greg Yetman for protesting at the Capitol on J6 they sent in dozens of tanks and armored vehicles to bring him in (despite the fact that Yetman is a veteran who is in on video helping police during the J6 riot).
The problem of exploding crime isn't a problem because of a lack of resources or programs. These problems could be solved with a snap of the fingers.
Imagine what would happen if the state of Tennessee convicted Shaquille Taylor, Marious Ward, and Brandy Rucker, executed them by beheading, and then uploaded the videos to Tik Tok and WorldStarHipHop. The murder rate in the state would instantly collapse.
Criminals are stupid but, all but the most defective, have a sense of self-preservation. In the early American Republic it was not uncommon for a criminal to commit a crime, be tried, and then publicly executed all within a matter of weeks. We need to go back to this model.
The fundamental relationship between government and the people is simple: the government protects and the people obey. A government that does not protect its people, however, does not merit obedience. Today, every state in the Western world is at war with its populace. This civil war is motivated by ideological insanity and a vicious view of justice.
We don't have to live like this. The wicked should fear the righteous, not the other way around. What is needed now is not more intellectualizing but rather the sheer will to enforce the law against the scum of the earth, those slavish human beings enthralled to their most vile passions.