Sen. Dianne Feinstein passed away last night at her home in Washington, D.C., her office announced Friday morning. At age 90, Feinstein was the longest-serving female senator in U.S. history. She was first elected to the US Senate in 1992 after a lengthy political career in San Francisco.
"Senator Feinstein never backed away from a fight for what was just and right," her office said. "At the same time, she was always willing to work with anyone, even those she disagreed with, if it meant bettering the lives of Californians or the betterment of our nation."
There are few women who can be called senator, chairman, mayor, wife, mom and grandmother. Senator Feinstein was a force of nature who made an incredible impact on our country and her home state.

She left a legacy that is undeniable and extraordinary. There is much to say about who she was and what she did, but for now, we are going to grieve the passing of our beloved boss, mentor and friend.
From the office of Senator Dianne Feinstein: pic.twitter.com/rvcAmVk8O0

— Senator Dianne Feinstein (@SenFeinstein) September 29, 2023
Feinstein began her long career in politics in San Francisco, serving as a member of the S.F. Board of Supervisors from January 8, 1970 to December 4, 1978. She served the city's 38th mayor from November 27, 1978 to January 8, 1988.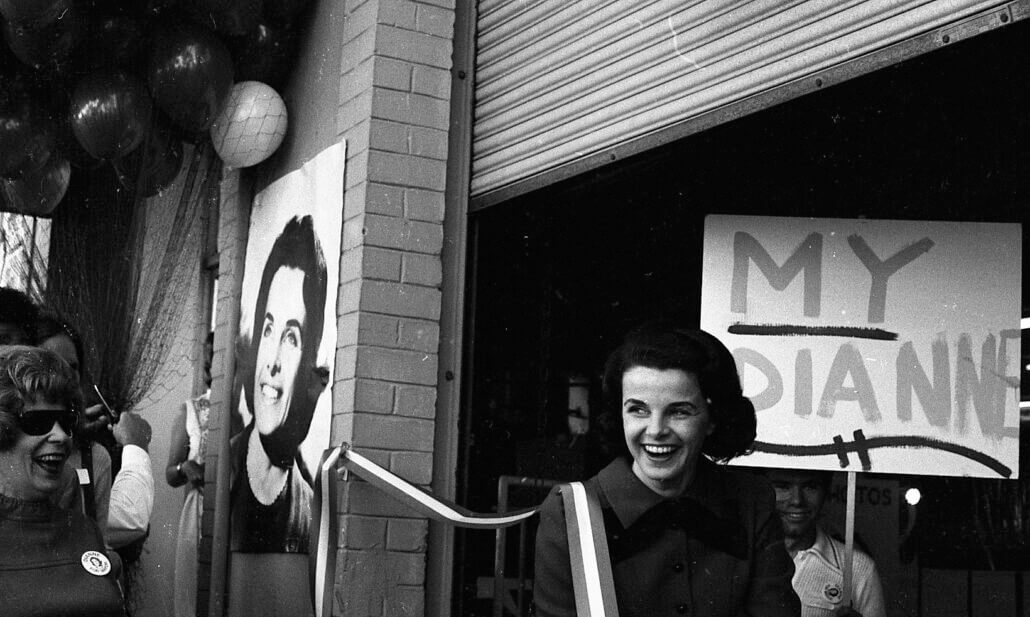 Feinstein won her Senate seat on November 4, 1992 and served as a Democrat U.S. Senator from California until her death.
The senator was hospitalized for shingles in late February, which led to an extended absence from the Senate. Although shingles typically does not require hospitalization, Feinstein had suffered a rare but severe complication called Ramsay Hunt Syndrome (herpes zoster oticus), which can cause facial paralysis and hearing loss.
Feinstein also suffered from encephalitis or inflammation of the brain, another rare condition that "resolved itself shortly after she was released from the hospital in March," according to her spokesman Adam Russell.
Dr. Pierre Kory, a critical care physician who has developed treatment protocols for Long COVID and for COVID vaccine injuries, wrote in a recent Substack post cataloging vaccine injuries amongst U.S Congress members and politicians that he suspected that she had suffered the neurological injury due to vaccine-induced immune suppression.
Amid these health setbacks in February, the senator announced that she would not run for reelection.
Feinstein was also briefly hospitalized last month after a minor fall in her home.
It's up to California Democrat Governor Gavin Newsom to appoint a lawmaker to serve out the rest of Feinstein's term, and the pressure on him to do it quickly is high given the Democrats' razor-thin Senate majority. Feinstein's passing comes as the sharply divided Congress faces votes to avert a government shutdown this weekend.
Newsome recently stated that when the time came to name a Senate replacement, he would appoint a caretaker.
"Yes. Interim appointment. I don't want to get involved in the primary," Newsom said earlier this month in a NBC News interview. "It would be completely unfair to the Democrats that have worked their tail off. That primary is just a matter of months away. I don't want to tip the balance of that."
Newsom praised Feinstein in a statement from the governor's office Friday:
"Dianne Feinstein was many things – a powerful, trailblazing U.S. Senator; an early voice for gun control; a leader in times of tragedy and chaos. But to me, she was a dear friend, a lifelong mentor, and a role model not only for me, but to my wife and daughters for what a powerful, effective leader looks like," Newsom wrote.