A male librarian at the Mary L. Stephens public library in Davis, California, kicked out a female conservative speaker during an open forum on protecting women's sports a few minutes into the event after the former college athlete complained about men competing in women's sports.
The "Forum on Fair and Safe Sports For Girls" was hosted by Moms 4 Liberty and took the California Interscholastic Federation (CIF) to task for its "discriminatory policies put girls at risk and removes opportunities to excel in sports."
"You guys are going to hear from quite a few amazing people today talking about Title 9, talking about the physiological advantage of male athletes, talking about the emotional and psychological impact on girls when men play on their sports teams," said former varsity women's soccer player Sophia Lorey, the event's first speaker.
A pro-trans activist in the audience interrupted Lorey before she could continue much further, accusing her of "misgendering people."
Lorey,  who is is now an outreach coordinator for the California Family Council, informed the activist that questions were reserved for the end of the forum. When the activist refused to stand down, Erin Friday, a lawyer from the group "Our Duty," told him "you will be asked to leave if you interrupt during the meeting."
At this point, the librarian stepped in and warned Lorey that if she persisted in referring to "transgender females" as males, she would have to leave immediately, prompting applause from the trans activists.
The librarian added that California state law recognizes "trans women" as women and that "they're protected under state law."
"Our policy talks about treating people with respect and if you are misgendering somebody, that is not respectful," he added.
Despite the constant interruptions, Lorey continued her speech, explaining how her lifelong dream had been to play college soccer, and how she was able to live out that dream.
"Current 10-year-old girls cannot live out the same dream as long as men are allowed to compete in women's sports," Lorey declared, prompting another outcry from the trans activists.
"You can't do that!" one of the activists objected.
Lorey continued, careful to refer to trans athletes competing in women's sports as "biological men," but that didn't placate the activists in the audience, nor the librarian, who told her he would give her one more warning to comply with the pro-trans speech code.
As the activists continued to heckle, Friday reminded the them that they were not forced to attend the forum.
Amid the clamor, Lorey went on, saying that "no matter how hard biological females work, they will never be physiologically faster or stronger than biological men …"
As the heckling and derisive laughter grew louder, she persisted.  "Allowing biological men in female sports does not create an equal playing field, but instead robs biological girls of their athletic aspirations," Lorey said.
At this point, the librarian said Lorey would have to leave or he would shut the entire meeting down.
When she asked why, he replied: "You were misgendering. You were talking about men in female sports."
Informational flyer that was used to promote the event. pic.twitter.com/DSLmaL7Ns8

— Sophia Lorey (@SophiaSLorey) August 21, 2023
Despite the librarian's claim, the Mary L. Stephens public library brochure does not list "treating people with respect" among the branch's general rules regarding the use of its meeting rooms.
The library states that its meeting rooms are reserved "for non-profit and community groups only" and that "all groups of persons under 18 must be supervised by an adult and "contracts must be signed by an adult. Additionally, smoking, candles, flames, and alcohol are not permitted. "All activities must be open to the public," the brochure states.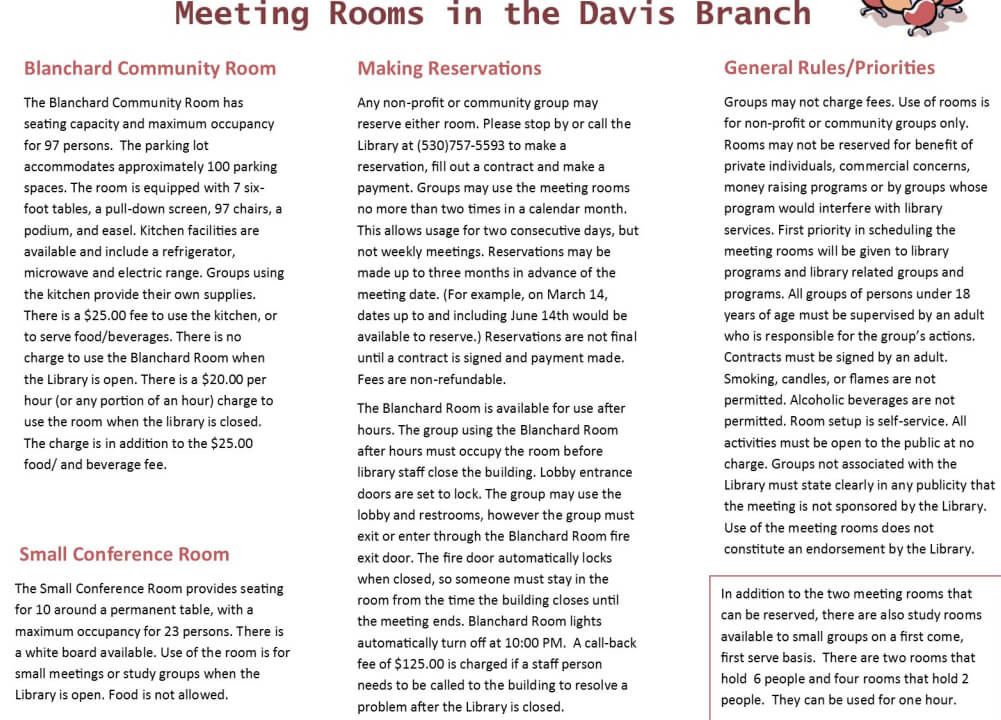 The Forum on Fair and Safe Sport for Girls was not in violation of any of those rules.
On its mission page, the library says that it "strives to bring diverse and dynamic programs and services to its many communities and residents through innovation, communication, engagement, collaboration and diversity, providing opportunities for everyone to read, grow, discover and interact with one another and the world at large."
The Mary L. Stephens public library appeared to be violating its own mission of encouraging "diverse and dynamic programs and services to its many communities."
American Greatness reached out to the Mary L. Stephens public library for comment but did not receive an immediate reply.
Former NCAA swimmer Riley Gaines, a vocal critic of men competing against women in the name of transgender rights, issued a statement on the incident.
"This young girl joins the long list of female athletes silenced for opposing unfair competition and giving up consent in areas of undressing where males are present," Gaines said. "Notice these were men trying to silence her and not women. Unfortunately, this isn't surprising anymore. The silent majority is needed more than ever to restore sanity."
Lorey said she was "shocked by what happened" but public libraries across the nation have become increasingly radicalized over the years. Emily Drabinski, who was elected president of the American Library Association (ALA) in April of 2022, proudly declared in July that she is a "Marxist lesbian."
Since then, Republican lawmakers across the nation have increasingly called for the nonprofit ALA to be defunded.
Last month, Montana officially became the first state to completely sever ties with the ALA, calling it an "organization led by a Marxist."