Former President Donald Trump holds a 27-point lead over Florida Governor Ron DeSantis in the latest National Research Inc. survey of likely GOP voters in Iowa. This poll of 500 likely Iowa Republican Caucus participants represents Trump's largest lead over DeSantis since the Republican polling firm began its surveys in May.
A full thirteen percent of likely Iowa voters are still undecided according to the poll. With nine percent, Senator Tim Scott of South Carolina is within striking distance of DeSantis for second place.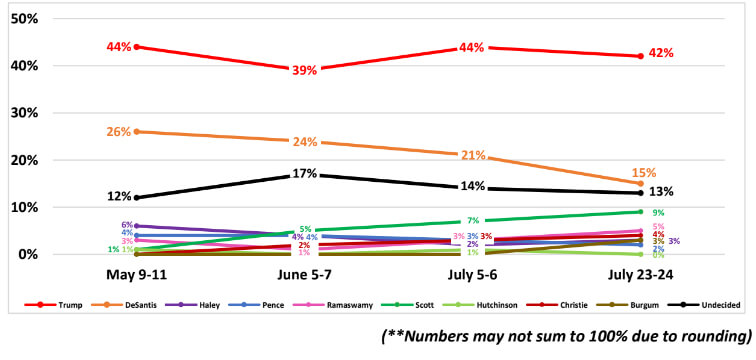 DeSantis's numbers have steadily dropped since May, going from 26 percent, to 24 percent, to 21 percent, to currently 15 percent. Even voters who are favorable toward the governor say they prefer Trump, 40 percent to 23 percent. Among voters who give both Trump and DeSantis a favorable rating, Trump leads 54 percent to 17 percent.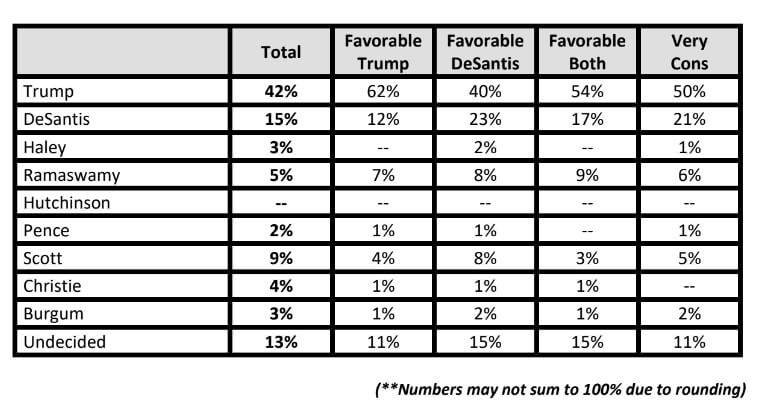 The poll results also indicate that television ads critical of Trump ads are hurting, rather than helping DeSantis.
According to the survey, almost one-in-five (18 percent) of likely Iowa GOP Caucus participants have seen a television ad critical of Trump. Among those voters, Trump leads the field with 45 percent, followed by Senator Tim Scott (9 percent), former Governor Chris Christie (8 percent), Vivek Ramaswamy (6 percent), and then Governor DeSantis (6 percent).
Iowa voters also see Trump as the best candidate to improve the economy (57 percent to 15 percent)and oppose far-left progressives (43 percent to 26 percent).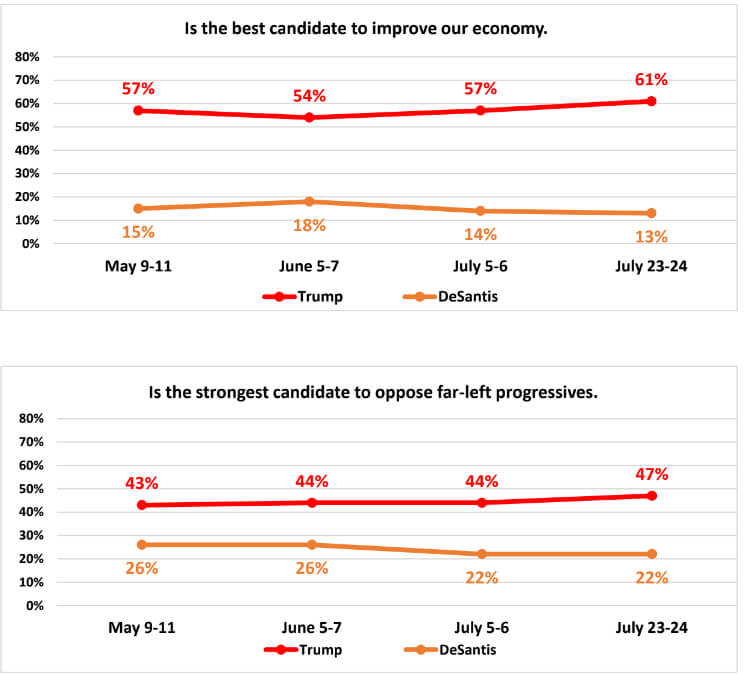 Iowa likely voters also believe Trump cares more than DeSantis about their needs (41 percent to 17 percent), and has the best chance of beating Joe Biden (38 percent to 29 percent).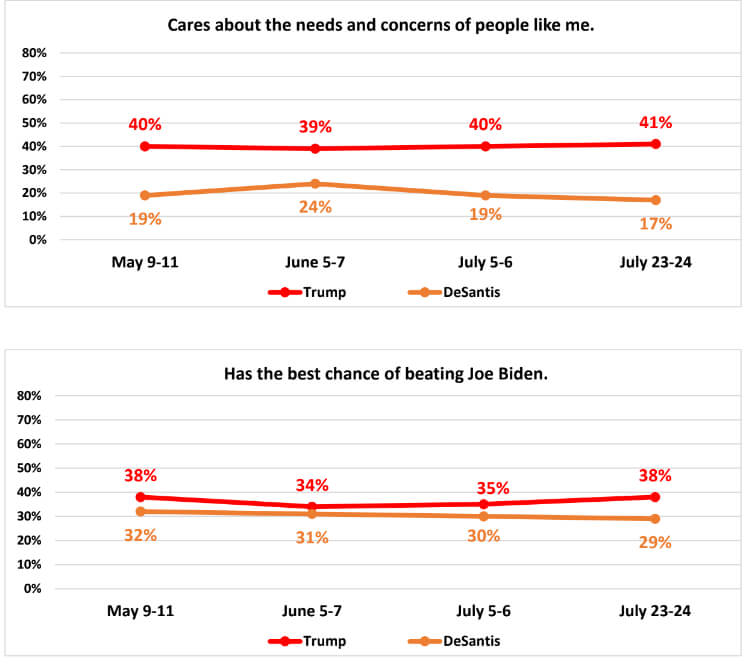 This survey was commissioned by American Greatness and conducted on July 23-24, 2023. The margin of error for the survey is +/- 4.38 percent at the 95 percent confidence interval.