Among likely primary voters in New Hampshire, former President Donald Trump holds a 24-point lead over Florida Governor Ron DeSantis.  In this month's poll, Trump received 39% of the vote down from 44% in June. DeSantis was at 12% in June but bounced up slightly to 15% this month.
Governor Chris Christie (7%) and Senator Tim Scott (6%) are virtually tied for third place. Seventeen percent of the primary electorate is undecided.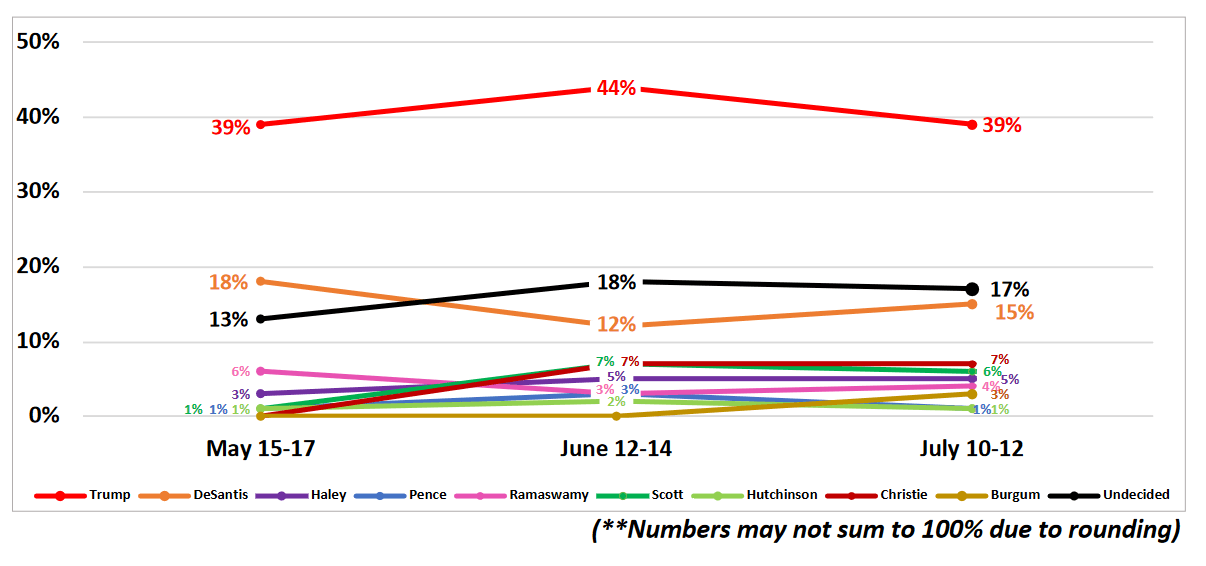 Voters who like DeSantis still chose to vote for Trump. DeSantis trails Trump by 20-points among the very people who actually like DeSantis. Among people who are favorable to both Trump and DeSantis, Trump leads by 36-points (54%-18%). Despite DeSantis's focus on conservative policy Trump leads DeSantis by 37-points (56%-19%) among very conservative voters.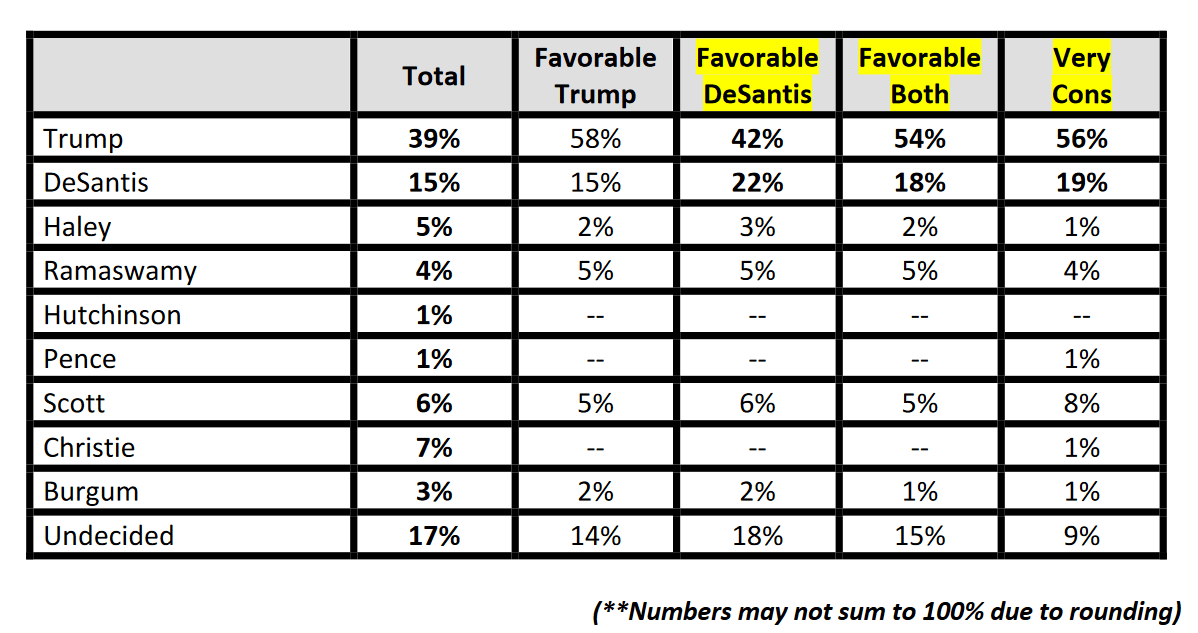 Voters continue to identify Trump as the more capable candidate to handle the issues  important to them like improving the economy, opposing the far left, and understanding the needs and concerns of voters like them. Trump also has the edge over DeSantis on beating Biden.
The following memo is based on a National Research Inc. survey of 500 likely New Hampshire
Republican Primary voters. The survey was conducted on July 10-12, 2023. The margin of error
for this survey is +/- 4.38% at the 95% confidence interval. The survey was commissioned by
American Greatness.