As the nation's first "openly queer" White House Press Secretary,  Karine Jean-Pierre on Tuesday observed "Lesbian Visibility Week" by inviting cast members from two lesbian-themed Showtime series to join her in the White House briefing room.
"So this week is Lesbian Visibility Week, and as the first openly queer person to hold the position of press secretary for the president of the United States, I'm honored to welcome the cast of the 'L word' and 'Generation Q,' two Showtime series that chronicles the friendship, the love, the challenges and the triumphs of strong, funny, and resilient queer women!" Jean Pierre proudly proclaimed.
"It is important that LGBTQIA+ people are represented in government, in shows, in institutions across the country," Jean-Pierre continued. "And this work is more important than ever as the LGBTQIA+ community continues to face relentless attacks from some Republicans across the country. From book bans, to Don't Say Gay laws, MAGA extremists want to roll back the visibility and progress we fought so hard to achieve," she said.
Jean-Pierre was referring to the various Republican legislation around the country that aims to ban hardcore gay porn in school libraries.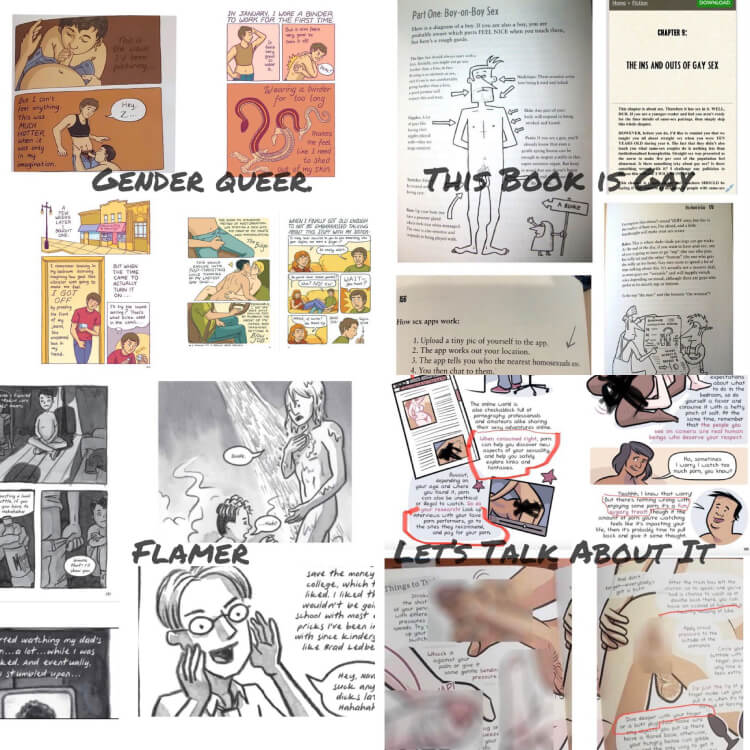 Jean-Pierre also decried what she dishonestly labeled the "Don't Say Gay" bill, or H.B. 1557: the Parental Rights in Education bill that was signed into law by Florida Governor DeSantis in March of 2022.
As readers are likely aware, the legislation never mentions the word "gay" but makes crystal clear that every parent has a right to know what sort of LGBTQ+ curricula is being pushed on their child.

"As a young queer woman of color, I felt alone and sometimes invisible," Jean-Pierre added as she introduced the group. "For so many people in our community, The L Word's impact cannot be understated."
Ilene Chaiken and Leisha Hailey represented the "The L Word, which ran from 2004 to 2009. Jennifer Beals and Katherine Moennig' starred in "Generation Q," which ran for three seasons starting in 2019.
Cast members from "The L-Word" and "Generation Q" joined White House Press Secretary Karine Jean-Pierre, the first openly-queer person to hold her position, to mark Lesbian Visibility Week. pic.twitter.com/4wocmC4gMi

— Newsweek (@Newsweek) April 25, 2023
Jean Pierre's claim "the LGBTQIA+ community" is facing "relentless attacks" from so-called "MAGA extremists" comes in the wake of multiple mass shootings that were perpetrated by LQBTQ assailants in recent weeks, as well as the arrest of a potential trans mass shooter in Colorado Springs on March 31.
Her comments also follows the recent assaults on a conservative activist in Canada and on competitive swimmer Riley Gaines by trans agitators.