Less than a week after a transgender assailant slaughtered six people at a Christian school in Tennessee, a Democrat legislator from Wyoming suggested that gun violence is necessary "to protect trans folks" from those who criticize transgender ideology.
In a now deleted Facebook post, Wyoming House Democrat Whip Karlee Provenza amplified an antifa message advocating for violence against "fascists [and] bigots." The post showed a man in a gray wig wearing a transgender flag outfit and holding a rifle.
"Auntie Fa says protect trans folks against fascists [and] bigots," the "Off Color Decals" meme read.
Not even one week after a radical transgender activist slaughtered 6 Christians, including 3 children, a Wyoming Legislator for HD45 shares a disgusting call for further violence. The Wyoming Legislature's House Minority Whip should be ashamed of herself. #WYFreedomCaucus pic.twitter.com/BbhM3DV1XU

— Wyoming Freedom Caucus (@WYFreedomCaucus) April 2, 2023
Off Color Decals is a "merch and firearms accessory" company that caters to the far-left, selling patches featuring AR-15 rifles over different LGBT flags with the words "defend equality." The company also sells stickers that say "F-ck Around and Find Out" in rainbow letters over a pile of bullets.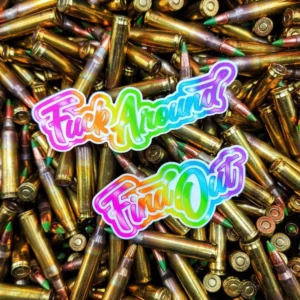 Other products convey anti-Christian messages, including a sticker with an upside down cross on a Bible that reads: "I'm not in your little book club."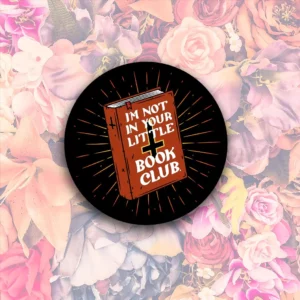 Additionally, the company sells merchandise with violent Marxist messaging such as, "No war but the class war," as well as "Kawaii" guillotine and Molotov Cocktail merch.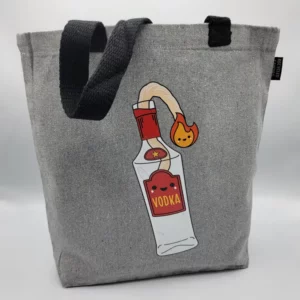 The Wyoming Democrat appears to be a fan of the antifa-friendly enterprise.
Facebook post shown below was recently tweeted out by Wyoming House Rep. Karlee Provenza (D – Minority Whip). I'm positive the majority of Wyoming citizens don't want Anifa sympathizers governing in their state. https://t.co/UOSr09gsc6 pic.twitter.com/BZrktgGNhg

— Rocky Mountain Radio (@rockymtnradio1) April 2, 2023
Arizona's far-left Governor Katie Hobbs recently lost two staffers after they posted similar content advocating for violence against "transphobes" on social media.
Provenza's post came days after a 28-year-old transgender burst into the Covenant School in Nashville and shot six people, including three 9-year-old children. The assailant's 14-minute rampage ended when Nashville police officers shot and killed her.
Within days of the trans attack on the Christian school, various Democrats, including White House press secretary Karine Jean-Pierre,  have rushed out to proclaim that it's the "trans community" in America that is "under attack."
"One of the things that we saw during the midterm elections is that people don't want their freedoms to be taken. They want us to fight for their freedoms," Jean-Pierre told reporters last week as she answered questions in the White House briefing room. "It is shameful, it is disturbing, and our hearts go out to the trans community as they are under attack right now."
Provenza has a history of amplifying disturbing far-left content on social media. The Wyoming Democrat also posted a video on TikTok that appears to call for politically-motivated murders.
Wyoming state Democrat lawmaker Rep. Karlee Provenza @Provenza4Wyomin posted a video on TikTok where a voiceover calls for politically-motivated murders. She also posted a graphic from an Antifa group on her Instagram suggesting Antifa supporters carry out gun violence against… pic.twitter.com/EyVr9n6OUY

— Andy Ngô 🏳️‍🌈 (@MrAndyNgo) April 3, 2023
The day Roe V Wade was overturned, she praised the Satanic Temple on her Instagram because the group "fights for abortion access," conservative activist Greg Price pointed out on Twitter. Echoing the Satanists' message, Provenza suggested that advocating "for killing babies" is a "fight for religious freedom."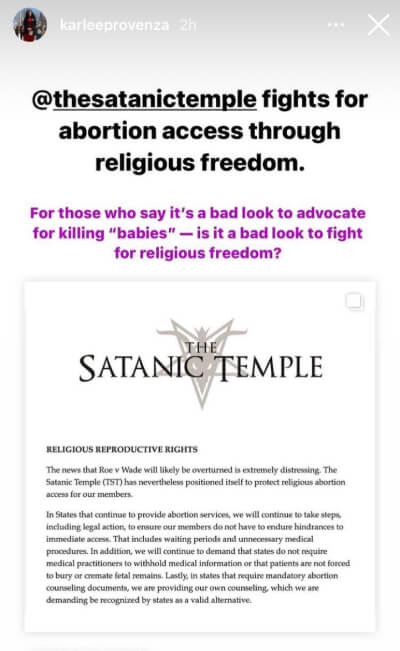 In the Wyoming legislature, Democrats are outnumbered 86 to 7.