"Burt Bacharach, legendary 'Raindrops Keep Fallin' on My Head' composer, dead at 94," reads the headline in the February 9 edition of the New York Post. Bacharach, born in Kansas City in 1928, did compose that tune, along with "I'll Never Fall in Love Again," "I Say a Little Prayer," and "What the World Needs Now." 
Bacharach even performed that song atop a bus in the 1999 film "Austin Powers: The Spy Who Shagged Me." Bacharach also won an Academy Award for the score of "Butch Cassidy and the Sundance Kid," and his movie soundtracks include "What's New, Pussycat?," "Alfie" and the 1967 "Casino Royale." 
Musically speaking, there wasn't much the man couldn't do. 
Bacharach was classically trained at schools in Montreal, New York, and California and he also learned about music by sneaking into jazz clubs. What he heard there, as he said, "turned my head around." So the man understood harmony, and he knew how to listen.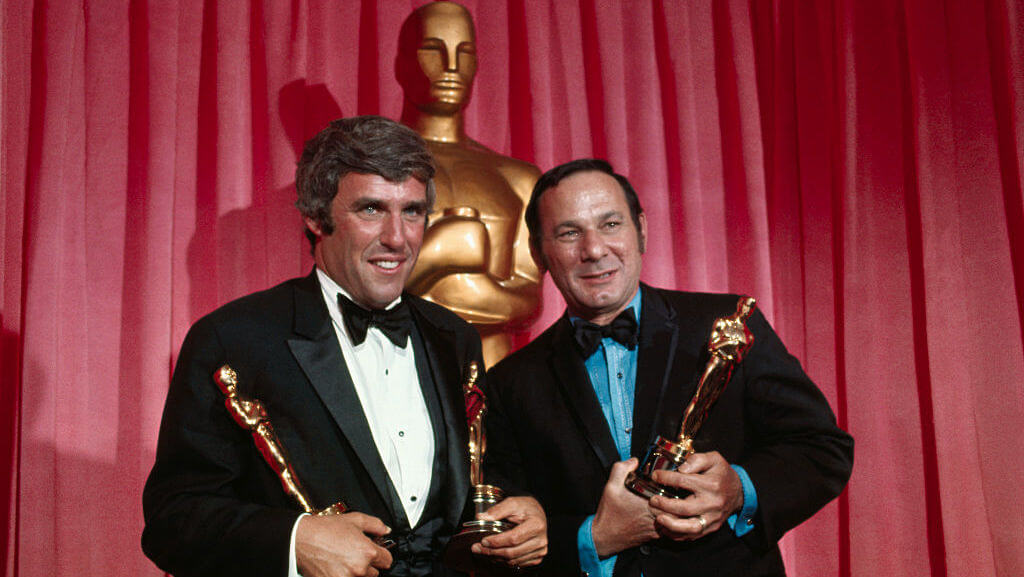 After a stint in the Army, Bacharach gained fame playing piano for Marlene Dietrich, who "didn't have a good voice" but did have "a stage presence that always worked."  With lyricist Hal David, Bacharach hooked up with singers who did have a good voice, plus a great stage presence. The rest is history. 
Check out the great Chuck Jackson on "Any Day Now," and don't forget Dionne Warwick, Bacharach's most prolific vocalist. She sang "Always Something There to Remind Me," "Message to Michael," "This Empty Place," "Do You Know the Way to San Jose," and many others. 
Everybody has their favorites, but try this version of "Walk on By," and see the way it's staged. By all means, bring up Dionne's 1963 performance of "Don't Make Me Over." If anybody can hear that without being moved, they might have a problem. That goes double for Dionne's rendition of "Alfie."
Just for grins, check out Stevie Wonder's version, with the composer looking on. That was in 2012, when Bacharach and Hal David won the Gershwin Prize for Popular Song. Hal David died later that year. 
People just now discovering Bacharach's music tend to comment on the voices, the arrangements, the strings, and how it's so unlike anything coming out now. Those people can check for Bacharach tunes as performed by Gene Pitney, Cilla Black, Dusty Springfield, Jackie DeShannon, Bobbie Gentry, Tom Jones, Herb Alpert, B.J. Thomas, Love, and The Carpenters. 
In later years, Bacharach worked with Sheryl Crow, Elvis Costello and Dr. Dre. All told, Bacharach scored 73 top 40 hits, and countless singers have performed his compositions.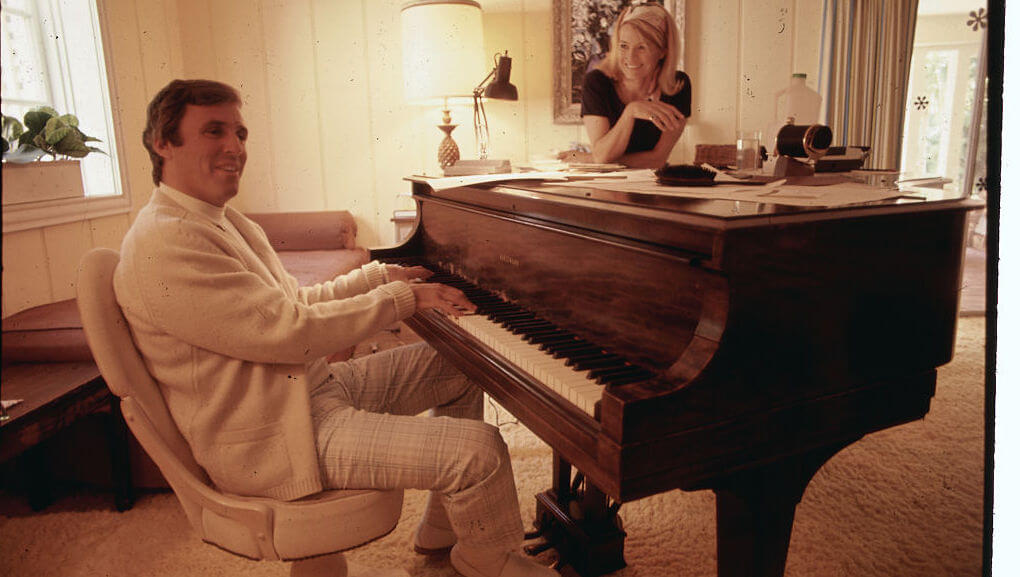 Burt Bacharach was once married to actress Angie Dickinson and, in 1999, People magazine named him one of the "sexiest men alive" and one of the "50 Most Beautiful People." One could say Bacharach had it all, but the composer didn't think so. He was "very accepting of things that don't always work out." Fortunately, a lot of things did work out. 
Burt Bacharach developed his God-given talent. He snuck into jazz clubs and listened. He met Marlene Dietrich, Hal David, and Dionne Warwick, still around at this writing. As the composer said in "Alfie," it wasn't just for the moment he lived. 
As the late Barrett Strong noted, "songs outlive people," so Burt Bacharach will live on in many voices. Take a good look and listen, people. You won't see a composer like this ever again.