"Weekend at Bernie's" rumors are swirling in Georgia as an elderly Democrat congressman runs for reelection without debating his Republican rival, or campaigning.
Rep. David Scott, 77, has made no public appearance in the past month, and some Republicans are now wondering if he's even alive.
Scott was last seen in public at a Financial Services Committee hearing in Washington D.C. on September 21. 
Two videos featuring the congressman were posted on his YouTube channel in October, but it's not clear when they were recorded. The latest one on October 28 shows Scott delivering remarks on the Inaugural Black Farmers Ball while sitting in front of a window with green-leaved trees in the background.  However, according to Scott's opponent, GOP candidate Caesar Gonzales, the trees in Atlanta are displaying Autumn colors right now.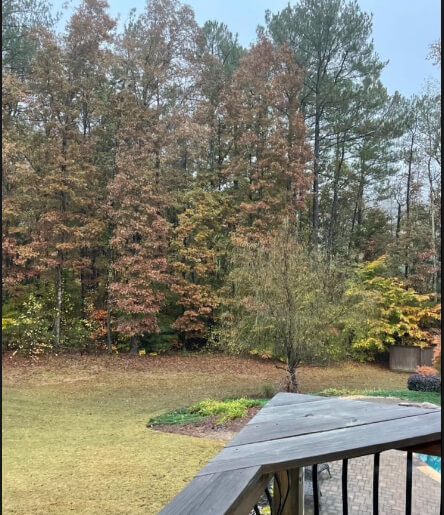 Gonzales told American Greatness that he has heard from multiple Democrat sources who have told him that Scott is currently in hospice. Another source allegedly said the congressman is "on ice in Annapolis."
Gonzales noted it would be easy to dismiss one or two of these rumors, but since he's heard it from six different individuals, it's worth looking into.
"Where there's smoke, there's fire," he said.
According to Georgia election law, a vacancy that occurs after nomination may be filled by a substitute nomination up to ten days before the election.
In the event such a vacancy in party nomination shall occur during the ten days preceding the day of such an election, such vacancy may be filled by a substitute nomination made by the state executive committee or a subcommittee thereof appointed for that purpose.
Back in January, more than a dozen lawmakers and aides anonymously voiced concerns to Politico about Scott's ability to chair the Agriculture Committee, pointing to "instances of his inability to finish his thoughts or remember previous conversations."
"I have the utmost respect for Chairman Scott," said a Democrat on the committee. "But he could be doing a better job." The person added: "I don't necessarily know if it's his health or what, but something is wrong."
"It's not really his physical health. He struggles getting around," said another Democrat on the agriculture panel. "But there are real questions about whether he's with it."
In a press availability last July, Scott struggled to convey basic facts about a bill just advanced by the committee. He claimed, unprompted, that the bill had 42 co-sponsors, when in reality it didn't have any. He made several other mistakes before an aide stepped in and ended the event. Scott hasn't answered reporters' questions in a similar, scheduled media availability since. Aides cite his busy schedule as one reason.

Scott hasn't disclosed any serious health issues. His office says Congress' attending physician has deemed him as healthy.
"I'm as strong and vibrant as a roaring lion," he told Politico in a phone interview. "These are people that want this position."
Scott's disappearance from the public was recently discussed on a Atlanta's 106.3 Xtra radio show, Breitbart News reported.
During the October 28 broadcast, host Scott "Rhino" Rheinhold remarked that Gonzales appears to be running "unopposed" as "nobody has been able to find David Scott."
The local media chatter, according to Rheinhold is that "either David Scott had passed away, or that he was in hospice." The host said he called Scott's campaign and asked to speak to the congressman, and a staffer said he would tell Scott to give him a call. Rheinhold noted that he has heard the notoriously soft-spoken congressman speak "many times," and said he wasn't convinced that Scott was the one who called him.
 I pick up [and hear] "Hey, Scott! Rhino! Oh, everything's good! I'm doing great. Everything's good."

I don't even know if this was really David Scott calling me, to be honest, [but it] set my radar off because he said one thing to me that was a little weird. I said "Are you doing any campaign events? … Are you going to be out doing events? Where have you been? [The voice responded] "I've been out! I've been campaigning, man. I've been putting yard signs everywhere"… So at this point, I'm like, "Wow, that really didn't sound like David [Scott]."
Rheinhold said he would award a T-shirt to anyone who can provide "video proof or picture proof of David Scott walking around campaigning, or being in events."
The host added that he asked Scott's campaign for an in-person interview, and promised to provide an update if it actually happens.
The local Clayton County GOP has also taken notice of Scott's absence from the campaign trail, and tweeted out a link to the 106.3 Xtra clip.
From the Chairman:

Listen to this clip from Atlanta's 106.3 Xtra regarding US Rep. David Scott (GA-13) being MIA. Feel free to share.

📻(<10mins)https://t.co/esAfI3PAnR pic.twitter.com/ZxO3jyJDOr

— Clayton County GOP (@CCGARP) October 29, 2022
Mark Mendlovitz, a friend of Gonzales', told American Greatness that the Atlanta Journal Constitution (AJC) has apparently been fishing around for legal opinions on the delicate situation.
Gonzales allegedly told Mendlovitz, an engineer, that one of his lawyer friends got a call from Greg Bluestein, a political reporter for the AJC.
"You know what the reporter asked [the lawyer]? What would happen if a candidate died before the election," Mendlovitz said. "Hmm, I wonder who he might have been referring to?" he added.
Scott is on the Citizens for Responsibility and Ethics in Washington's (CREW) "Most Corrupt Alumni List" after Politico's investigation into his campaign and business finances showed "a tangled web of loans, debt, more than $182,000 in unpaid taxes and an intermingling of his political and private funds — including more than $643,000 in campaign payments to his family, their company and its employees."
Caesar Gonzales could conceivably win the seat by default if Scott turns out to be an ineligible candidate.
According to his campaign website, the first-generation American had a rough childhood, living "in a basement in Long Island, N.Y." where he was "fed a small bowl of macaroni once a day when his parents remembered to provide dinner."
Abused and neglected by his parents, Gonzales was removed from his home by Child Protective Services when he was in the fifth grade, and was placed in foster care.
A counselor encouraged him to pursue his passion for motorcycles and at age 15, Gonzales started motorcycle repair school within B.O.C.ES. (Boards of Cooperative Educational Services).
With the skillset he learned at B.O.C.ES, he went on to become a mechanic and a motorcycle racer. He enrolled at Southern Polytechnic State University, now Kennesaw State, in May 2010 and finished his degree.
In 2018, Caesar received the opportunity to work for Space X. As an engineer and technician, he worked on projects like the Crew Dragon capsule and Falcon-9 booster rocket. He later worked for Blue origin at their launch facility in Van Horn, Texas.
Gonzales shared his inspirational story in his book, Beating the Odds: An Autobiographical Rags to Racing Story.
Scott has represented the D+20 majority-black 13th Congressional District to the south and west of Atlanta since 2003.
American Greatness reached out to both of the congressman's district offices, and was referred to his Washington D.C. congressional office. A call to his D.C. office was not answered.
Update:
As commenter B_Marcus pointed out, in both of the YouTube videos that were posted in October, Scott was wearing the same suit, tie, and pin that he wore during the FSC hearing in Washington D.C on September 21. Therefore, it is likely that all three videos were shot on the same day from his D.C. office on Sept. 21.
Update:
On November 1,  Scott announced on Twitter that he had the pleasure of attending a church Gala on Saturday, where he shared remarks and received an award from the congregation.
A photo accompanying the tweet shows a couple presenting him with the award in a ballroom at the Westin Atlanta Airport Hotel.
On Saturday, I had the pleasure of attending the 2022 Pastor's Appreciation Gala to celebrate Dr. Franklin Battle's 49 years of leadership. After sharing remarks, I was overjoyed to receive an Appreciation of Service Award from the congregation – what an honor! pic.twitter.com/XgX6a3kyIF

— Rep. David Scott (@repdavidscott) November 1, 2022
Scott is on the Citizens for Responsibility and Ethics in Washington's (CREW) "Most Corrupt Alumni List" after Politico's investigation into his campaign and business finances showed "a tangled web of loans, debt, more than $182,000 in unpaid taxes and an intermingling of his political and private funds — including more than $643,000 in campaign payments to his family, their company and its employees."
Scott's Washington D.C office has still not answered American Greatness' request for comment.