The scene is from Taylor Caldwell's 1980 novel Answer as a Man, about the suffering we bring on ourselves and our fellows. It is 1912, and a young Irishman, the manager of a new hotel in northeastern Pennsylvania, recalls a conversation with his grandfather long before."When a politician," said the grandfather, ever angry with God but even angrier with selfish, foolish, ungrateful, cruel, and treacherous man, "anxious for office, talks of 'reforms,' it's time for citizens to inspect their guns. Something dirty is afoot, and dangerous."
When the grandson asks whether there's any politician to trust, the old man says no, there isn't, though he adds that he'd be less suspicious of someone "who talked of the 'ancient verities,' such as patriotism, honor, sobriety, hard work, respect for authority, constituted law, decency, manhood—if there's any of that left in this country."

What about tender care for the less fortunate? The old man won't have any of that, either. "Beware of the rich man who cries for the poor! He is a cannibal. Like the tearful walrus who ate all the trusting oysters in that book Alice in Wonderland."

The reason why the young businessman—scrupulously honest, persevering, and, like his grandfather, utterly unsentimental about mankind—recalls the conversation is that the choices for president this year are not great. He is going to vote for President Taft, a man of stolid common sense, who has had his party torn from beneath him by his one time friend, Teddy Roosevelt. "He is not an imperialist, like Roosevelt," he thinks, "nor a social fanatic like Wilson."

Wilson, of course, was elected, and the constitutional amendment allowing for a federal income tax was ratified, and so was the amendment mandating the direct popular election of senators, that filched from the states their only and important hammer over the national Congress, and so was the amendment granting suffrage to women, hailed by many as heralding a new age of peace, sanity, sweetness, and noble selflessness. Caldwell hangs the culpably naïve with their own words.

"Dr. David Starr Johnson," she writes, "director of the World Peace Foundation, said, 'What shall we say of the impending war in Europe? We believe that it will never come. Humanly speaking, it is impossible.' A newspaper in the state of Maine published an editorial to the effect that 'the outlook for the universal brotherhood of man was never brighter than today, not since Christ was born in the manger!'"

Meanwhile, "many American bankers and financiers made many discreet journeys to consult the great munitions makers in several countries, including Germany."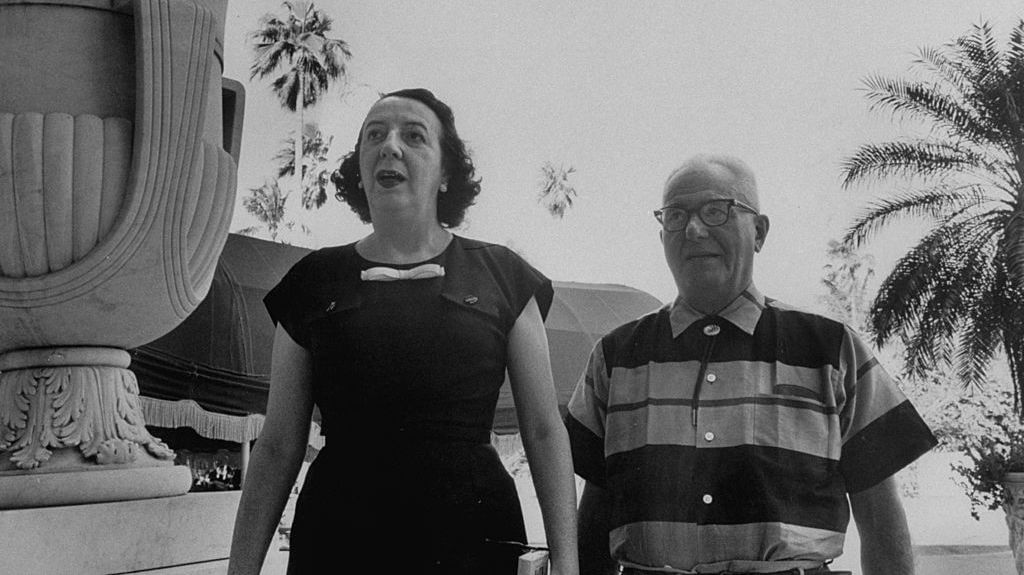 Caldwell suggests, in this and other of her historical novels, that it behooves us to stand back from social and political movements, to strip them of sentimentality, to banish every slogan, and to ask, "Whom does this profit? For whom does this mean greater wealth and power?" Even if we disagree with her and say that the United States had good reason to enter World War I, still, who egged that war on, and who positioned themselves to gain from it?

Who profits from the disintegration of the American family? Who profits from its invasion by mass entertainment, mass media, and mass schooling, three prongs of one pitchfork? Consider every self-sustaining, healthy, morally upright household, headed by a man who provides and protects, and heartened by a woman who shapes the manners and the morals of the children in her charge, as an Andorra or a Liechtenstein, a small independent duchy in the mountains, resisting, as best it can, absorption into a world that is drab, garish, and homogeneous at once. Or see it as a castle raised up on a high redoubt, which even the more aggressive agents of the state fear to attack. Let the world go as it may; within that household there will be tradition, piety, personal law, a great field for freedom, and, if God so blesses its members, genuine love. Who wants that castle down?

Why did Wilson maneuver the United States into the horrible war he said he wanted to keep Americans out of? He hoped to gain for the world the object of his ideological dreaming, an enduring peace enforced by international law and a supra-national body, a human creation to do the work of a god, and to save people from the darkness of their hearts. That was an imperialism that Teddy himself never conceived. Wilson believed there would be universal peace. Do we believe that the industrialists who made the guns and the bombs believed it too? Bankers, generals, and power-brokers cannot afford to be sentimental.

Just when the working-class family was being beaten to a pulp, and the lower class family with mother and father hardly existed at all, why did largely wealthy corporations and well-heeled urban politicians push for the absurd—the fantasy, sold by sentimentality and pranked up in just-folks garb to conceal the madness beneath, that a man could feasibly marry another man, or a woman another woman? Who profits, in wealth or power, from the collapse of the family in these and other portions of the population? Who are the cannibals with a heart for the poor? Who feeds on their flesh?

Who profits, in wealth and power, from the sentimentally named "Respect for Marriage Act," which will repeal the sentimentally named but at least sane "Defense of Marriage Act"? When was the last time any visible group of congressmen got together to ask, "What can we do to promote marriage, to make it more affordable, to shield it from moral threats, to recognize its sphere of authority, and to return to parents their rightful supervisory capacity over the public schools? What can we do to lop off the tentacles of the state? What social changes would make it cheaper for people to own their homes, to feed and clothe their children without any intrusive social work, and to occupy secure and honorable places in the community?"

Of course, the "Respect for Marriage Act" has no respect for marriage, properly speaking; it's all about preventing people from getting second thoughts about a mistake they have made, or an outrage against biology and common sense that was thrust upon them. No doubt, many of its proponents believe it is a matter of simple justice. They have not considered how many rotten things we have already done to family life, and how this last offense derives from and confirms the others. But naiveté is not a new thing in the world. People will buy their own ropes to be hanged if you make the proposition sentimental enough.

But the true moral preacher is not sentimental. He tells you the truth, that life will be hard, that you and he are fallen creatures, and that men tell so many lies to themselves they hardly leave Satan anything to do. The true political preacher says you can have liberty insofar as you are virtuous, but if you cultivate vice, you are already a slave. That is why honest preachers and politicians rarely get rich, famous, and powerful. They make no dynasties. They do not cannibalize their towns. They do not eat the poor for breakfast. They do not want that power. They do not want to play God. Taylor Caldwell saw it and wrote well about it. She was not "woke." She could not be: she had her eyes open.