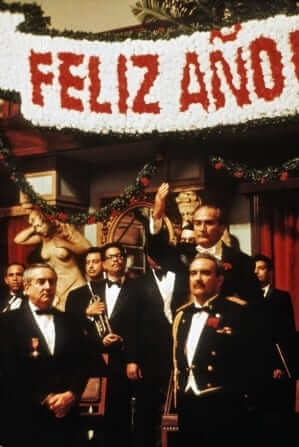 The greatest story ever told—about the greatest story ever told—is not "The Greatest Story Ever Told," as the New Testament has nothing to do with the 1965 movie about a Nordic Jesus and an ensemble cast of three "Batman" (TV series) villains; a bald Greek (as a Roman prefect); a cross-dresser (in reruns); a murderer; a bisexual, who was later murdered; two icons; and a black Jew and a white Elvis.
No: The greatest story ever told, on film, is "The Godfather Part II." Which brings me to the 60th anniversary of the Cuban Revolution.
The film's depiction of the first 30 seconds of New Year's Day 1959 looks a lot like the 30th and final day of April 1975, in terms of Francis Ford Coppola's prescience about what many may have felt but he alone foretold: that between the seventh day after Christmas on-screen and four months before the radio broadcast of "White Christmas" in real life, the United States Embassy in Saigon would fall like its cinematic outpost in Havana.
Between the entry of the rebels and the end of the ancien régime, between the mob scene—in this scene about mobsters—and the actual chaos in the streets, Coppola creates history by recreating it, with better music.
He is allusive, authorial, and authoritative.
In this scene, he is all of these things—and more—as he mixes the festive with the funereal, as he marries the fraternal with the fratricidal, as he severs the bond of brotherhood with the ultimate act of betrayal. He seals the moment with a kiss.
Meanwhile, a twin-engined monoplane fogs the runway at José Martí International Airport.
Elsewhere, crowds storm the U.S. embassy. They loot and burn the American imperium, as we hear but do not see the approach of two even more murderous brothers: Fidel and Raúl Castro.
Therein lies the exception to one of the film's most memorable lines: "If anything in this life is certain, if history has taught us anything, it is that you can kill anyone."
Six decades later, after having killed our chances to kill Cuba's dictator, Fidel is dead—of natural causes.
Six decades later, Raúl is still alive and in power.
We have yet to make him an offer he can't refuse.