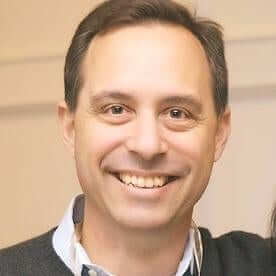 American Greatness publisher Chris Buskirk spent the better part of this week in the belly of the beast, or at least near to it, in Washington, D.C., at this year's Conservative Political Action Conference (CPAC). Chris had a seat on "Radio Row" through his gig as the Chris half of the Phoenix area drive-time program, "The Seth and Chris Show." You can listen to a number of interesting interviews (including several fantastic AG contributors like Paula Steiner, Marjorie Jeffrey, and Alexander Habighorst) and other highlights from the show by going here.
In addition, Chris was featured on NPR's Morning Edition with David Green as the expert on the Greatness Agenda for their audience.  The opening question will give you a flavor for the whole thing:
GREENE: Good to talk to you, as well. So does Donald Trump represent the conservative movement?

BUSKIRK: In part, he does. But he represents, I think, something totally different in many ways and also more important, which is — I think he's trying to represent the American people, which I think is above and is a higher goal than just the back and forth between right and left. I know that's a contrary view. People are probably rolling their eyes hearing me say that. But I — you know, I take Trump's rhetoric seriously when he talks about, you know, working for you and working for American citizens, trying to make America great again.
Read a transcript of the interview here, or listen at the link below.
Buskirk's big theme of the week is hinted at in this interview and that is one of moving beyond this term "conservative" which, in so many ways, really tells us nothing about what we are about in an American political context.
If being a conservative is about conserving things, the imprecise term "conservative" has always raised the question: "Conserve what?" It used to be understood that Right and Left in America were arguing over which parts of the American tradition we should emphasize over and against the other at any given time. But with the Left now so far away from the center—not just of American principles but of reason more broadly—it makes more sense today to focus on the American part of American conservatism.
Buskirk has suggested the term "Americanist" to replace or at least supplement the use of the term "conservative."  I like it.  See what you think.