Among Iowa's likely Republican primary voters, former President Donald Trump leads Florida Governor Ron DeSantis by 23 points. Trump bounced back to 44% that he had back in the May survey, while DeSantis lost five points from the May survey.  Senator Tim Scott saw a marginal increase since last month and now stands at 7%.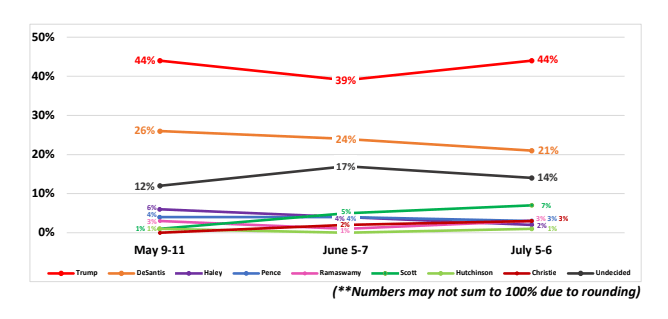 DeSantis is losing among voters who have a favorable impression of him. Twenty-eight percent of these folks say DeSantis is their preferred candidate while 42% chose Trump. Voters who have a favorable impression of both men chose Trump as well, 55% to DeSantis's 25%.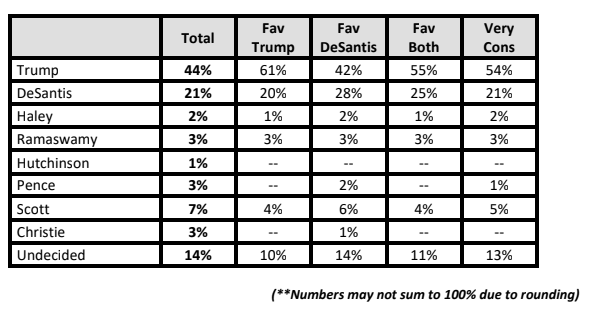 Voters prefer Trump over DeSantis to fix the economy, fight progressives in Washington D.C. and sharing the concerns that voters have. Trump has a slight lead over DeSantis when voters are asked which candidate has the best chance of beating Biden. 35% say Trump has the better chance, while 30% say DeSantis.
The following memo is based on a National Research Inc. survey of 500 likely Iowa Republican Primary voters. The survey was conducted on July 5-6, 2023. The margin of error for this survey is +/- 4.38% at the 95% confidence interval. The survey was commissioned by American Greatness.