A new analysis based on four early state-side surveys shows that while voters view Ron DeSantis favorably, they tend to chose Donald Trump as their GOP presidential candidate.
Both former President Donald Trump and Governor Ron DeSantis have high favorable ratings among GOP Primary/Caucus voters in Iowa, New Hampshire, South Carolina, and Nevada. In these states, Trump's image rating is 72% favorable/27% unfavorable. DeSantis' image rating is 71% favorable/22% unfavorable. Fifty-eight percent have a favorable opinion of both.
However, when it comes time to make a choice between the former president and the governor of Florida, voters chose Trump. Most troubling for DeSantis: he is losing to Trump by 17-points among his own favorables, and he trails Trump by 33-points among voters who have a favorable opinion of both candidates," writes National Research Inc. in a memo to American Greatness.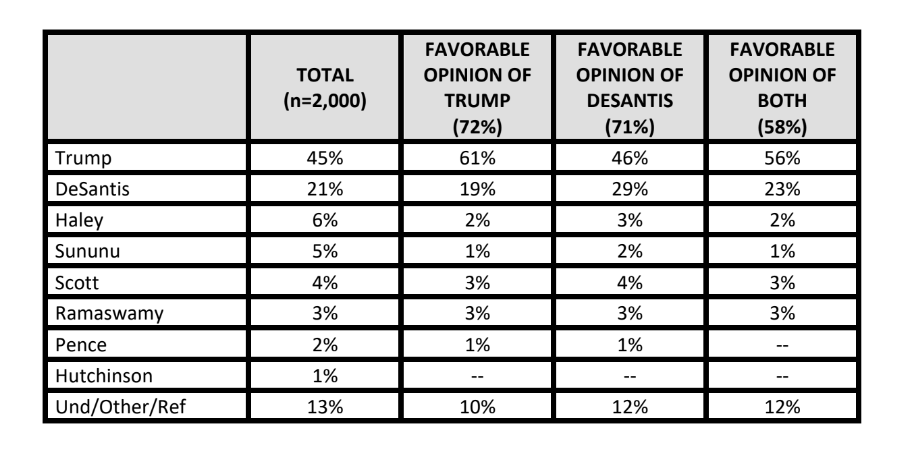 The following memo is based on a data merge of four early statewide surveys we conducted in the month of May for American Greatness. The total sample size for this merge is n=2,000 LikelyGOP Primary/Caucus Voters in Iowa  (n=500), New Hampshire (n=500), South Carolina (n=500), and Nevada (n=500). The margin of error for this data merge is +/- 2.2%