The People's Republic of Californistan—Last week, our B.S. News anonymously sourced bombshell changed everything, revealing how "President-elect" Joe Biden will stop the climate apocalypse by following the science and shoving an SUV containing U.S. Representative Devin Nunes (R-Calif.) into the possibly molten core of Mt. Shasta as a sacrificial offering to Goddess Gaia.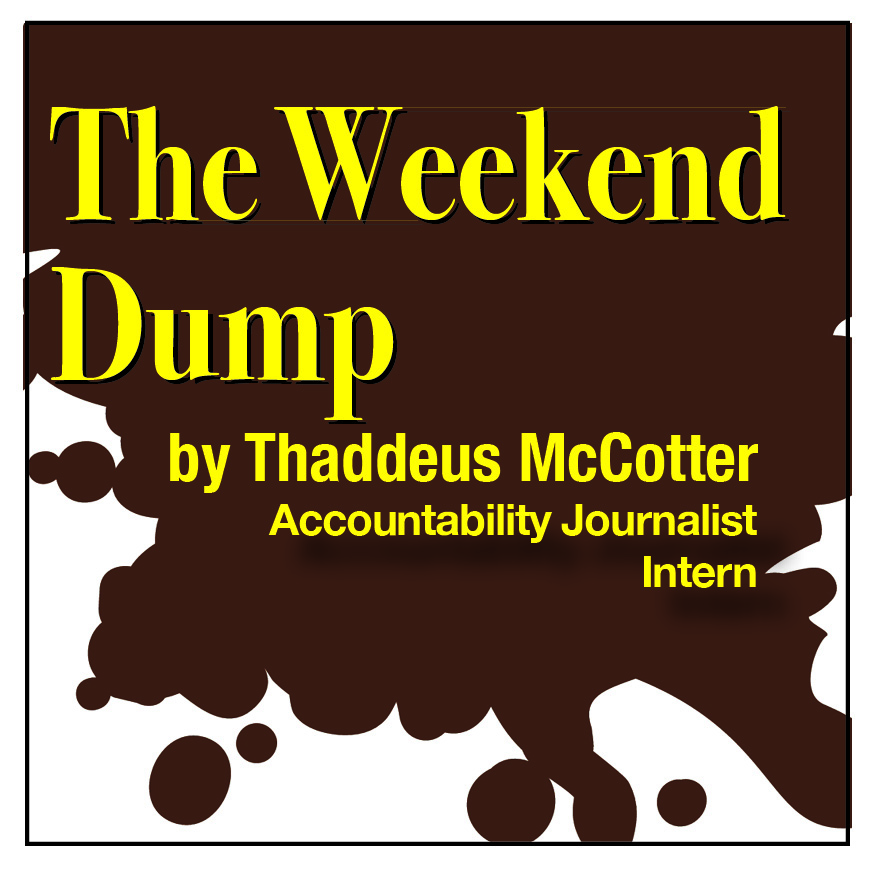 (At the time of this writing, no one from the Biden team or from Nunes' Russian handlers has disputed B.S. News' potentially accurate report, so it must be true.)
In our disclosure of the top-secret preparations for the mission apparently code-named "Operation Choke the Chupacabra," B.S. News reported that, prior to being hurled into Mt. Shasta, Nunes will be chained in the SUV, humanely stunned (and masked) before being hurled to his doom for the common good. 
The handful of remaining old school "journalists" will argue this prevents B.S. News from conducting Nunes' final exit interview. These opinionated summary deniers are dead wrong. 
That titanic figure of our democracy, U.S. Representative Adam "Pathfinder" Schiff (D-Calif.), proved the worth of an opinionated summary during his investigation into President Trump. Schiff's dramatic reimagining of Trump's Ukraine transcript served the Democrats' impeachment narrative far better than the conversation's actual content ever could have done.
Ergo, as disciples of accountability journalism, we here at B.S. News refuse to allow Nunes' humanely stunned silence stop a good quote and dozens or perhaps hundreds of clicks. Combing through our voluminous files on Nunes, we have culled his past quotes and crafted an opinionated summary of what might be going through this sacrificial Deplorable's crazed right-wing mind moments before being turned into a human aspirin to stem our planet's fever.
B.S. NEWS: Our sources at the Robert Reich Truth and Reconciliation Amusement Park report there was a heated discussion about who would be selected as the inaugural human sacrifice to Goddess Gaia. How does it feel to be "The One"?
NUNES: When you look at the characters who run this country right now, when you look at Nancy Pelosi . . . these are people who were elected before I was born. I'm humbled to be chosen for this prestigious honor.
B.S. NEWS: Has your role in Operation Choke the Chupacabra made your view of Goddess Gaia and the Biden Administration more favorable?
NUNES: They have had this vision for America, this socialist utopia that they want to create, which started in California. And when you look at the San Joaquin Valley, we're what happens when you create a socialist utopia like has been done in California.
B.S. NEWS: How grateful you must be. Still, as a cruel fiscal conservative, any concerns for the (carbon-emission free) expenses related to Operation Choke the Chupacabra, such as the destruction of a perfectly good SUV?
NUNES: Pray that a giant pile of money will appear out of nowhere.
B.S. NEWS: Are your fellow right-wing climate deniers skeptical that Operation Choke the Chupacabra will appease Goddess Gaia?
NUNES: Not a single Republican voted for it. Many of those capable of advancing a solution are content to wring their hands, blame global warming, and continue whistling past the graveyard.
B.S. NEWS: But you on the other hand?
NUNES: I yield.
B.S. NEWS: Once the new climate change division of the F.B.I. rounds up those GOP climate deniers for rendition to an undisclosed Scandinavian location, what punishments should they face?
NUNES: Holding ridiculous secret depositions . . . leaked nightly to their media stooges, followed by public show trials with the most useful witnesses.
B.S. NEWS: What—if any—message could reeducate these anti-science authoritarians?
NUNES: The pitiless, decades-long assault to deprive them of their livelihoods is hurtling toward its apex. One hopes the affected families eventually will find a more welcome home. 
B.S. NEWS: Are you eager for a last chance to witness the mythical powers of your former home-state senator and now vice president-elect/high priestess of climate change Kamala Harris officiating Operation Choke the Chupacabra?
NUNES: I'd like to welcome [Vice President Harris] here, and congratulate [her] for passing the Democrats' Star Chamber auditions held for the last six weeks in the basement of the Capitol. It seems [she] agreed, wittingly or unwittingly, to participate in a drama.
B.S. NEWS: You must be humbled and excited that the Obamas' production company will live stream this teachable moment and make you a celebrity, albeit posthumously.
NUNES: I can finally realize my dream. For those of you at home, it's time to change the channel, turn down the volume or hide the kids. Put them to bed. What we will witness [Operation Choke the Chupacabra] is a televised theatrical performance staged by the Democrats—story time hour. 
B.S. NEWS: What if—Goddess Gaia forbid—Operation Choke the Chupacabra doesn't stop the climate change apocalypse?
NUNES: It's over. You will witness the collapse of modern civilization . . .
B.S. NEWS: True that.
Critics and other Neanderthals chained to antiquated notions of facts and objective truth will carp about B.S. News' opinionated summary of an interview with Devin Nunes—likely led by Nunes who, though the jury is out about whether he's literate, will have his flack read it, then call us and demand a retraction or else face a libel suit. Given the nearness of the SUV and Nunes' sacrifice to Goddess Gaia, we remind his flack that you can't libel the dearly departed.
Goddess-speed, Rep. Nunes!
© B.S. News 2020