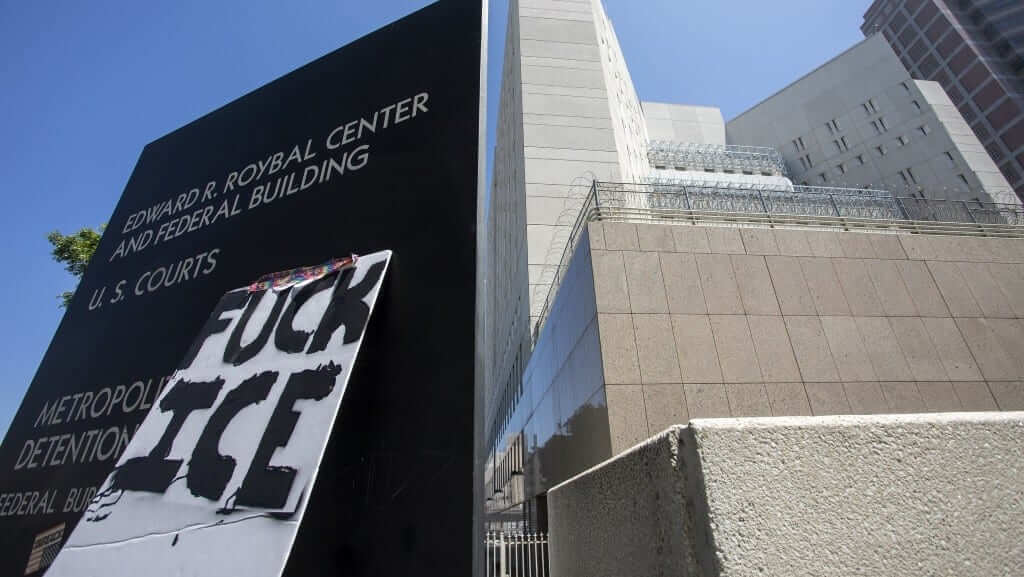 Residents in a Nashville neighborhood prevented ICE agents from taking a local man with a detainer order into custody.
An ICE vehicle had followed the man's van, trying to pull it over, and then blocked it in when the van driver pulled up to a house in Hermitage, near Nashville, the affiliates said. The driver alerted immigrants rights advocates and neighbors, and they rallied, bringing the man and his son – who was in the van with him – water, gas and food so they could stay in the van and avoid possible detention, the affiliates reported.

The standoff lasted for hours. Nashville police were called, but stood by "to keep the peace if necessary," the police department said in a statement.
CNN doesn't reveal why ICE was trying to remove the "Tennessee man." Was he a criminal? Was he violent? We don't know. CNN isn't lazy, they just don't want the public to know that ICE might be doing a good thing by removing a violent criminal from society if that was the reason ICE was seeking to take him into custody.
"I was real scared about what was going on," said neighbor Felishadae Young in an interview posted on Facebook by CNN affiliate WZTV. "It put a lot of fear in me, because it could be me, it could be my family. It could be anybody. It could be your neighbors, just like it was my neighbor today." Young said she had known the targeted family for 14 years. But could it be her? Is she here illegally? What would ICE want with you, Ms. Young?
"ICE officers chose to depart the scene today without making an arrest to de-escalate the situation," ICE spokesman Bryan Cox told CNN in an email. Cox said he wouldn't say "who the agency's target or targets may have been so as to not compromise a potential future operation that would seek to arrest the individual at a different time and place."
The Nashville police were called in by ICE but they arrived "to keep the peace if necessary."
FOX 17 News has learned that ICE agents did not have a criminal warrant, instead they came with a civil warrant (or detainer) signed by an administrator, not a judge. Because this was a civil matter, ICE agents are not able to enter someone's home or vehicle and citizens are not committing a crime by interfering.

It is the policy of Metro Police to not get involved when these cases are civil matters. If ICE agents had a warrant alleging a crime had occurred, Metro Police would have been able to assist in their investigation.
The mayor of Nashville released a statement to the local news station about the situation.
It is my job as Mayor is to keep all Nashvillians safe. This morning, ICE agents attempted to detain a Nashville resident. However, the agents did not end up detaining the resident, and no arrests were made. Our police officers do not actively participate in immigration enforcement efforts and only serve as peacekeepers. The officers were at the incident today to keep neighbors safe and secure a perimeter. I am keenly aware that this type of activity by our federal government stokes fear and distrust in our most vulnerable communities, which is why we do not use our local resources to enforce ICE orders. I will continue to work with local advocacy organizations like TIRRC to make sure residents know their rights and that support and resources are available for undocumented immigrants should the need arise.
I've reached out to ICE for comment and will update the story when I hear back from them.
(Photo by David McNew/Getty Images)