A daily roundup of great reads from around the web as selected by our editors.
—Ben Boychuk—
Health care is the story of the day and the weekend. U.S. Senator Dean Heller (R-Nevada) announced Friday he would oppose the Mitch McConnell-backed Better Care Reconciliation Act of 2017. The Washington Post reports Heller, "who is up for reelection in 2018, has expressed concerns about the way the measure addresses the future of Medicaid."
Heller is the fifth Republican to come out against the Senate bill. He joins Ted Cruz (Texas); Ron Johnson (Wis.); Rand Paul (Ky.); and Mike Lee (Utah). In response, The Hill reports a pro-Trump group called America First Policies says it will launch a "seven-figure ad buy" against the Silver State's senior senator.
So apart from that . . . is the Senate bill any good? Avik Roy, who probably knows more about the intricacies and awfulness of Obamacare than any policy analyst alive, seems to think so:
The Senate bill includes and refines the best part of the House bill: its reforms of Medicaid, the dysfunctional government-run health care program for the poor whose enrollees have no better health outcomes than the uninsured.

Because the Senate bill's tax credits are robustly means-tested and available to those below the poverty line, the bill is able to repeal Obamacare's Medicaid expansion while offering higher-quality coverage to individuals who signed up for Medicaid under the expansion.
Yet all of the hullaballoo evidently has more voters willing to throw up their hands and submit to full-blown, government-run, single-payer health insurance. So says a new Pew Research Poll:
A majority of Americans say it is the federal government's responsibility to make sure all Americans have health care coverage. And a growing share now supports a "single payer" approach to health insurance….

Among those who see a government responsibility to provide health coverage for all, more now say it should be provided through a single health insurance system run by the government, rather than through a mix of private companies and government programs. Overall, 33% of the public now favors such a "single payer" approach to health insurance, up 5 percentage points since January and 12 points since 2014. Democrats – especially liberal Democrats – are much more supportive of this approach than they were even at the start of this year.
More voters may be willing, but if California's ill-conceived, $400 billion single-payer proposal is any indication, it will be awhile before legislators get their act together. "Assembly Speaker Anthony Rendon put the brakes on a sweeping plan to overhaul the state health care system Friday," the Sacramento Bee reports, "calling the bill 'woefully incomplete.'" And how.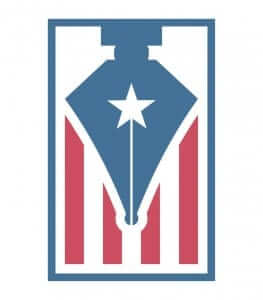 —Julie Ponzi—
Over at the New York Post today, Frank Buckley warns us that, "Our regulatory state is more than a stumbling block for the economy. It's also a threat to democratic government." Why? Because how do you trace back the responsibility for a regulation such as the one making the use of skateboards at the National Institutes for Health a federal crime? No one was elected to produce such a rule, and yet it exists. And rules like this are the bane of the average citizen's existence. They are things he must abide though he knows not whence they originated or how, in any rational ordering of the universe, he might be said to have given his consent to them.
Our federal government is riddled with such rules and regulations that carry the force of law and yet have no tangible connection to the source of law's legitimacy: the people.
Buckley suggests that in order to combat the questionable legitimacy of this complex web of regulation, Trump needs to think big. His executive order requiring federal agencies to eliminate two regulations for every new one they wish to pass is good, but not sufficient. It underestimates the degree to which the deep state has been able to grow and adapt and develop protective mechanisms for itself and its power. So Buckley prescribes thinking of regulatory reform along the lines of a Justinian or a Napoleon.
Our regulations should answer to the larger purposes of law for which they were created. They should make sense. They should not be repetitive. They should be directly tied to fulfilling a legitimate purpose of law. And they should be grounded in the kind of humility that all effective law must have so as to inculcate respect and not disdain for lawfulness. Law can't change human nature, for example, so it can't anticipate or correct in advance every error human beings might make. So the more detailed a set of rules is, the more likely it is to be burdensome or unjust.
If reading about the reach of the deep state respecting regulation isn't enough to upset you, have a look at this from John Hinderaker at Powerline detailing the interesting connections between James Comey and Robert Mueller. Note the ways in which the bureaucracy has become a place for such questionable connections and agendas to blossom, grow, and eventually fester and note, too, the possible collusion between unelected bureaucrats who are now, effectively, engaged in a power struggle with the president who—a man who was elected.
Not only that, but consider the ways in which the press (also unelected) has taken upon itself the task of running interference between the bureaucracy and the democratically elected representative of the people. Hinderaker's detailing of their cheerleading is really quite remarkable.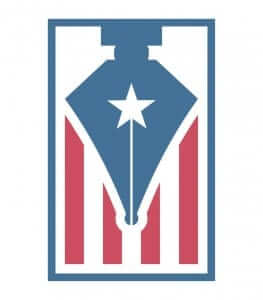 —Brandon J. Weichert—
Russia, Russia, Russia! That's all that anyone in Washington, D.C. or in the mainstream media seems to be able to say these days. It's interesting that the Left, that bunch of Red Diaper Babies who just wanted America to disarm in the Cold War and sing kumbaya with the Russians, are now suddenly awoken to the possibility that they are not friendly.
Writing over at my website, The Weichert Report, I take a contrarian view of Russia and the nature of the threat that it poses to the United States. While I accept the premise that Russia is a threat, I challenge the conventional wisdom on the level and nature of that threat. By focusing on the recent creation of the Russian National Guard—a 400,000-strong force commanded by Putin loyalist, General Viktor Zolotov—I argue that the Putin Regime is bracing for a major internal uprising, and rather than preparing to wage Cold War 2.0, the United States should start figuring out how to shield itself from the fallout that may consume Russia very soon.
Meanwhile, the director of Carnegie India, C. Raja Mohan, urges Prime Minister Narendra Modi of India to build an alliance of "middle powers" by linking India with Germany in an effort to balance against the rising Sino-Russian alliance in Eurasia. Mohan advises this because he, like the Germans, believe that between the election of Donald Trump as president and the recent Brexit vote, that the Anglo-Americans are "navel gazing" and can no longer be depended on for support. Mohan's suggestion is sound and likely worthwhile if one were to believe the reports of Trump being unpredictable and the British turning their backs on the world.
However, it's important to note three things: 1) the Anglo-Americans are not "navel gazing," we are both going through a strategic repositioning that will (hopefully) orient our two peoples into a position that will allow us to continue to prosper in increasingly contested times. 2) Germany is in a loose alliance with Russia and therefore won't be useful in India's quest to balance against China and Russia. 3) The budding Sino-Russian alliance is likely not going to eventuate into a meaningful condominium of interests that will reduce America's influence in Eurasia.
All of this fear and loathing about Russia has started driving people insane. Whether it be the Indians believing that they can no longer make deals with the United States because of Trump's purported "unpredictability" or whether it's the American foreign policy establishment convincing themselves that Trump is a Russian stooge and that we are in a de facto war with Putin, grave errors in judgment are leading to strategic missteps.
element_content=""]