A black trans assistant professor of American Studies at UC Davis posted a threatening message on X earlier this month targeting Jewish journalists and their children.
Jemma DeCristo, previously named Jeramy Marcus Decristo, tweeted on October 10: "One group of people we have easy access to in the US is all these Zionist journalists who spread propaganda & misinformation. They have houses with addresses, kids in school. They can fear their bosses, but they should fear us more."
The post was punctuated with emoji images of a meat cleaver, an ax, and three drops of blood.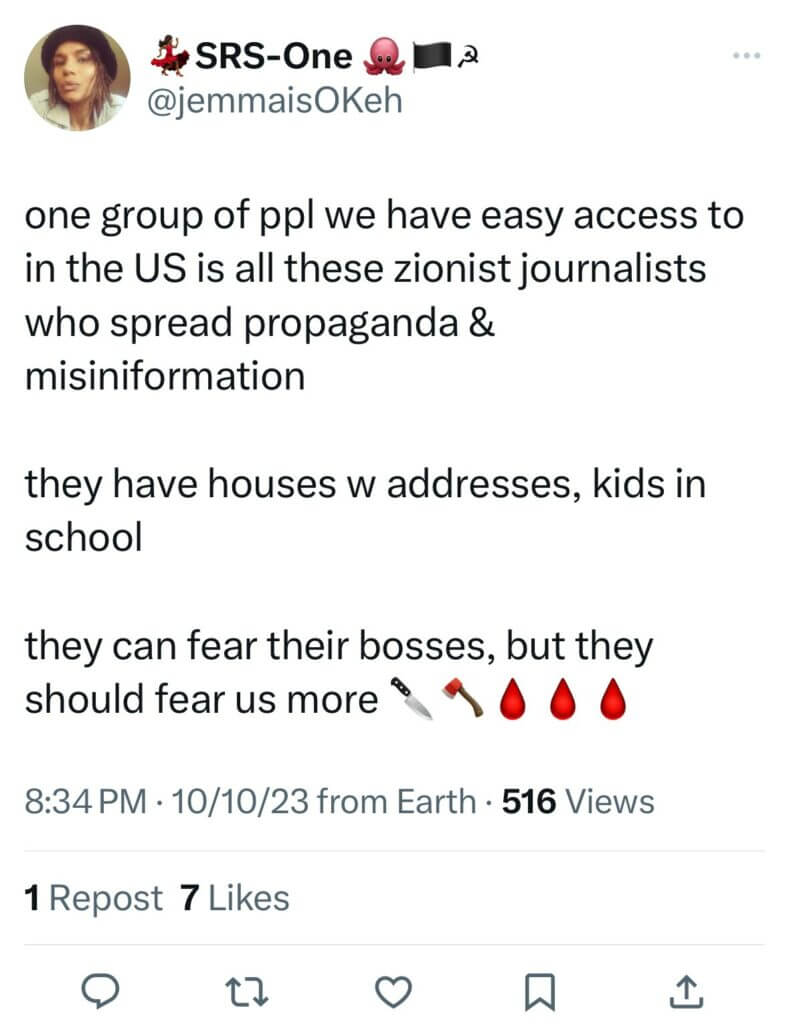 Seattle-based radio show host Jason Rantz broke the story on X, Tuesday:
Hi. Is this you, @jemmaisOKeh? https://t.co/6M3QlmxFhX pic.twitter.com/uEVNWx8vez

— Jason Rantz on KTTH Radio (@jasonrantz) October 18, 2023
Decristo, who has since set his X account to private,  has also praised the recent attacks on the U.S. Embassy in Beirut, Lebanon  and Amman, Jordan, Post Millennial Senior editor Andy Ngo noted.
Jemma Decristo, a far-left trans assistant professor of American Studies at @ucdavis, posted that "zionist journalists" have addresses and children in schools, along with emojis of a knife, axe and blood. Decristo praised the attacks on U.S. Embassies—violence inspired by disinfo… pic.twitter.com/gdNbLlRU1F

— Andy Ngô 🏳️‍🌈 (@MrAndyNgo) October 18, 2023
Decristo, according to Ngo, "has long been steeped in CRT and violent decolonization theory."
City Journal writer and conservative influencer Christopher Rufo also reacted to the story on X: "Decolonization theory means violence," he wrote. "They want to see Gaza-style terror in the USA."
Christo is currently an associate editor at a University of California's cultural journal called Resonance.
"Jemma's scholarly research explores the junctions where sound and race intersect, with a focus on gender and embodiment," the journal said in a "word from the editor" announcing his employment in June. "Additionally, she is a practicing artist who specializes in sound and video installation that results from both the material and epistemological relationships made possible through Black music."
DeCristo was formerly a member of the journal's editorial board.
On Thursday, his about page was removed from the UC Davis website.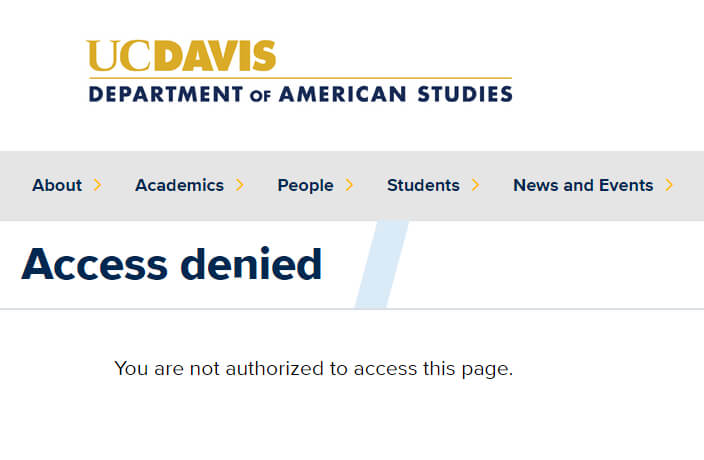 American Greatness reached out to UC Davis for comment and for an update on DeCristo's employment status. A university spokesman responded with a statement decrying "all forms of violence" without addressing the question about his employment status.
"We reject all forms of violence and discrimination, as they are antithetical to the values of our university," UC Davis Director of News and Media Relations James Nash told American Greatness in an email. "We strive to foster a climate of equity and justice built on mutual understanding and respect for all members of the community."