MLB pitcher Trevor Williams, a devout Catholic, called for a boycott of the Los Angeles Dodgers Tuesday after the organization decided to re-invite a blasphemous group of "drag queens" to its Pride Night event this June.
"To invite and honor a group that makes a blatant and deeply offensive mockery of my religion, and the religion of over 4 million people in LA county alone, undermines the values of respect and inclusivity that should be upheld by any organization," said Williams, a starting pitcher for the Washington Nationals, in a statement posted on social media Tuesday.
Williams argued that Major League Baseball games are a "place where people from all walks of life should feel welcomed" and urged the Dodgers to "reconsider" their association with the anti-Catholic group.
The Sisters of Perpetual Indulgence are a worldwide "order" of transvestites who dress up like gaudy, sexually deviant Catholic nuns to mock the Catholic Church, adopting names such as: "Sister Porn Again; Sister Chastity Boner; Sister Sister Edith Myflesh; Sister Roz Erection; Sister Constance Craving of the Holey Desire; and Sister Risqué of the Sissytine Chapel."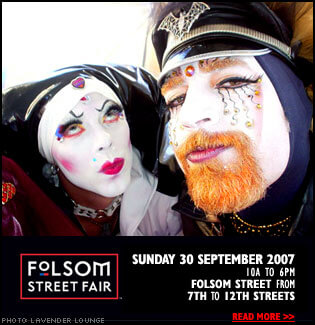 This is the group the @Dodgers are giving a "community heroes" award to. The sisters of perpetual indulgence @SFSisters are an anti-Christian hate group and an adult sex act. Lots of baseball players follow me. Are any of you going to speak up or will you allow Jesus to be spit… pic.twitter.com/sqrKqSexRh

— Robby Starbuck (@robbystarbuck) May 24, 2023
Joe Biden's former Nuclear Waste guru, disgraced women's luggage thief Sam Brinton, is a member of the trashy group under the name "Sister Ray Dee O' Active."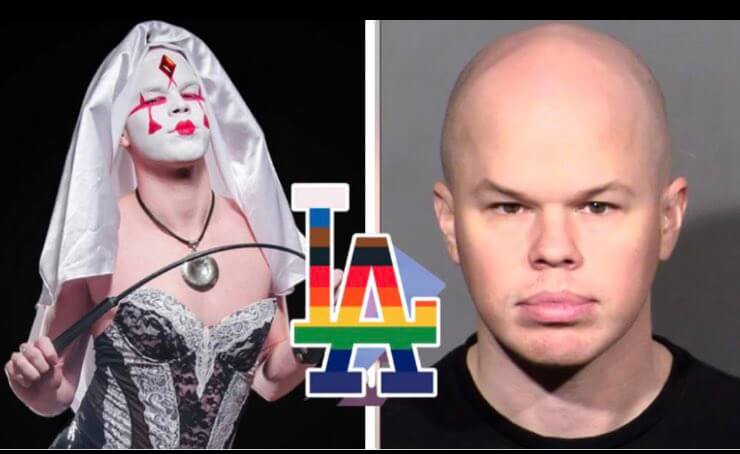 The Sisters of Perpetual Indulgence, a 501(c)3 tax-deductible non-profit charity, was initially slated to take part in the team's Pride Night until Catholics and other Christian groups voiced their objections.
In response, the Dodgers front office decided to exclude the group from its "Pride" festivities, but that prompted a backlash from left-wing LGBTQ+ groups.
The Dodgers then reversed its decision, reinviting the anti-Catholic group to their June 16 Pride Night in an apologetic statement.
"After much thoughtful feedback from our diverse communities, honest conversations with the Los Angeles Dodgers organization and generous discussions with the Sisters of Perpetual Indulgence, the Los Angeles Dodgers would like to offer our sincerest apologies to the [Sisters], members of the LGBTQ+ community and their friends and families," the team said in a statement on May 22, adding that the group has "agreed to receive the gratitude of our collective of our collective communities for the lifesaving work that they have done tirelessly for decades."
In his statement, Williams, a father of four,  Knight of Columbus, and member of Catholic Athletes for Christ, argued that the Dodgers front office is violating the team's discrimination policy.
"Creating an environment where one group feels celebrated and honored at the expense of another is counterproductive and wrong," he wrote. "It is a clear violation of the Dodgers' discrimination policy, which explicitly states that any conduct or attire at the ballpark that is deemed to be indecent or prejudiced against any particular group (or religion) is not tolerated."
The pitcher urged the Dodgers to reconsider their decision to honor the Sisters of Indulgence, and advised Catholics to reconsider their support for the team if the organization insists on doing so.
"I believe it is essential for the Dodgers to reconsider their association with this group and strive to create an inclusive environment that does not demean or disrespect the religious beliefs of any fan or employee," Williams wrote, adding, "I urge my fellow Catholics to reconsider their support for an organization that allows this type of mockery of its fans to occur."
"I know that I am not alone in my frustration, hurt, and disappointment about this situation," Williams wrote. "As Catholics, we look to Jesus Christ and the way he was treated and we realize that any suffering in this world unites us to him in the next."
— Trevor Williams (@MeLlamoTrevor) May 30, 2023
The Dodgers' star pitcher Clayton Kershaw has also expressed disappointment in his team's decision to honor the group of anti-Catholic cross-dressers.
Kershaw, a three-time Cy Young Award winner, told the Los Angeles Times Monday: "I don't agree with making fun of other people's religions. It has nothing to do with anything other than that. I just don't think that, no matter what religion you are, you should make fun of somebody else's religion. So, that's something that I definitely don't agree with."
Kershaw added it was "tough" to see videos of the way the group portrayed Christianity. He told the Times that the team's Christian Faith and Family Day announcement was his idea.
"As a team between my wife and I and different people that I respect, we talked a lot about the right response to this," Kershaw said. "It's never an easy thing because it felt like it elicited a response."
"I think we were always going to do Christian Faith Day this year, but I think the timing of our announcement was sped up," Kershaw told the Los Angeles Times on Monday. "Picking a date and doing those different things was part of it as well. Yes, it was in response to the highlighting of the Sisters of Perpetual Indulgence [by the Dodgers]."
Update:
Another Dodgers player has come out with a statement condemning the team's embrace of the anti-Catholic "drag queens."
According to pitcher Blake Treinen, "inviting the Sisters of Perpetual Indulgence to perform disenfranchises a large community and promotes hate of Christians and people of faith."
My friend and @MLB pitcher Blake Treinen asked that I post this statement for him in regards to the @Dodgers honoring of the sisters of perpetual indulgence. #HoldTheLine pic.twitter.com/jIDeDJF8ke

— Sean Feucht (@seanfeucht) May 30, 2023