Black nationalist Malcolm X and Vietnamese Communist Ho Chi Minh were both born on May 19, in 1925 and 1890, respectively. The date bequeathed a name to the May 19 Communist Organization (M19), a domestic terrorist group chronicled in Tonight We Bombed the U.S. Capitol: The Explosive Story of M19, America's First Female Terrorist Group, by William Rosenau. As the author notes, most of the M19 members were self-described lesbians.  
During the 1970s, radical feminists complained that "testosterone poisoning" had saturated American life, and one lesbian collective aimed to "stomp out the Y chromosome" and eliminate "male mutants." 
The radical women built "penis-free enclaves" such as the Gutter Dykes in San Francisco, the Furies in Washington D.C., and the Collective Lesbian International Terrors (CLIT) in New York City. Lesbian liberation required national liberation, so revolutionary politics came first. As Rosenau explains, "Sexual oppression, capitalism, racism, imperialism—all that horror went together," and the author profiles eager recruits such as Judith Alice Clark. 
Her Communist father, Joe Clark, moved to Moscow and wrote for the Daily Worker. Red diaper baby Judith, born on November 23, 1949, joined Students for a Democratic Society (SDS), the Weather Underground, and the Women's International Terrorist Conspiracy from Hell (WITCH). 
"My lesbianism makes me a better anti-imperialist," contended Laura Jane Whitehorn, born April, 16, 1945. Whitehorn considered herself a communist and revolutionary and joined both SDS and the Weather Underground, a group at war with "Amerika."
Susan Lisa Rosenberg, born October 15, 1955, dropped out of Bernard College and, in 1976, traveled to Cuba with the "Venceremos Brigade," a leftist squad worshipful of Stalinist dictator Fidel Castro. For all their dedication, the Americans did not remain on location.
Back stateside, Rosenberg joined the Lincoln Detox Center, an acupuncture collective run by Mutulo "Doc" Shakur, a.k.a. Jeral Wayne Williams, who also headed the Black Acupuncture Advisory Association of North America (BAAANA). Doc Shakur was involved in RNA, the Republic of New Africa in the South. This was in step with Communist Party doctrine to establish a "Black Belt"—a separate nation for blacks.  
M19's Donna Joan Borup was reportedly a speed reader with an IQ of 164. University of Wisconsin student Silvia Baraldini, born December 12, 1947, joined SDS and a Weather Underground front called Prairie Fire. 
Silvia was tight with Vicki "Tip" Tipograph born October 12, 1950. The criminal defense lawyer defended the Black Liberation Army (BLA), headed Sekou Odinga, formerly Nathaniel Burns. Like the Black Panthers, the BLA was basically a violent gang posing as persecuted political activists. 
Silvia and Rosenberg worked as paralegals in Tipograph's law office, which was operated as another "collective." As Rosenau explains, in these communal quarters, M19 members endured endless sessions of self-criticism and indoctrination. 
Marilyn Jean Buck, born in Austin, Texas, on December 13, 1947, enrolled at UC Berkeley and won a seat on the SDS national committee. Buck worked with Newsreel, a leftist film outfit that produced a documentary of the Black Panthers in 1968. She also worked with the Black Liberation Army, whose primary target was the police. 
As Rosenau explains, Buck was the BLA's "quartermaster," buying guns using fake IDs. The BLA used the weapons in bank robberies and the murder of "at least" 15 police officers. 
The M19 women served as the "white edge" for the black radicals, who privately called them "the crackers" but valued their services casing businesses and marking police officers for assassination.
"The women watched them at cop-friendly bars and restaurants," Rosenau notes. "M19 was now part of a cop-killing conspiracy." A key player on that front was Joanne Chesimard, who called herself Assata Shakur and moved from the Black Panthers to the Black Liberation Army.  
Chesimard was involved in the murder of New Jersey state patrolman Werner Foerster, "shot dead point blank" in Rosenau's account. Chesimard drew a life sentence in 1977, and the Left cast her as a political prisoner and victim of racism. In 1979, M19 helped break Chesimard out of prison, and she fled to Cuba. 
By this time, the "white edge" had new some new faces.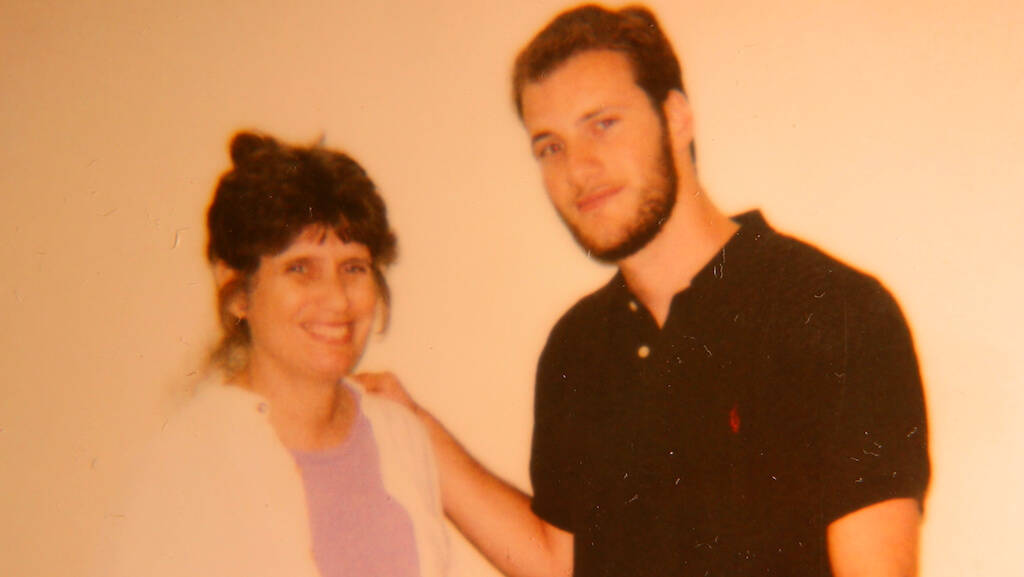 Kathy Boudin was the daughter of Leonard Boudin, the leftist lawyer who represented Cuba's Communist dictatorship. Kathy and fellow Weather Underground member David Gilbert collaborated in the 1981 Brinks heist in Nyack, New York, which claimed the life of security guard Peter Paige and two police officers, including the African American Waverly Brown.  
"A masked man stood over him and shot him dead with a 9mm pistol," Rosenau recalls, and someone with an M16 shot down Officer Edmund O'Grady.  
In 1983, M19 bombed the U.S. Capitol, and the terrorist group had marked out other strategic targets: the Naval Academy officer's club, Fort Meade, the Aberdeen Proving Grounds, the Naval Research Laboratory, and the Old Executive Office Building. According to Rosenau, M19's arsenal of explosives was equal in power to the 1983 bombing of the Marine barracks in Beirut. 
In 1985, Rosenberg and Alan Berkman, a physician, were found guilty on weapons and explosives charges. "It's not a crime to build a revolutionary resistance against the single greatest enemy of the people in the world," Rosenberg told Judge Frederick B. Lacy. The pair got 58 years, but wouldn't do the time. 
Berkman suffered from cancer, served eight years, and won release in 1992. On his last day in office, President Bill Clinton commuted the sentences of Susan Rosenberg and Linda Sue Evans, born in 1947 and an "armorer" for M19. 
Judith Alice Clark, imprisoned in New York for the Brinks robbery, was the subject of lobbying by celebrities such as Glenn Close and Steve Buscemi. Governor Andrew Cuomo commuted Clark's sentence in 2016, and she gained release in 2019. 
As Rosenau recalls, nobody went to prison for the Weather Underground bombings, and prior to the Brinks heist, the FBI knew nothing of M19. Overall, the M19 crew came out pretty well, and so did Joanne Chesimard, who boasts key allies. 
Angela Davis, Lenin Peace Prize winner and Communist Party candidate for vice president in 1980 and 1984 with Stalinist Gus Hall, supported the murderer's return from the island. Rapper Common celebrated Chesimard in "Song for Assata," casting the fugitive murderer as a "symbol of [the] repression of African Americans." 
President Obama in 2011 invited Common to the White House and, according to Rosenau, Obama raised the issue of Chesimard on a 2014 trip to Cuba. If that's the case, nothing ever came of it. 
Once the "soul" of the Black Liberation Army, Assata Shakur is now the hero of Black Lives Matter, whose Global Network Foundation praises the criminal fugitive. The main financial sponsor of the BLM Global Network is Thousand Currents, where M19's Susan Rosenberg has reportedly served as vice-chairman. On the far Left, what goes around comes around. 
Kathy Boudin pleaded guilty to second-degree murder in the Brinks robbery and was sentenced to 20 years to life. She was granted parole in 2003 and became an assistant professor at Columbia University. In 2021, hours before leaving office, New York Governor Andrew Cuomo granted clemency to David Gilbert, a veteran of the Weather Underground and Brinks robbery.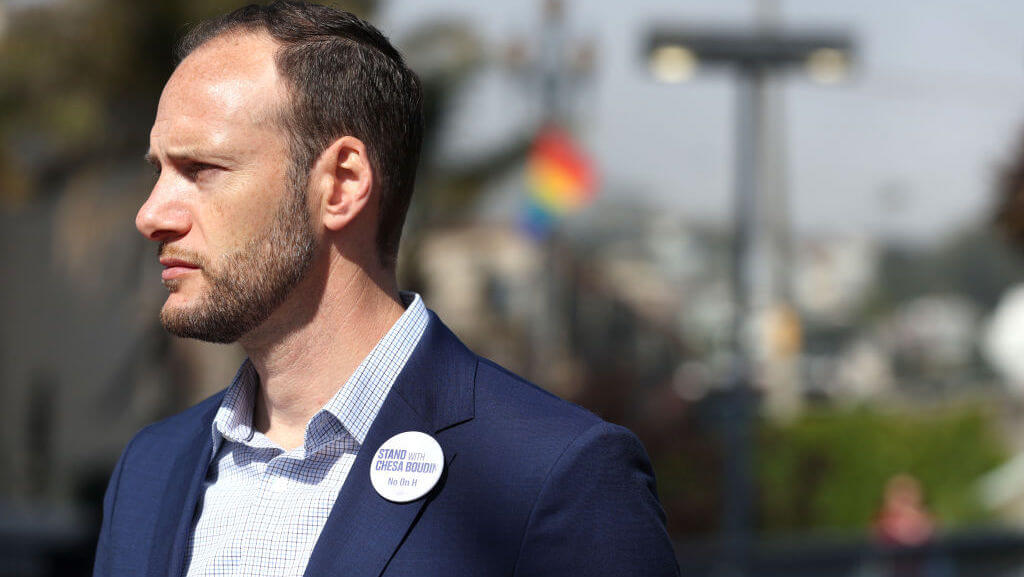 Kathy and David named their son Chesa, after Joanne Chesimard. Weather Underground stalwarts Bill Ayers and Bernardine Dohrn duly adopted the child. In 2019, Chesa Boudin was elected district attorney in San Francisco. Last year, voters booted Boudin from office over his pro-crime policies. 
Rosenau attributes Weather Underground and M19 terrorism to Realitätsverlust, the loss of a sense of reality. Another explanation emerges in the author's epigraph from the Spanish painter 
Francisco Goya: "The sleep of reason creates monsters." With M19 it certainly did. 
The M19 members were intelligent, but as Saul Bellow wrote, a great deal of intelligence can be invested in ignorance when the need for illusion is deep. With M19, the need for illusion was truly fathomless. French historian Hippolyte Taine outlines another dynamic. 
In a narrow, empty mind, Taine observed, general ideas can make a person literally possessed. For M19, the main general idea was that the United States of America is nothing more than a bastion of racist oppression. For M19, as for the Communist Party, blacks are a separate nation, perpetually at war with racist America. 
Common criminals, bank robbers, cop killers, and fugitives from justice are really noble liberators persecuted by the authorities. Cuba's all-white Stalinist dictatorship, holding hundreds of black political prisoners, is a model of freedom and social justice. These are the general ideas in the minds of M19, but there's more to it. 
In George Orwell's Animal Farm, the victorious animals decided that non-domesticated creatures such as rats are comrades in the revolutionary struggle. In similar style, the American Left has relied on criminals to do the heavy lifting of deadly violence. The 1976 film Network dramatized the relationship. 
The "Ecumenical Liberation Army," headed by the Great Ahmed Kahn (Arthur Burghardt) is really a gang of "wanted criminals," as television producer Diana Christensen (Faye Dunaway) explains. Her contact for the group is Communist Party activist Laureen Hobbs, wonderfully played by Marlene Warfield. As cameraman Bill Herron (Darryl Hickman) says, "There's a hell of a lot of liberation armies in the revolutionary underground." 
At the time of the film, one of them was the Black Liberation Army, for whom M19 and Weather Underground radicals served as the "white edge" of a cop-killing conspiracy. 
Black Lives Matter is basically a revival of the Black Liberation Army, with an important advantage for BLM. A powerful "white edge" in the high echelons of government trashes America, demonizes critics as racists, ignores or excuses BLM violence, and pushes for defunding the police. 
"What do we want? Dead cops! When do we want it? Now!" That was the chant of activists bearing Black Lives Matter signs in 2014. In the summer of 2020, BLM was heavily involved in the riots—touted as "peaceful protest"—that claimed more than 30 lives, including police officers such as David Dorn, whose execution was live-streamed.  
That doubtless pleased Joanne Chesimard, and the fugitive has some company. Speed reader Donna Borup failed to appear in court and, after 37 years, remains at large. M19's Elizabeth Ann Duke is still on the run. 
The FBI hasn't tracked them down, but the bureau will pay $20,000 for information leading to the arrest of "alleged domestic terrorist" Borup and $100,000 for Duke. She is "wanted for a series of criminal activities during the late 1970s and early 1980s" and "should be considered armed and dangerous and an escape risk."