Republican lawmakers in Missouri voted to defund public libraries this week, cutting all $4.5 million in state funding that libraries were slated to receive in the next fiscal year.
The Missouri state House of Representatives were following through on threats they made after state and school libraries sued to overturn a new Missouri law that banned "sexually explicit materials" in school libraries.
"Explicit sexual material" is defined in Missouri Revised Statute § 573.550 as "any pictorial, three-dimensional, or visual depiction, including any photography, film, video, picture, or computer-generated image, showing human masturbation, deviate sexual intercourse as defined in section 566.010, sexual intercourse, direct physical stimulation of genitals, sadomasochistic abuse, or emphasizing the depiction of postpubertal human genitals."
The statute does provide "that works of art, when taken as a whole, that have serious artistic significance, or works of anthropological significance, or materials used in science courses, including but not limited to materials used in biology, anatomy, physiology, and sexual education classes shall not be deemed to be within the foregoing definition."
School officials who fail to comply with the law could be fined up to $2,000 and/or could be imprisoned for up to a year.
Legislation like the Missouri statute have become necessary in recent years to protect children from pornographic "LGBTQ" books like "Lawn Boy" and "Gender Queer" that have flooded school libraries across the country.
Let's talk about the so-called "book bans" in public school libraries.

"This book is gay" features a section that tells individuals to use dating apps.

Lawn boy has a sex scene between two ten year olds.

And gender queer has graphic drawings of sex acts pic.twitter.com/fOv6GCKouJ

— Audra Facinelli 🇺🇸 (@audraf637) November 28, 2022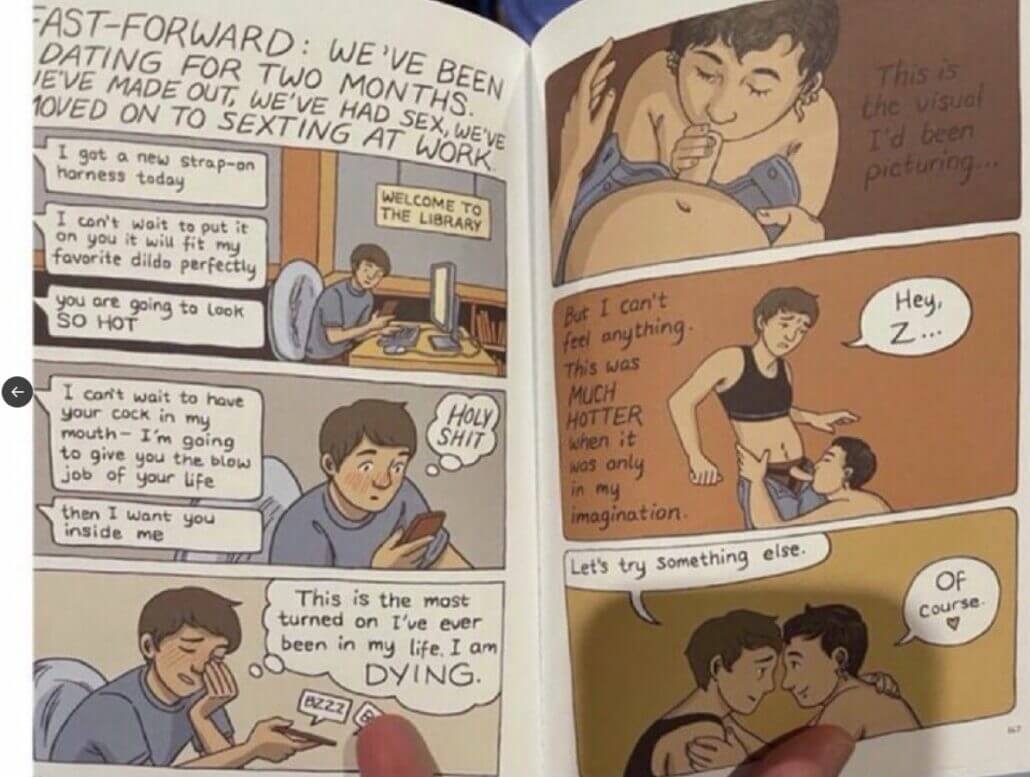 Republican House Budget Committee Chairman Cody Smith said last month that the libraries shouldn't be allowed to use state funding to subsidize a lawsuit against the common sense statute and proposed a budget that would reduce funding for public libraries in the Show Me State to $0.00.
In February, the ACLU, the Missouri Association of School Librarians and the Missouri Library Association (MLA) petitioned the Circuit Court in Kansas City for injunctive and declaratory relief to find the law unconstitutional and unenforceable. The ACLU is reportedly providing legal aid to MLA pro-bono.
Following passage of the budget, MLA argued that defunding public libraries was unconstitutional as the state has a policy "to accept the obligation" of funding its institutions.
"Library funding is guaranteed in the MO constitution. This tactic, meant to bully MLA into submission, instead directly harms public libraries who rely on those funds, especially the smaller, more rural libraries," the MLA said in a statement.
The budget still has to go through the Missouri Senate, where it reportedly faces an uphill battle.
"There is no way that money is not going back into the budget," state Sen. Lincoln Hough (R) told reporters last week. Hough is the chairman of the Committee on Appropriations in the Missouri Senate. "Libraries are an important resource for so many people," Hough added.