"While this, uh, horrible situation has gotten a particularly high amount of attention, there are roughly 1,000 cases a year of a train derailing," Secretary Pete Buttigieg said, attempting to reassure Yahoo Finance viewers in a video posted February 16 that the catastrophe in East Palestine, Ohio, is really not so bad in the grand scheme of things. It had taken almost two weeks before news of the trainwreck penetrated Buttigieg's bubble. Touring among allied journalists, Buttigieg gave 23 media interviews during the first 10 days after the incident without receiving a single question about the disaster.
But vigilante journalists broadcasting from smartphones and on podcasts began sending out pictures of streams filled with dead fish and oily chemicals. Impoverished residents coughed up blood during interviews. Buttigieg, fluent only in wokespeak, seemed surprised and annoyed that his usually potent charm failed to bewitch Americans seeking real assurances. 
With fresh scenes of fishkills and toxic plumes of phosgene gas rising from the East Palestine trainwreck, Buttigieg seemed not to understand what all the fuss was about. Equally tone deaf Joe Biden gave a speech on February 16, almost two weeks after the accident, to discuss the weather balloons being shot down by the military. Under normal circumstances, it would not be necessary for the Biden Administration to comment on a story that does not enhance the current official narrative. It has enjoyed unprecedented media protection. The disgraceful withdrawal from Afghanistan, spiking inflation and crime rates, a crumbling and unsafe infrastructure now even more neglected after diversions of "infrastructure" spending to "human infrastructure," none of these inspires questions among the lapdog media. It matters not how bad things get, media coverage smooths things over and shifts blame to former President Donald Trump. 
Despite the media's best efforts, however, the trainwreck story forced its way into the news and then it did something nobody could ignore: The trainwreck revealed the trainwreck. For the reasons I discuss below and perhaps many others, Norfolk Southern's East Palestine disaster has spotlighted the dysfunction and cynicism of the Biden Administration.
1) Democrats caught not caring.
Biden has held himself up as a savior of the working class. He tells fantastical stories about driving an 18-wheeler and his ancestors working in coal mines. But these lies have not hurt Biden because his lying seemed to come from a sincere affection for working-class Americans. But when the cameras showed Biden handing out billions in Ukraine while the residents of East Palestine cough up blood, people noticed his priorities. 
Then, on February 22, declared 2024 presidential candidate Donald Trump appeared in East Palestine with pallets of water that he seems to have purchased with his own money. He bought McDonald's meals for the police and firefighters bragging to the cashier that he knew the McDonald's menu better than anyone. Does Pete Butigieg know the difference between a Big Mac and a Quarter Pounder with Cheese? 
Finally, annoyed, the transportation secretary scheduled a visit to East Palestine in the wake of Trump's visit. The optics were a disaster for the Biden Administration. Elite liberals were caught ignoring poor Americans until Trump shamed them into action.
2) Caught lying to blame Trump.
It's been known from almost the very beginning how the accident happened. As the NTSB said in its February 14 press release, an overheated wheel bearing caused a train car wheelset to seize, leading to the derailment. The White House, nevertheless, sought to shift blame to former President Trump. More than a week after the NTSB identified a faulty bearing as the culprit, a White House spokesman blamed the repeal of some irrelevant braking regulation. Brakes make trains stop when they're supposed to stop. Bearings keep wheels spinning efficiently. As the NTSB clearly explained, a bad bearing stopped one car when the rest of the train was supposed to keep going. 
That's the opposite of a brake-related accident during which a brake fails to stop a train that's not supposed to keep going. But to shift blame, the White House nevertheless told the credulous press, "Congressional Republicans and former Trump Administration officials owe East Palestine an apology for selling them out to rail industry lobbyists when they dismantled Obama-Biden rail safety protections . . . " That was a desperate ploy and desperate is exactly what it looked like.
Assuming for the sake of argument that the Trump-era modifications to safety regulations had anything to do with the Ohio accident, and there's no coherent argument that they did, Pete Buttigieg has had two years on the job to improve that safety protocol. But we all know he's more concerned about so-called "racist" roads.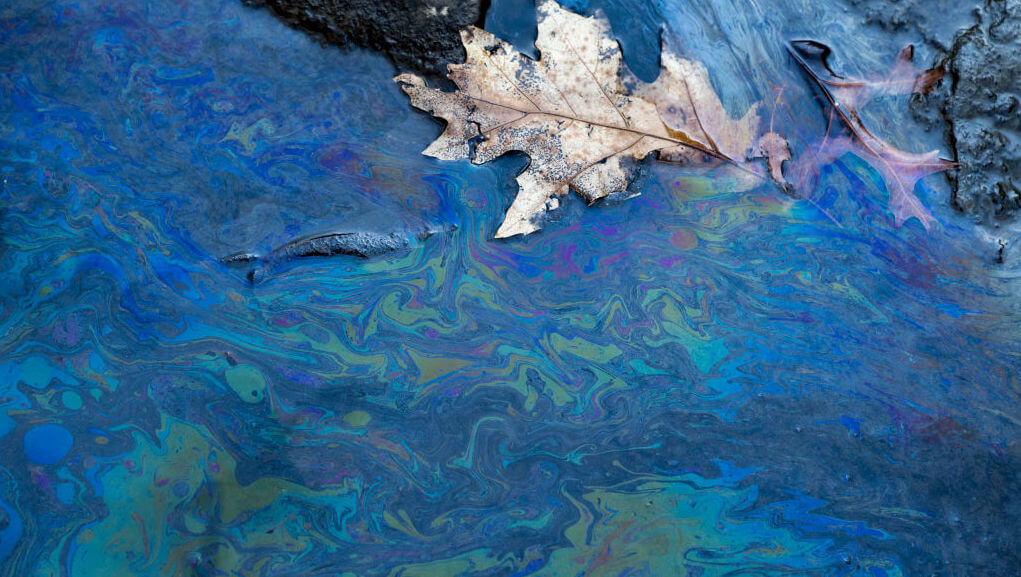 3) Exposing the fakeness of modern environmentalism.
Most Americans have an instinctive understanding that chemicals like vinyl chloride and phosgene are a lot scarier as pollutants than the abstract threats posed by carbon dioxide emissions. Where is the outrage over the deaths of wild fish and birds? What effect will these chemicals have on cancer deaths, reproductive health, and the locally produced food supply? The East Palestine derailment has now shown the utter indifference climate change advocates have to real and tangible environmental damage. Both the media and government seem totally surprised that anyone might worry about the environmental damage caused by trainwreck. 
The Left's reaction to the East Palestine disaster has vividly revealed what we've already known: climate activism has quietly displaced and silenced real environmental activism. The change has been subtle and incremental. But the Democratic Party has totally shed classical rivers and streams environmentalism.  
4) Another black eye for Democratic stewardship of public safety.
A big part of Biden's brand is that he, unlike Trump, would follow the advice of "the experts." The Democratic Party's brand relies on the perception of it being the party of science and expertise. Yet the credibility of public health and safety officials has taken a major beating in recent years during the gross mismanagement of the COVID pandemic. The lockdowns did more harm than good. Masks don't work. The vaccines didn't stop the spread of the virus. Indeed, a lab leak is now increasingly understood to have been the likely cause of the pandemic.
So perhaps the public could be excused for wondering why the government allowed over 100,000 gallons of deadly vinyl chloride to be burned in the open, creating phosgene gas to be spread to the four winds over populated areas. The cars that contained the vinyl chloride were supposedly not leaking or breached. So why vent and burn this dangerous chemical? There are now at least six lawsuits of residents claiming injuries from the burn. 
5) An inconvenient lack of "white privilege."
For nearly three years, the Left has polluted every corner of our culture with a toxic social justice narrative that white Americans continue to benefit and thus share in the guilt for their unjustly acquired wealth and privilege. Just a few months ago, Biden characterized Trump supporters, which describes many of the residents suffering from the chemicals poisoning East Palestine, as "semi-facists" who "threaten our personal rights and economic security . . . They're a threat to our very democracy . . ."
In January 2021, just a few days into his presidency, Biden reversed Trump's policy against advancing the critical race theory poison. In an executive order, Biden wrote, "we can create opportunities for the improvement of communities that have been historically underserved." East Palestine, Ohio, a community with an average household income of $46,436, nevertheless does not qualify as an "underserved community" because they are not, "Black, Latino, and Indigenous and Native American persons," etc. The list could be more efficiently restated as, "any community but a white community can qualify as 'underserved.'" 
By implication, communities like East Palestine don't deserve more attention because of the racial guilt assigned to them by people claiming to be "antiracist." Joy Behar scolded residents of East Palestine for voting for Trump, suggesting they may have brought the calamity on themselves. "I don't know why they would ever vote for him, for somebody who, by the way, he placed someone with deep ties to the chemical industry in charge of the EPA's chemical safety office," she said on the view, adding, pointing at the camera, "That's who you voted for in that district. Donald Trump, who reduces all safety."
Prior to its train derailing in East Palestine, Northfolk Southern chimed in on the charade realizing that a little lip service might protect them from any real scrutiny. In its recent ESG report, Norfolk-Southern bragged that it's made race-based hiring a priority, reporting, 
52% of trainee/intern hires are a racial minority and/or female 

60% of executive vice presidents are female 

More than one-third of new manager hires are women 

56% of new manager hires are a racial minority
All of this looks terrible for the Biden Administration. The old message management techniques aren't working. Americans have grown weary of Trump hatred as a deflection from the administration's incompetence and bias against flyover country. 
We're less than one year before the first primary votes are cast in the 2024 election. Unless the Biden Administration improves safety, Buttigieg estimates just under 1,000 trainwrecks before the first primary vote is cast. Every trainwreck reminds the public that the Biden Administration prioritizes race politics over safety and the environment. When Americans see footage of derailed trains in their communities, they're reminded of the trainwreck in the White House.