The Grammys aired on Sunday night, and despite the award show being the first in years not to suffer from record-low viewership, much of the response to the show has been negative. From conservative revulsion at Sam Smith's satanic performance of the award-winning song, "Unholy," to the Left's performative outrage over a lack of "representation" (whatever that means to them this week), it seems as though another once-enjoyable entertainment staple has entered permanent lose-lose territory.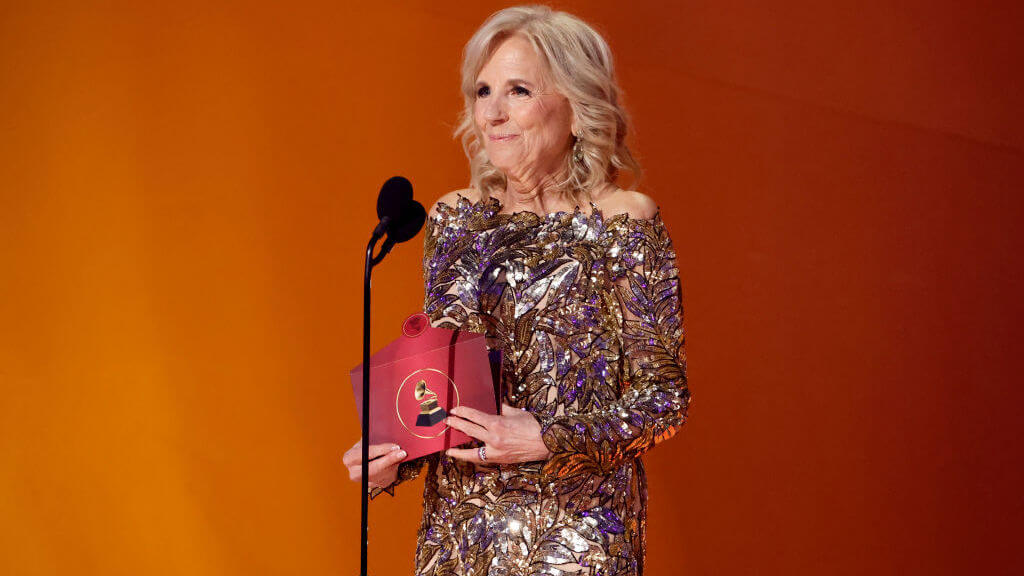 This year's Grammy Awards were perhaps the most politicized yet—and the mainstream media coverage of the event was no different. The New York Times covered Jill Biden's presentation at the event with an overly worshipful tone, "As the first lady walked onstage at the Crypto.com Arena in Los Angeles toward the end of the 65th Grammy Awards—one of the few first ladies in modern memory to present at the show—she did so wearing an off-the-shoulder silver column gown made to sparkle all the way to the nosebleed seats, shining like the gleam of Lizzo's smile." Yes, a professional journalist wrote that. 
While people all along the political spectrum were put off by various themes and depictions at the awards show, Harry Styles somehow managed to spark negative reactions from both sides—proving just how difficult it is to appease the woke mob.
On the Right, many called attention to Styles' choice of apparel: a rainbow-quilted jumpsuit in keeping with his ongoing effort to model gender fluid colors and styles. Some might recall that this man wore a dress for Vogue magazine. This time he went more with the ever-popular "pregnant Joker" look, among other outrageous styles.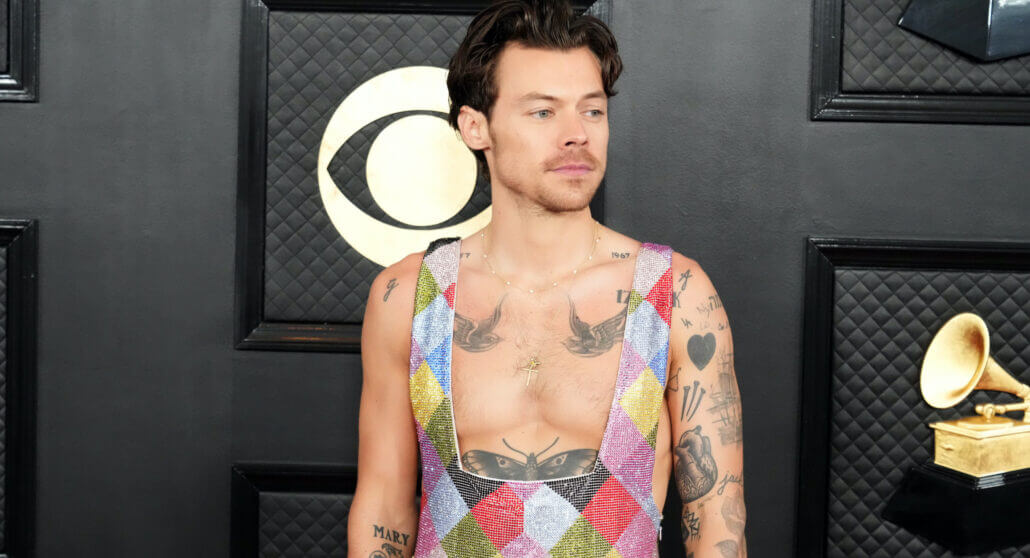 While the former One Direction boy band star tried to appeal to the woke crowd with his red carpet attire, it wasn't enough to immunize him from the backlash of the social justice warriors. Styles won best album of the year for "Harry's House," much to the disdain of woke leftists who were upset that a white male won instead of Beyoncé—because to them race trumps any other potential quality of music.
Even though woke favorite, Beyoncé, still won at the awards show and broke the record for most decorated artist ever, social justice warriors were still in a rage that anyone might beat out their chosen one in any category. The Washington Post even published an article headlined, "Beyoncé Just Made Grammy History. Why Does it Feel Like She Still Lost?" Styles' album had the largest first week of 2022 and was critically acclaimed, but of course, the win was attributed to race by multiple Grammy watchers and news outlets. 
One Twitter user reacted to the win with the perfect stereotypical woke response, writing, "not beyoncé and kendrick losing album of the year to harry styles during black history month???"  
Another wrote, "harry styles no hatred towards you but you might need to watch your back because beyoncé stans are coming for you" . . . whatever that means.
Styles also received backlash for his acceptance speech, during which he said, "This doesn't happen to people like me very often, and this is so, so nice." The statement caused people to call him out for his supposed "white privilege." One snapped, "Harry styles said 'this doesn't happen to people like me' b***h it only happens to people like you, you're literally the pinnacle of white privilege and a black woman hasn't won that award since 1999, what exactly do you mean young man?" 
One writer came to Styles' defense, penning an op-ed about how his statement was correct, as not many former group stars have had the solo success that Styles has had. She also noted all that Styles has done for the community that is now turning against him. She wrote:
It's also worth noting, since the conversation has become about identity, that Styles is hardly Andrew Tate. He is known for his gender-fluid dress sense, his open sexuality, his kindness to fans and tolerance of diversity and difference. He waves the Pride flag at his gigs, he donates to LGBTQ charities. He has, in the past, acknowledged his privilege, telling Rolling Stone in 2019: 'I'm aware that as a white male, I don't go through the same things as a lot of the people that come to the shows. I can't claim that I know what it's like, because I don't. So I'm not trying to say, I understand what it's like. I'm just trying to make people feel included and seen.'
Harry Styles is just one example of how you can do everything to appease the woke mob—even dress like a woman—yet if you're deemed to have the wrong skin color, it will never matter. The people to whom you pander will always want to see you lose.