The vice principal of a high school in Rhode Island sent an email to staff on Thursday soliciting donations to pay an illegal migrant student's debt to a coyote, a criminal who smuggles illegal aliens across the U.S.-Mexico border. In the email, Stefani Harvey, Vice Principal of Mount Pleasant High School in Providence, described a coyote as "a group that helps people."
"We have a student who came to America with 'coyote,' which is a group that helps people,"  Harvey wrote. "This group gives you a time frame to make a payment of $5,000 to those who bring them to the states," she continued. "Our student needs our urgent support to raise another $2,000 to reach his goal of $5,000 by February 1, 2023," Harvey added. She concluded the email by requesting that staffers please consider donating to the cause on Friday. "Melanea will be around to collect money," she wrote.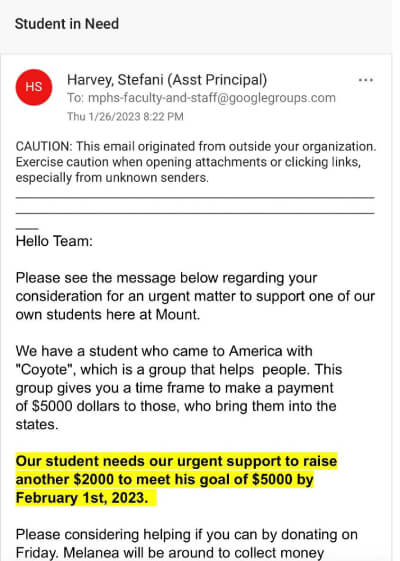 In her Twitter account bio, Harvey describes herself as "Black educator, queer, activist, poetry, Roxbury bred, save our streets, dismantle school to prison pipeline."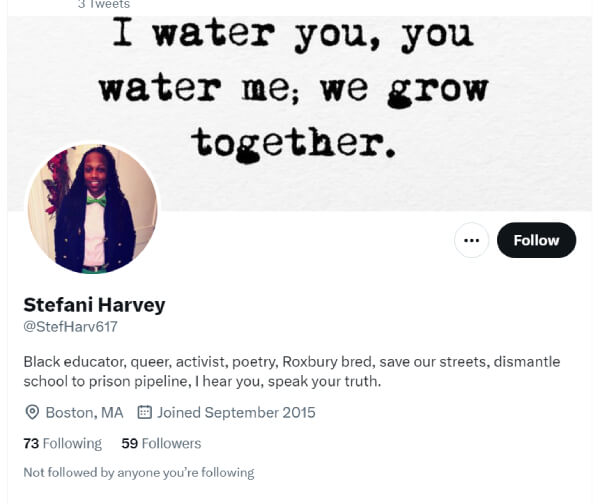 Later Thursday, the Mount Pleasant High School Principal Tiffany Delaney sent out an email to staffers requesting that they disregard Harvey's email.
"I was informed there was an email seeking financial support for one of our students," Delaney's email begins. "I appreciate the faculty and staff contributing to a cause that supports a student, but the nature of the request is not appropriate," Delaney continued. "All funds contributed will be returned and we will seek more appropriate methods to support our students," she concluded.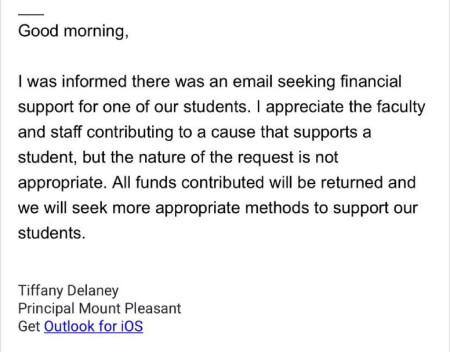 The emails were shared on Twitter by local radio host KC O'Dea of 106.1 FM talk.
The Biden administration's lax immigration policies have increasingly put children at risk of being exploited by human traffickers and pedophiles. Last November a government whistleblower told Project Veritas that the regime is knowingly participating in the trafficking of minor children. Tara Lee Rodas, who has assisted the U.S. Department of Health and Human Services [HHS] in processing unaccompanied migrant children at its Emergency Intake Site in Pomona, California, said "the tax dollars of people who are listening are paying to put children in the hands of criminals."
American Greatness reached out to Mount Pleasant High School for comment via email, but did not immediately receive a reply.
Fox News reporter Gregg Re said on Twitter that he tried calling the school "about the vice principal who was raising money for a human trafficker," but was hung on.  "I wanted to know if the police are involved and how common this is. The person who responded refused to give her name, said they are investigating themselves, and hung up the phone."