Over 50 public libraries have reportedly denied or ignored actor and author Kirk Cameron's requests for a story-hour slot to read his new children's book. According to Cameron's publisher, however, every library it contacted hosts "drag queen" story hours or other "queer friendly" programs for kids.
Public libraries typically allow authors of new books to read their stories to parents and their children as part of their story hour program.
Cameron's wholesome book, "As You Grow," celebrates family, faith and biblical wisdom, which many public libraries said they found inappropriate for their facilities. The Evangelical Christian has not been able to secure a single story hour booking at a public library in the United States to read his new children's book, his publisher Brave Books told Fox News Digital.
"We have not been approved for a single book reading of 'As You Grow' from any library yet," the publisher said.
The book is "part of a whole universe of books, with a whole series of characters," Cameron, the father of six children, told Fox in a recent interview. "It teaches biblical wisdom and the value of producing the fruit of the spirit: love, joy, peace, patience, kindness, goodness, gentleness, faithfulness, self-control."
Brave Books shared with Fox its interactions with a number of libraries that have rejected Cameron's story-hour requests.
"No, we will pass on having you run a program in our space," The Rochambeau Public Library in Providence, Rhode Island, for instance, reportedly told Cameron's book publisher by phone. "We are a very queer-friendly library. Our messaging does not align," the library worker also said, according to Fox.
When asked about filling out a form to apply for a story-hour slot, the library official replied, "You can fill out the form to reserve space, to run the program in our space — but we won't run your program."
The Rochambeau Public Library does, however, host a weekly event for young people called "Queer Umbrella."
It is a "club and safe space where teens can learn, discuss and connect over queer history, art, community resources, and more," the library says on its website. It's "open to all members of the LGBTQ+ community who are 12+," the library also notes.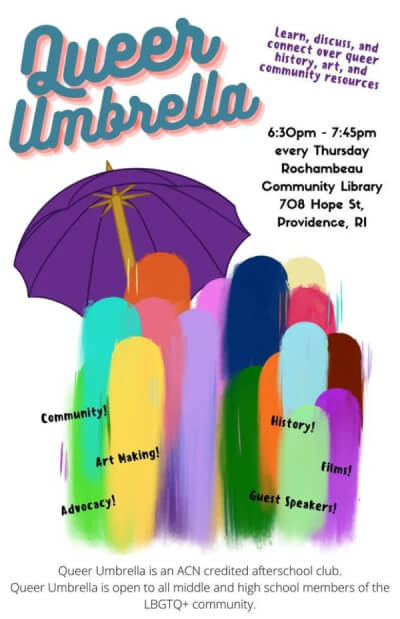 Fox News Digital reached out to the Rochambeau Public Library, and an official first responded, "No comment," then added that the media query would be passed along to a supervisor.
The City Heights/Weingart Branch Library in San Diego, California also denied Cameron an opportunity to read his new book at its facility.
"I don't think that's something that we would do," a library representative told Cameron's publisher. "Because of how diverse our community is, I don't know how many people you would get," the library employee added. "I'm really sorry, but we are not interested."
As Fox News, notes, "the same San Diego Library system actively hosts a number of 'LGBTQIA events' that go beyond Pride Month," including a teen queer book club.
"Telling our stories, highlighting the rich diversity … Those themes that are so important of love, acceptance and inclusion and seeing yourself represented in the books that are reading," the library's website says.
The San Diego Public Library (SDPL) system also holds "Pride Story Times" for children that feature area transvestites.
"These pop-up PRIDE Story times are a family-friendly way of recognizing and celebrating our diversity and individuality through age-appropriate stories and songs," the SDPL Pride Facebook page states.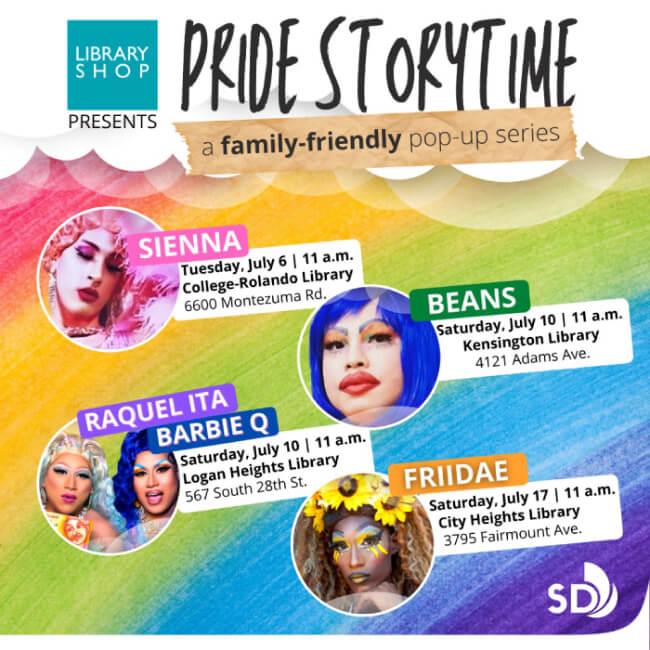 Brave Books also shared with Fox News its unfavorable interactions with the Alameda County Library system in California; the Indianapolis Public Library; and the Scarsdale, New York Public Library. All of the libraries denied Cameron a story hour slot at their libraries although all of the libraries regularly host "pride events."
The San Lorenzo Library in Alameda County even recently hosted a "get free help" clinic with Bay Area Legal Aid attorneys and volunteers for those interested in "completing name and gender marker change court paperwork and updating identity documents such as CA birth certificates, driver's licenses/ IDs, passports and Social Security cards," according to the library website.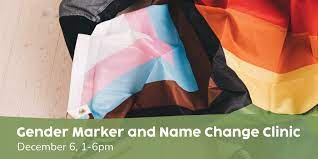 The irony of the situation was not lost on conservative journalists like Brandon Morse.
"Kirk Cameron is an extremist" – these people. pic.twitter.com/sNWBhvQD4f

— Brandon Morse (@TheBrandonMorse) December 7, 2022
Commenting on the rejections and comments he's received, Cameron told Fox News Digital, "This is proof that more than ever, we are getting destroyed in the battle for the hearts and minds of our children."
Cameron continued, "Publicly funded libraries are green-lighting 'gender marker and name change clinics' while denying a story time that would involve the reading of a book that teaches biblical wisdom. How much more clear can it get?"
He added, "We have to start fighting back, or we will lose our kids and this country."
Cameron told Fox News that "for every purchase made at bravebooks.us, we will donate a book to a library near you from our Freedom Island [children's book] series that teaches pro-God and pro-family values."
Trent Talbot, founder and CEO of the Texas-based Brave Books, said in a statement to Fox News Digital, "It is devastating to discover that many of our publicly funded libraries have now become indoctrination centers that refuse to allow biblical wisdom to be taught to our children."
He added: "The woke left understands that morality is instilled by the age of 10, and they want their morality to win, not the morality that the Bible teaches."
Brave Books also noted that all of the libraries they contacted "have hosted LGBTQ+ story times with drag queens in the past."
"If only he was dressed in women's underwear and reading a book about sexuality for five year olds, then he'd have libraries lining up to host him," quipped conservative author and commentator Matt Walsh on Twitter.
While no doubt discouraged, the publisher and Cameron told Fox News they would not give up their efforts to secure children's story-hour slots in the nation's public libraries.
"Good people are supposed to be creating the culture for our children. When we fail to do that, we create a vacuum, and then moral evil, rottenness, and badness come in, and that's what is coming after our kids more than ever before," Cameron said in a Facebook video announcing his collaboration with Brave Books.
"We, As parents and grandparents, need tools to help teach the next generation to love freedom, seek truth, embody a humble spirit, live compassion-filled lives, and most importantly, be BRAVE," he said.