Parents are outraged after high school kids in New Jersey performed in drag for their adult teachers in a secret, student-led drag show on school property during school hours.
The performance, which took place on October 27th at Hunterdon Central Regional High School in Flemington, NJ, was put on by the Student club P.U.L.S.E. (People Understanding Love Serves Everyone), and led by faculty advisor Heather Baldwin, Libs of TikTok reported on Thursday.
The community learned about the students' drag performance three days later when an internal school email was leaked to The New Jersey Project, an organization that advocates for parents' rights in public schools.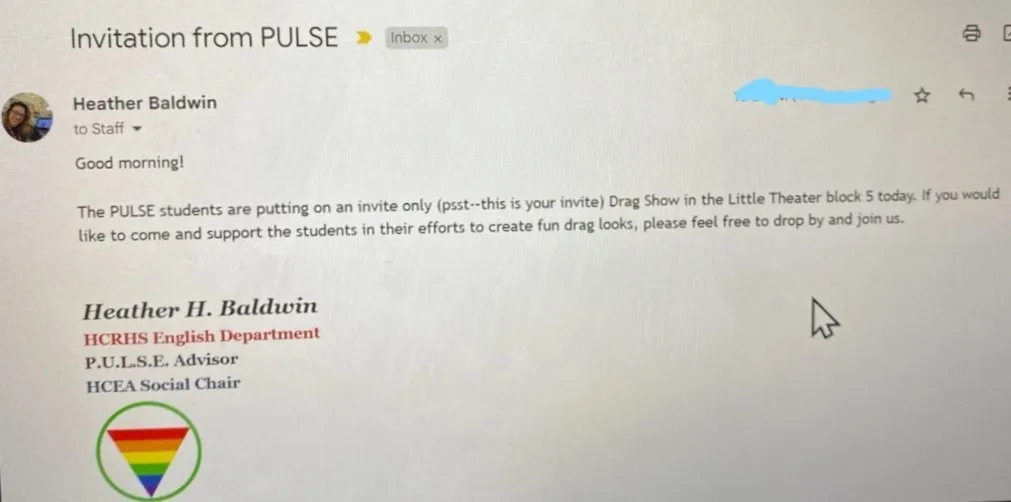 The New Jersey Project wrote about the event on its Substack blog, Chaos and Control.
In the email, Baldwin invited select adult "staff" to attend an "invite-only" drag show performed by the students of the P.U.L.S.E Club. Reportedly, not all faculty were invited to watch the teen transvestites perform, nor were parents, or fellow students.
According to witnesses, students were taken out of class to prepare for the secret show, and "a teacher stood watch outside the door to the theatre while the show was going on to ensure those not invited would not enter."
A professional transvestite known as Phoebe Manntrappe reportedly performed alongside the students at the drag show as well.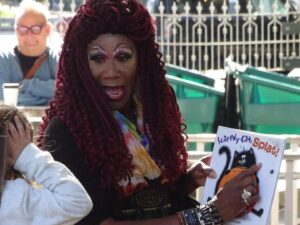 On Monday, parents, staff, and residents sounded off about the drag show during a Flemington Board of Education meeting.
"Instead of our students being engaged in academic time, they were applying makeup, and changing into their drag costume. This was a loss over over 30 minutes of instructional time for these students," said one parent.
"So imagine our frustration when passes were given to selected students on October 27 to leave class at 1:30 to participate in in a school sponsored drag show," the mother fumed.
One dad noted dryly, "well it looks like we've put a whole new meaning to the term 'adult entertainment' here, haven't we Board of Ed?"
He continued: "Adult entertainment used to mean adults going to strip clubs, watching other adults engaging in sexual behavior. Well now, thanks to this board, we see adult entertainment as a bunch of high school staff watching young children for their entertainment."
Supporters of the event groaned in disapproval at the father's comments.
"Just the fact that you have to hide this garbage tells us how evil it is," he declared.
Another dad questioned why the school felt the need to host such an event. "Is this an academic institution, or an ideological institution?" he asked.
SCOOP: A NJ high school recently held a drag show during school where students performed for select staff to watch.

Outraged parents showed up to the board meeting last week and blasted the school:

More on this story coming soon pic.twitter.com/idhW704wQk

— Libs of TikTok (@libsoftiktok) December 1, 2022