Queen Elizabeth II is dead. She should be known henceforth as the second Elizabeth the Great. 
Her greatness goes beyond her heritage, her longevity, and her titles. She was great in her duty, service, humility, stoicism, and self-control. She was great in her character and behavior. 
Her inheritance was wealthy but not easy. She did not necessarily inherit the throne. She could have renounced it, as had her uncle, Edward VIII, in 1936. She accepted the throne 15 years later, still mourning a father who had died too young and quickly, while she was visiting Kenya, in transit to the Antipodes. 
She was four years into her marriage. She had two young children. She had just turned 25. Yet she had already accepted the responsibilities of head of state to millions of Britons and hundreds of millions of Commonwealth subjects.
She was of an age that treated her age as mature. Look at the 25-year-olds around you today. Can you imagine them facing the responsibilities of imperial rule? Now imagine a 21-year-old today pledging, on camera—with God-fearing sincerity, as she did in 1947, "that my whole life, whether it be long or short, shall be devoted to your service and the service of our great imperial family to which we all belong."
Princess Elizabeth returned from an empire in retreat to a nation in debt. Yet her coronation accelerated a decade that was happy and glorious.
Queen Elizabeth excelled in a role that became less forgiving and less rewarding. She remained constant while her nation declined and politicians failed. She reigned for 70 years and through the tenures of 15 prime ministers.
Queen Elizabeth held her tongue through socialism, permissive society, terrorism (including plots against her directly and the murder of her third cousin, Lord Mountbatten), family breakdowns, entry into the European Economic Community, exit from the European Union, dishonest wars, uncontrolled immigration, transnationalism, antimajoritarianism, multiculturalism, wokeism, de-policing, COVID-19, lockdown, the administrative state's growth and disengagement, Chinese imperialism, Russian aggression, energy insecurity, inflation, and the collapse of sterling.
The queen gave Britain and its Commonwealth her full-time service until her 96th year. She represented but did not control. She was not responsible for the country's crises but was still expected to unite it. British waters seem choppier without her at the bow. 
Thus, my grief at Queen Elizabeth's passing is substantive, rational, considered, and predictable. 
In my sadness, I take comfort in remembering my direct observations of the queen's greatness. 
Up to now, I have not felt necessary to relate on these pages that I am a dual citizen. I am American by choice, British by birth. 
I wore the queen's uniform before I wore the U.S. Army's. I swore allegiance to the queen before I pledged to the flag of the United States. I had the honor to serve both Britain's and America's national security. Sometimes, I was in the peculiar position of returning to London as a U.S. government contractor to meet with members of her majesty's government. Invariably, my journeys to Whitehall took me past the queen's residence.
On these journeys, I would remember the honor of serving the queen in a most literal way: I waited on her. Back in the 1990s, I paid my way through an undergraduate degree in London by working for a catering company. The company catered to royal functions when the queen wanted a respite from her household staff. 
The event that keeps coming to mind was in Kensington Palace, to celebrate a birthday for a resident royal. The queen and her husband traveled the short distance from Buckingham Palace to join her most intimate family circle: siblings, cousins, children, and their spouses. They brought no entourage—no equerries, no friends, no pets. Even the police stopped on the threshold. 
The threshold was between the palace's west doors and a marquee. It had just withstood a tremendous rainstorm, like the one that soaked the crowd outside Buckingham Palace upon the news that the queen had died. 
The marquee, tables, chairs, crockery, and cutlery were rented, of no more show than a typical client would choose. The waiting staff was commanded to avoid royal address. The limits of our formality were the words "sir" and "madam." The queen and consort were relaxed, jovial, friendly, and appreciative.
Nevertheless, the family's troubles were evident. Some of the queen's children were tense with each other. Princess Diana was absent. Her separation from Charles had been formalized a few years earlier. (She and her lover died in the back of a speeding car in Paris in 1997.) 
Princess Margaret was present—the bloated, red-eyed version of Elizabeth. Otherwise, they could have been twins. (Margaret died more than 20 years before her elder sister.) 
One of my fellow waiters was assigned to follow Margaret around with a bottle of whiskey, a bowl of ice, a spoon, and a tumbler on a silver tray. Margaret looked for the tray as one would look for comfort. Occasionally, her look lingered as a command. His one-handed struggles to pour, spoon, stir, and serve were both comic and tragic. She commanded little conversation. Her sister sat far away.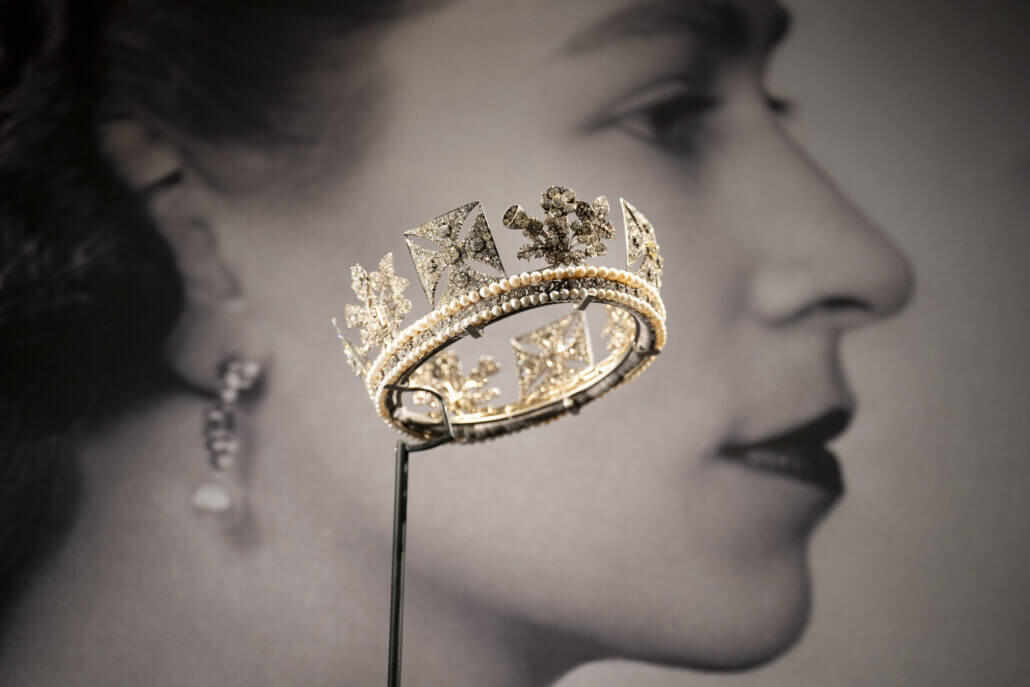 Yet Margaret's tragicomedy highlighted Elizabeth's peculiar mix of temperance and liveliness. Elizabeth loved company, conversation, dancing, and grand spectacles. I often sensed that her enthusiasm for horse racing, Scottish games, and Trooping the Colour was underwritten by their constancy in a world of accelerating outrages. 
Elizabeth, like we the staff, was mind-numbingly bored at the Royal Command Performances. They had shifted from classical ballet in the decade when she was coronated, to drab, lewd, and politically correct theater, by her fifth decade on the throne.
The queen had self-discipline and good genes. She was always going to live a long life. She achieved the longest reign ever. I expect her record never to be broken. She could have lived beyond 100 years, like her mother.
The queen's decline was foreshadowed by the death of her husband in April 2021, a couple of months shy of his 100th birthday. Much of Elizabeth's greatness was made by Philip's. 
Philip's sense of duty complimented Elizabeth's. To forego any suspicion that he would supplant a British monarch, he renounced his foreign titles (including Prince of Greece and Denmark) and accepted an unadmitted demotion (Duke of Edinburgh). 
He was an inspiration. He refused to be bitter for being dumped in British schools by parents he hardly saw. He once responded to an interviewer's probing with an emphatic "you just get on with it." Teachers today would probably call him "repressed." No, he was stoic.
Philip was patriotic for his adopted land. He fought with the Royal Navy (against Germany, the nation that his sisters had adopted by marriage). He gave up a promising naval career when his wife was called to the throne. 
Philip dedicated his life to supporting the queen. Like her, he excelled in his chosen role. She once publicly spoke of him as her "stay." 
Yet Philip was no passive bag-man. He advised. He created. He was a patron. He institutionalized a ladder of outdoor challenges as the Duke of Edinburgh's Award Scheme. This "Scheme" became a coming of age for myself and millions of other teenagers. 
Philip was self-reliant. He had expectations. He was outgoing and funny, yet proper. Like Elizabeth, I cannot think of Philip without thinking of the inferiorities of social norms today. 
From the 1980s, left-wingers misrepresented his traditional values and utterances as militaristic, sexist, and racist. Kings College London (one of my alma maters) apologized for the "harm" caused by publishing a portrait to mark his passing.
Philip underlined his virtues beautifully in his own funeral, for which he had chosen the music, readings, and transportation (a Land Rover reconfigured as a bier), without mentioning himself once.
On the day of Philip's death, I wrote that he was "a great man of the greatest generation." 
Elizabeth, too, was of the greatest generation. Elizabeth also contributed rather than rode for free. She was 13 when World War II began, 19 when it ended, and a veteran of the Blitz and the Army's Auxiliary Territorial Service. 
As a driver-mechanic, Elizabeth broke gender roles without denying her gender. Margaret Thatcher identified with the queen as a woman who could be strong without feminism. Liz Truss—whom the queen welcomed as prime minister three days before death—stressed the queen's influence in her first reaction.
I realized during the calamitous 2000s that once the queen dies, Great Britain dies—not Britain, but Great Britain. 
Queen Elizabeth II was the last of the Great Britons.