The Satanic Temple was included on a list of participants of a "kid friendly" LGBTQ+ "Pride in the Park" event in Idaho—which includes a "drag dance party"—until Libs of Tik Tok publicized their involvement on Twitter.
A member of the Satanic group claimed to have pulled out of the Saturday event after several sponsors apparently dropped out due to their participation.
"I deeply apologize and regret to inform everyone that @TSTIdaho has decided to not be at the North Idaho Pride event "Pride in the Park" as a congregation," tweeted Satanic Temple member "Rowan Astra" on Thursday. "There are several factors for this, including several sponsors seemingly dropping after learning of our appearance."
BREAKING: Satanic Temple removed from list of supporters for Idaho drag dance party after backlash. Other sponsors reportedly dropped their sponsorship after learning of the Satanic Temple's involvement. https://t.co/LzY4HYpiXl pic.twitter.com/yALkEOqIen

— Libs of TikTok (@libsoftiktok) June 10, 2022
The event, which is hosted by the North Idaho Pride Alliance in Coeur d'Alene Idaho, is advertised as a "family friendly celebration of LGBTQ+ diversity." First on the list of "kid friendly" activities advertised is a "Drag Dance Party." Other activities will reportedly include music, crafts, "community village booths," and "artisan market." Among the community village booths will be "HIV and STD booths," according to the Idaho Tribune.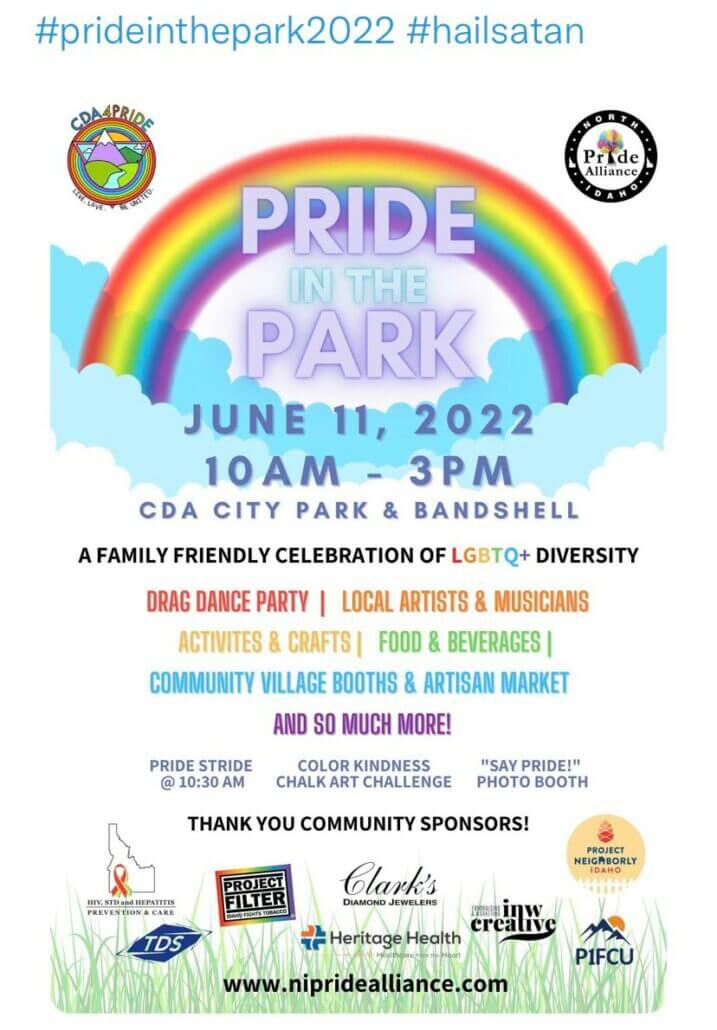 Pride in the Park organizers initially included the Satanic Temple as one of the official groups participating in the event, the Idaho Tribune reported.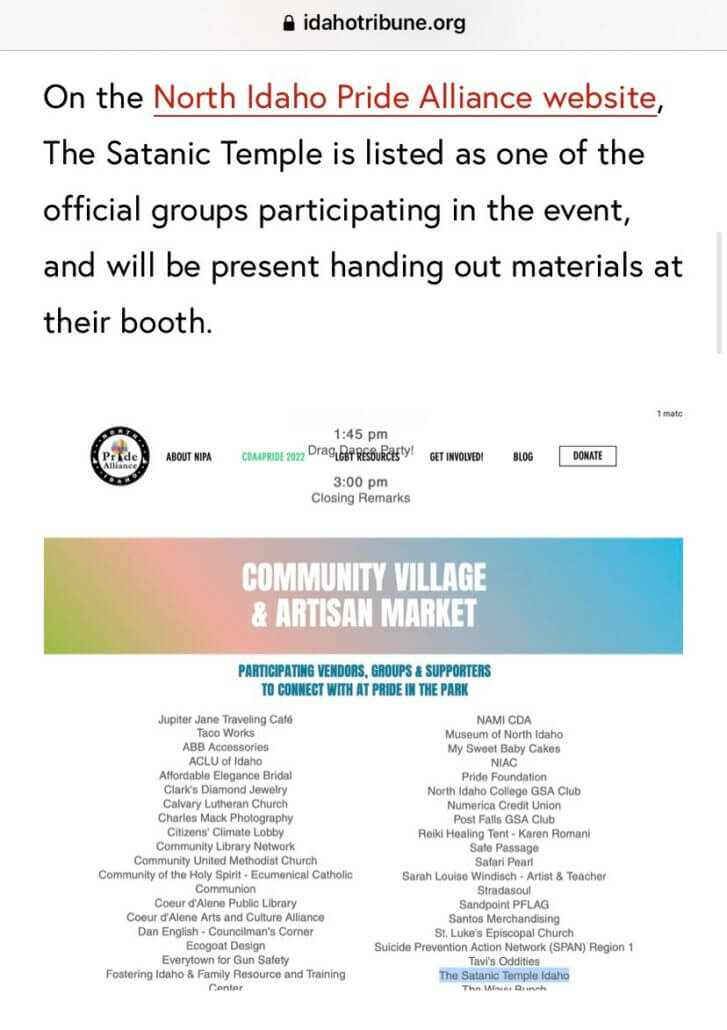 Astra said in a statement that any Satanists who want to attend the Pride in the Park event should keep their "Satanism on the down-low."
"This whole thing is so horrible I deactivated my Twitter temporarily but have reactivated it," Astra said. Her Twitter account is currently set on private.
One of the individuals slated to perform at the "kid friendly" "drag dance party" is a transvestite known as  "Lita Mon," who has "a lewd social media presence, including an 'onlyfans' account," according to the Idaho Tribune.
Mon removed his Onlyfans account from his Instagram profile after it was revealed he was performing at a "family-friendly" event, the Tribune reported.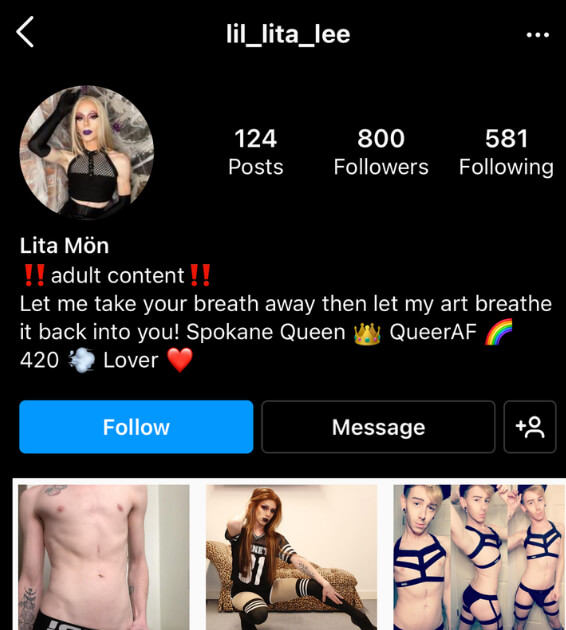 Update:
Authorities arrested 31 members of the Patriot Front, a white supremacist group, near an Idaho pride event Saturday, including one identified as its founder.

The group's arraignment is set for Monday. https://t.co/NLzOv64gB7 pic.twitter.com/OQUMndB8S1

— The Associated Press (@AP) June 13, 2022
Police said the men were arrested because it looked like they had plans to disrupt the event. Coeur d'Alene Mayor Jim Hammond said "I have not seen that these people had any firearms, so I think it would've been mostly just disruption and trying to cause fear."
The North Idaho Pride Alliance released a statement Sunday saying its members were resting "after successfully organizing a momentous, joyful, and SAFE Pride in the Park community celebration under the most challenging of circumstances. … We are deeply grateful to law enforcement agencies who were present and professionally responded."