A teenage gunman shot and killed *at least nineteen children and two teachers in a mass shooting at an elementary school in Uvalde, Texas, Tuesday afternoon.
The attack happened at Robb Elementary School in the city of Uvalde, around 80 miles west of San Antonio. Robb Elementary School has an enrollment of around 600 students in the 2nd to 4th grades.
During a news conference, Texas Governor Greg Abbott identified the gunman as Salvador Ramos, 18, and said he was killed by responding officers.
Abbott said that "swift action" was taken by law enforcement at the scene, but it was too late for many of the children.  Ramos "shot and killed — horrifically, incomprehensibly—14 students and killed a teacher," the governor said.
The governor said Ramos lived in Uvalde, and attended the public high school.  The teen entered the school with a handgun and possibly a rifle after possibly killing his grandmother, Abbott told reporters.
"Mr. Ramos, the shooter, he himself is deceased, and it is believed that responding officers killed him. Two responding officers were struck by rounds but have no serious injuries," Abbott said. The governor told reporters that Ramos was an U.S. citizen.
More than a dozen children were reportedly taken to Uvalde Memorial Hospital, and a 66-year-old woman was in critical condition at University Hospital in San Antonio.
The Uvalde massacre is now the third deadliest school shooting in American history.
1. Virginia Tech (2007): 32 dead
2. Sandy Hook (2012): 26 dead
3. Robb Elementary (2022): 21 dead
4. Stoneman Douglas (2017): 17 dead
5. Univ. of Texas (1966): 15 dead
6. Columbine High School (1999): 13 dead
An Instagram page allegedly belonging to Ramos was removed shortly after the shooting. The account posted pictures of guns and followed Uvalde High School students, Heavy reported.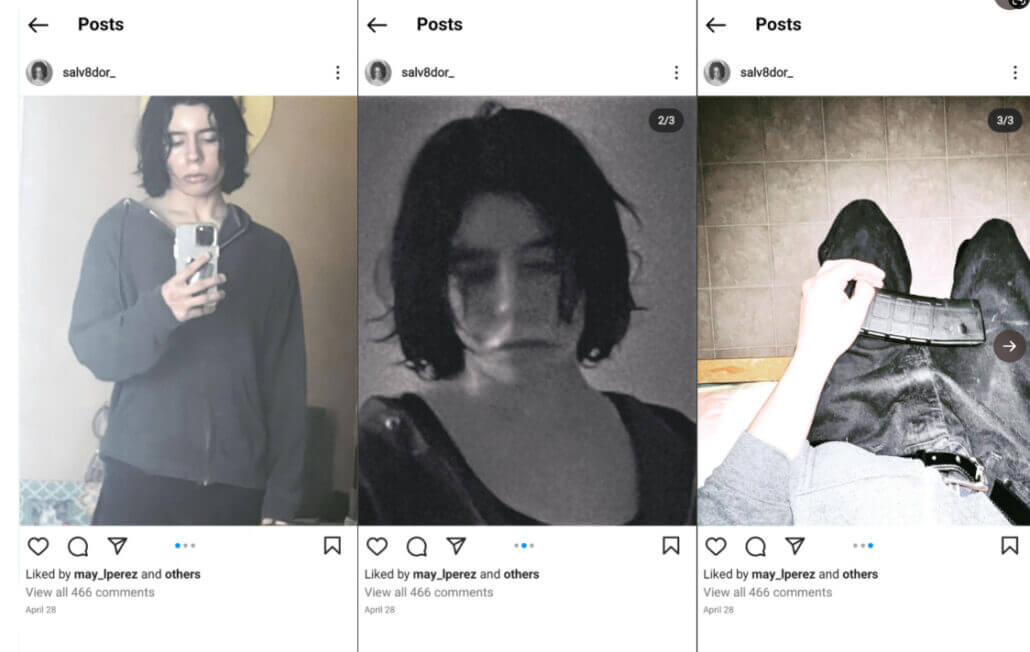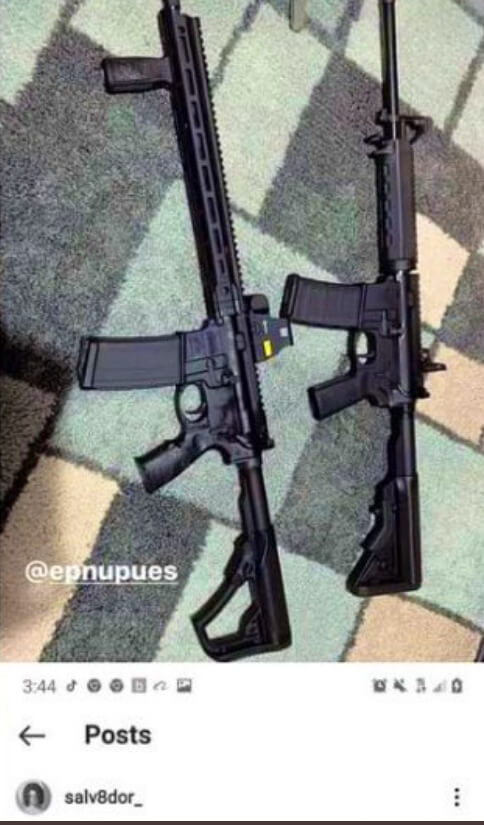 According to Heavy, Ramos messaged a random woman on Instagram, and told her he was about to do something. The woman said she does not live in Texas and did not know the shooter.
The woman posted the messages on Instagram. "I got lil secret. I wanna tell you," one message read.
"I don't know him and I don't even live in Texas," she wrote in her story. "He's a stranger. I know nothing about him. He decided to tag me in his gun post. So sorry for the victims and their families. I really don't know what to say."
His motive is under investigation.
Update:
In an address to the nation Tuesday night, Joe Biden lamented the heartbreaking loss of life in Uvalde, before launching a full throated attack on "the gun lobby" and pushing for tighter gun laws.
"As a nation we have to ask when in God's name are we going to stand up to the gun lobby," he said, raising his voice. "I am sick and tired of it — we have to act."
Fox News host Tucker Carlson reacted with disgust to Biden's words during his show Tuesday night, calling him a "frail, confused, bitterly partisan, and desecrating the memory of recently murdered children with tired talking points from the Democratic party."
Dividing the country in a moment of deep pain rather than uniting, his voice rising and amplified only as he repeats the talking points he repeated for 35 years in the United States Senate, partisan politics being the only thing that animates him. Unfit for leadership of this country.
* This story has been updated as the death count of the victims has increased. An earlier version indicated that there were three adult victims, as some news outlets have counted the gunman as among the victims.