A far-left founder of the hacktivist group Anonymous, who claims to have cooperated with or worked for multiple intelligence agencies, has taken credit for hacking the Christian crowdfund site GiveSendGo.
Canadian hacker Aubrey Cottle, also known by his nickname "Kirtaner," vowed in a TikTok video on Friday to "disrupt the convoy and its income streams any way I can!"
Interesting! Seems they pissed off "anonymous" Kirtaner #OttawaOccupied pic.twitter.com/pSlJlixuK0

— A World Citizen of 2022 (@acitizenof20201) February 11, 2022
GiveSendGo was hacked Sunday night, and the identities and personal information of its donors were posted on a separate site.
Distributed Denial of Secrets (DDoS) said on its website late on Sunday that it had 30 megabytes of donor information from the U.S.-based Christian fundraising site GiveSendGo, including names, email addresses, ZIP codes and internet protocol addresses.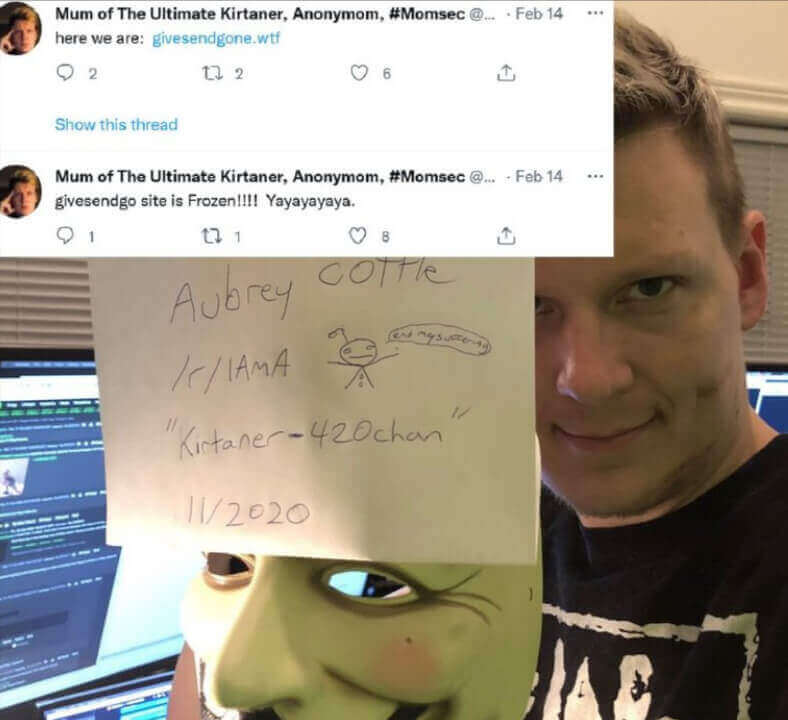 In a "manifesto" that sounded like it was taken in dictation directly from the feds, Cottle explained that he hacked the Freedom Convoy's crowdfund site to "stop an insurrection," prevent "foreign political influence" and to "stop truckers from terrorizing cities." The video was posted on a site that was redirected from GiveSendGo following the breach.
The video, overlaid with a scene from the Disney film "Frozen," exposes the names, emails and donation amounts of dozens of Freedom Convoy donors.
"Government and law enforcement need to consider the possibility that some of these folks may not simply be ordinary truckers who are fed up with masks and vaccine mandates," Cottle wrote. "The data from this breach will be provided in its entirety to researchers and journalists so that the impact of foreign political interference can be better understood, and sensible, informed policy decisions can be made to defend against this growing threat."
"As of this morning, the convoy fundraiser has been updated," Cottle crowed in another TikTok video. The anarchist said GiveSendGo had "a gaping security hole," and "despite claiming that they fixed the security hole on GiveSendGo, they completely failed at their jobs." He added, "Oh, and the hole is still there as we speak. Call me!"
Cottle has claimed in public statements on social media and interviews for years that he has worked for or with INTERPOL, the Royal Canadian Mounted Police(RCMP) and the Federal Bureau of Investigation (FBI). "I helped RCMP + INTERPOL shut down 12chan after a bunch of social engineering," he wrote on Twitter in September of 2015.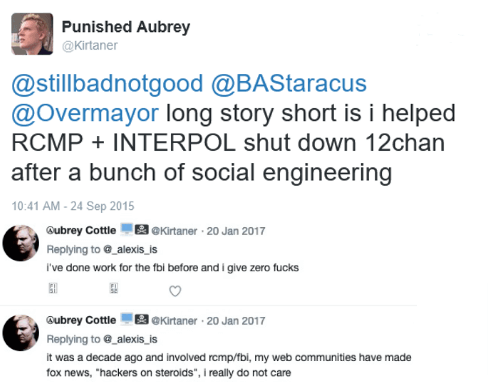 The hacker claimed in October of 2021 that the Canadian Security Intelligence Service (CSIS) once offered him a job.
CSIS offered me a job one time big deal. Most talented younger hackers are approached by IC when identified. It's more common than anyone admits.
Good talent is hard to find. Whatever. I "got caught" because I had balls and doxxed myself to every target we had.
Cottle claimed that the feds "sure loved how much I messed with nazis" (meaning people right of center).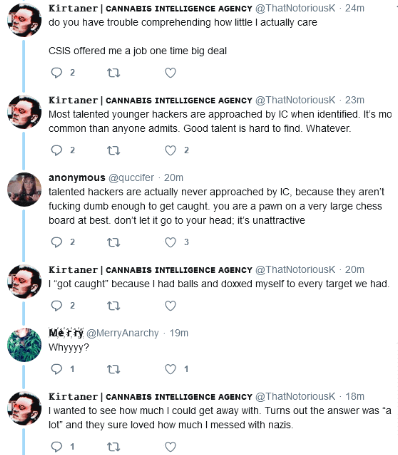 Cottle has publicly claimed credit for cyber attacks on free speech alternative website Gab and First Amendment domain registrar Epik, National Justice reported.
Speaking to the media under his real name, he has strongly implied that he was at least partially responsible for the attack on Gab last February, as well as the leak of credit card information, personal addresses, and names of individuals who have registered domains on Epik in late September.
In a tweet published June 6th, 2020, Cottle wrote that Anonymous is allowed to break the law with the permission of American and Canadian authorities: "i was the lucky one to have the blessing of alphabet agencies to weaponize anonymous (as an antiterrorism thing, to boot), those that came after me, not so much," he wrote.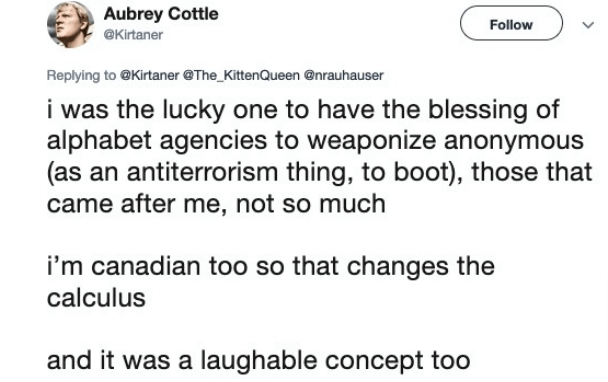 Cottle has a history of making pro-Hitler, antisemitic remarks on social media, National Justice reported in an exposé on Cottle's online activities.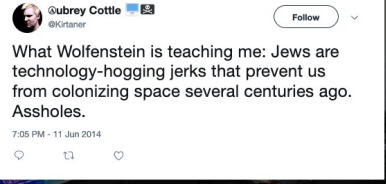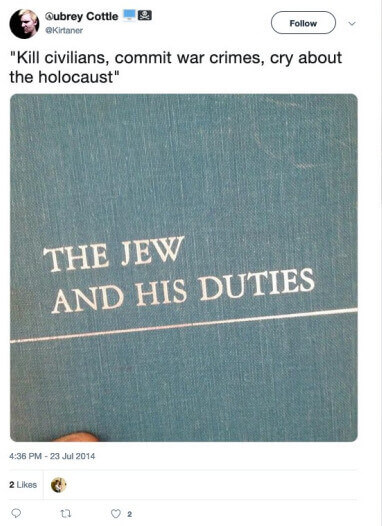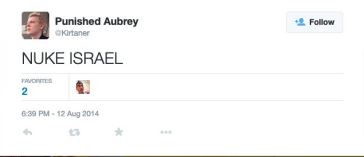 Anonymous' notoriety began to fade after a series of arrests tarnished its reputation about 12 years ago.
It re-emerged in 2020 to the George Floyd protests, leaking a large amount of U.S. law enforcement data that June. According to Reuters, Cottle was one of the people responsible for reviving the group's presence on Twitter, where they supported Black Lives Matter agitators and opposed QAnon.
On Tuesday, the hacktivist praised Canadian Prime Minister Justin Trudeau for invoking the Emergencies Act, which suspended the civil rights of the Canadian protesters.
Justin did a "watch me" and the emergencies act has been invoked for the first time ever. THEY FUCKED AROUND AND FOUND OUT. Pierre would be so proud.

— MUM of The Ultimate Kirtaner, Anonymom, #Momsec (@clanmclean52) February 15, 2022
Update:
Cottle has posted yet another creepy and disturbing video on TikTok taking credit for the GiveSendGo hack, as well as the Gab hack, EPIK hack, and Parler hack.
This is apparently the dude who hacked GiveSendGo pic.twitter.com/rmZNN9iDXb

— Libs of Tik Tok (@libsoftiktok) February 16, 2022
So… is anyone gonna do anything about this guy…? pic.twitter.com/LQX2ChjB9Y

— Libs of Tik Tok (@libsoftiktok) February 16, 2022