Rahm Emanuel, the former mayor of Chicago and chief of staff for President Barack Obama, famously said in 2008 that you should never let "a serious crisis go to waste" because it is "an opportunity to do things that you think you could not do before." Liberals in 2020 took Emanuel's political tenet to heart and used the COVID-19 pandemic to try to implement through litigation and executive actions by state government officials the reckless changes in voting and election procedures that they had been wanting for years.
That effort involved voiding basic security protocols on election procedures, including absentee ballots, and pushing for the equivalent of all-mail elections, which would give their activists a free hand in pressuring, coercing, and influencing voters in their homes in ways they are unable to do in polling places. To force these changes, they ended up filing more election-related lawsuits than had ever been filed in an election year in U.S. history. The prior record was almost 200 lawsuits before and after the 2000 election when George W. Bush beat Al Gore; by late October 2020, more than 400 election-related lawsuits had been filed across the nation, the overwhelming majority by the Left.
Unnecessary Changes
It is important to understand that almost all the changes sought were unnecessary, particularly the huge increase in mail-in ballots and the short-circuiting of security requirements on absentee ballots because of the supposed danger of voting in person. 
The United States lived through the 1968 Hong Kong influenza pandemic without shutting down the country or radically changing election procedures for the November presidential election that year. The country also did not shut down due to the Swine Flu pandemic in 2009. COVID-19 is a different disease with different infection and fatality rates, but the history of elections conducted during epidemics, including this one, shows it can be done safely.
Liberia did it in 2014 in the midst of the Ebola epidemic sweeping West Africa. Liberian election officials worked closely with health experts to "integrate a range of practical health measures, such as social distancing and revised processing, to ensure the safe exchange of ballot papers, ID cards, pens, and other common voting materials." Poll workers were also trained in the "roll of queue controllers," and there was an extensive voter education effort.
In other words, Liberia did the very same thing during the election that we did in dealing with the coronavirus in 2020. Businesses open to the public (such as grocery stores, drug stores, and chains like Lowes and The Home Depot) incorporated social distancing and the use of face masks, gloves, and cleaning supplies into their business models—just as Liberia had incorporated the same tools, sanitation procedures, and distancing to minimize possible contamination.
Using all of the recommended precautions of health officials, Liberia held its election on December 20, 2014, in the midst of the epidemic. It was only the third election since the end of what the U.N. secretary general, who was in Liberia the day before the election, called a "brutal war." That election was conducted with in-person voting—not an all-mail election—and the U.N. congratulated Liberia on organizing a successful election "under challenging circumstances, particularly in the midst of difficulties posed by the Ebola crisis."
South Korea held a national election on April 15, 2020, in the midst of COVID-19, in which 29 million South Koreans voted in their national elections in person using safety procedures and protocols recommended by health experts. South Korea's health authorities reported there were "no infections" resulting from that general election.
Wisconsin held its primary election on April 7, 2020, shortly after the nation started shutting down. Although there was a significant increase in absentee ballots, several hundred thousand state residents voted in person in their regular polling places. Just like in South Korea, the Wisconsin Election Commission implemented stringent safety procedures. That included social distancing in voter lines, hand washing and sanitizing stations for all voters when entering and leaving polling places, and regular sanitizing of all tables, door handles, voting booths, voting equipment, and everything else touched or handled in the polling place. They even had curbside voting for those who did not want to come inside.
A report released by analysts from the World Health Organization and Stanford University after the Wisconsin election found "no detectable surge" in COVID-19 transmission due to the April 7 election. Similarly, the Centers for Disease Control and Prevention (CDC), the federal agency that led the nation's response to COVID-19, issued a report looking at the experience of Milwaukee, the largest city in Wisconsin. It concluded there was no "increase in cases, hospitalizations, or deaths" from COVID-19 due to the election. In fact, there were fewer cases reported during the "incubation period" after the election (April 9-21) than in the 13 days preceding the election.
The CDC issued a series of guidelines for conducting in-person voting safely in June 2020, which included everything from social distancing in voter lines to cleaning and disinfecting of equipment and voting materials used in a polling location. In fact, the CDC recommended that jurisdictions "maintain or increase the total number of polling places" to "improve the ability to social distance."
There was no need to vastly increase the number of absentee ballots or to push the public to vote by mail. We could have held a regular election by implementing the same safety precautions Americans were used to when they went shopping at their local grocery stores and pharmacies. But that would not have benefitted the Left in its push to override state election laws aimed at ensuring security, so they instead fed the hysteria over the supposed danger of voting in person.
Unprecedented Lawfare
 The many lawsuits filed by organizations like the Democratic National Committee and their nonprofit political allies like the ACLU attacked state laws governing absentee ballots, such as those requiring a witness or notarization, a copy of a voter identification document, comparison of voter signatures, and an excuse to use an absentee ballot. They also pushed states to mail out absentee ballot request forms or absentee ballots themselves to all registered voters and to extend the deadlines for the receipt of absentee ballots. Even if more individuals had wanted to vote absentee because of their fear of the pandemic, there was still no justification for relaxing the security protocols put in place by state legislatures to protect the integrity of the absentee balloting process.
Typical of this lawfare was the lawsuit filed in Wisconsin by the Democratic National Committee. The DNC convinced a liberal federal judge appointed by Barack Obama, William Conley, to extend both the deadline for registering to vote by a week and the Election Day deadline for the receipt of absentee ballots by six days to November 9 as long as the ballots were postmarked by Election Day, November 3. There was no valid COVID-related reason for either of these extensions. Fortunately, he was overruled by the U.S. Court of Appeals for the Seventh Circuit, which chastised Conley for violating Supreme Court precedent, reminding him that "the Supreme Court has insisted that federal courts not change electoral rules close to an election date" and that "the design of adjustments during a pandemic" is not a "judicial task."
The DNC unsuccessfully filed an emergency appeal to the U.S. Supreme Court, which rejected the appeal just a week before the election. Justice Neil Gorsuch wrote a concurrence emphasizing that "the Constitution provides that state legislatures—not federal judges, not state judges, not state governors, not other state officials—bear primary responsibility for setting election rules . . . and the Constitution provides a second layer of protection, too. If state rules need revision, Congress is free to alter them." 
The very same thing happened in Indiana, where the Seventh Circuit Court continued the reasoning of the Wisconsin case. It stayed and "summarily reversed" an Indiana-based federal judge's order "requiring the state to count all absentee ballots received by November 13, 2020, ten days after Election Day" even though the deadline for the receipt of absentee ballots under Indiana law is noon on Election Day. Another important point that too many seemed to ignore—particularly the plaintiffs, Common Cause, and the NAACP—is that, as the Seventh Circuit Court said, "as long as the state allows voting in person, there is no constitutional right to vote by mail." The fact that there is a pandemic, said the court, is still "not a good reason for the federal judiciary to assume tasks that belong to politically responsible officials."
Alabama saw a similar litigation tactic used against it. The state was sued by a host of liberal groups that obtained an injunction from another liberal federal judge appointed by Barack Obama, Abdul Kallon. Kallon told the state it could not—because of COVID—enforce either its ID or its witness-or-notarization requirement for absentee ballots. This case also ended up in front of the Supreme Court, which fortunately overruled Kallon. But Justice Sonia Sotomayor filed a dissent, which Justices Stephen Breyer and Elena Kagan joined. The dissenting opinion made it clear that they would have had no hesitation in substituting their "expert" judgment on how to deal with the health issues raised by the COVID-19 pandemic and to override the judgment of the state legislature. This is a task far outside the boundaries of what judges and justices should be doing in their roles as interpreters of laws and the Constitution.
Defying Principle and Precedent
 The Supreme Court also dealt with an emergency appeal from South Carolina only a month before the 2020 election. South Carolina asked the court to overturn an injunction issued by another Obama appointee, District Court Judge J. Michelle Childs, which would have prevented South Carolina from applying its requirement for a witness signature to absentee ballots. The court granted a stay of the order without an opinion. The only explanation given for the Supreme Court's stay was a concurrence by Justice Brett Kavanaugh. In it, he pointed out two reasons for overturning the decision by Childs, which she claimed was based on the dangers posed by COVID-19.
First, Kavanaugh said the Constitution entrusts the safety and health of a state's residents principally to the "politically accountable officials" of that state. Thus, "a state Legislature's decision either to keep or to make changes to election rules to address COVID-19" should "not be subject to second-guessing by an 'unelected federal judiciary,' which lacks the background, competence, and expertise to assess public health and is not accountable to the people."
 Second, Kavanaugh made clear that "for many years, this Court has repeatedly emphasized that federal courts ordinarily should not alter state election rules in the period close to an election," citing a 2006 precedent, Purcell v. Gonzalez.
 In a not-so-subtle criticism of the Obama judge, Kavanaugh said that "by enjoining South Carolina's witness requirement shortly before the election," Childs "defied that principle and this Court's precedents." Child's injunction had already been stayed by a three-judge panel of the U.S. Fourth Circuit Court of Appeals in a 2-1 decision on September 24, 2020. But a majority of the entire Fourth Circuit, which is controlled by liberal judges, had overturned the panel decision almost immediately and reinstated the unjustified injunction.
 The two judges on the panel who had originally dissolved Childs' injunction, J. Harvie Wilkinson and G. Steven Agee, issued a stinging dissent to the full court decision. They pointed out that the court's action represented "a stark interference with South Carolina's electoral process right in the middle of the election season" and that the plaintiffs who sued had "a legally unsupportable case."
 Wilkinson and Agee added that under Article I, Section 4, Clause 1, the "Constitution makes it clear that the principal responsibility for setting the ground rules for elections lies with the state legislatures." Thus, the Constitution "provides States—not unelected federal judges—the ability to choose among many permissible options when designing elections." Childs' decision, they said, "upends this whole structure and turns its back upon our federalist system."
 Wilkinson, appointed by Ronald Reagan, and Agee, appointed by George W. Bush, also criticized their fellow judges on the Fourth Circuit for reinstating Childs' injunction, saying that their "disregard for the Supreme Court is palpable." The Supreme Court, they said, "has repeatedly cautioned us not to interfere with state election laws in the 'weeks before an election.'" According to Wilkinson and Agee, the "pandemic does not give judges 'a roving commission to rewrite state election codes.'"
 In fact, requiring the signature of a witness on an absentee ballot is "commonplace and eminently sensible." The two judges said it is "designed to combat voter fraud, a fight which 'the State indisputably has a compelling interest' in winning." Wilkinson and Agee clearly were surprised by Childs' suggestion, often repeated by the mainstream media, that South Carolina's "interest in preventing voter fraud" was "not legitimate" because there is "an utter dearth of absentee voter fraud." As Wilkinson and Agee pointed out in their dissent: "Just last year, the election in North Carolina's 9th Congressional District was overturned on the basis of absentee ballot fraud."
 But South Carolina was "not required to produce evidence of voter fraud to demonstrate it has a legitimate interest in maintaining the integrity of its elections" since the Supreme Court "has repeatedly held that a State 'indisputably has a compelling interest' in combating voter fraud."
 The two dissenting judges also noted "all the areas in which law requires witnesses and notaries to inspire trust in official documents and acts and to convey their authenticity." Therefore, they wrote, it is "unsurprising that the courts of appeal have resisted overturning these laws," citing cases from other federal appeals courts.
 Wilkinson and Agee also said that all three branches of South Carolina's government "have addressed whether absentee voters should be required to have a witness," and all have answered in the affirmative. Yet, they wrote, a federal district judge and the Fourth Circuit had taken it upon themselves to overturn those decisions:
No member of our Court now holds elected office, much less an elected or appointed office of the State of South Carolina. By substituting its own policy choice for that of the representatives of the Palmetto State, the district court's injunction robs South Carolina of its sovereign prerogative to determine the rules for its elections. 
To show how bogus the claim was that COVID justified getting rid of the witness signature requirement for absentee ballots, South Carolina produced testimony from the director of the infectious diseases division of the Medical University of South Carolina. She said that the witness requirement did not "pose a significant risk" because "it takes little time and can be done with facemasks, social distancing, and proper hygiene."
Finally, Wilkinson and Agee pointed out a stark truth about the unprecedented number of lawsuits filed in 2020 trying to overturn laws governing the election process and the danger they pose to the judiciary. In concluding that the injunction was "noting the public interest," they said it appeared "more and more" that
political parties seem to be bringing these election law challenges in an effort to gain partisan advantage. This trend is deeply disturbing. Selective interventions by the courts in these cases will create the appearance of partisanship. They undermine our most valued asset, the public's trust and confidence in the judiciary. They also create confusion and make it more difficult for the States to run their elections.
 With that conclusion, Wilkinson and Agee accurately summarized the tactics employed by the Left in 2020 with the seemingly endless number of lawsuits filed against state officials.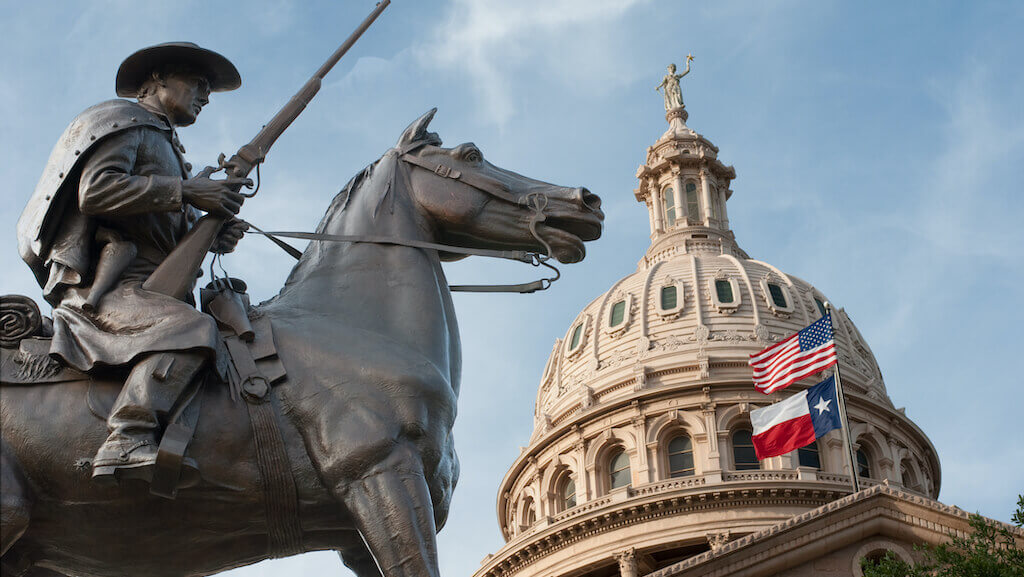 Rampant COVID-Induced Lawlessness
Probably the best and most succinct description of this parade of events is contained in the well-written and well-researched motion and complaint that Texas attempted to file with the Supreme Court on December 8, 2020, against Pennsylvania, Georgia, Michigan, and Wisconsin over their "rampant lawlessness." Texas was asking the court for permission to file the lawsuit and issue an order that would temporarily prevent those states from certifying their election results. Under applicable Supreme Court rules, a state suing another state first must receive permission from the court.
 Unfortunately for the rule of law and the administration of elections as directed by the U.S. Constitution, the court dodged what might have been one of the most politically volatile but vitally important cases it has ever handled. It issued what we believe was an unjustified opinion on December 11, refusing to give Texas permission to file the lawsuit, claiming Texas had no standing and no "judicially cognizable interest" in how other states conducted their elections.
 This despite the fact that numerous other states filed amicus briefs supporting the claims made by Texas, including Missouri, Alabama, Arkansas, Florida, Indiana, Kansas, Louisiana, Mississippi, Montana, Nebraska, North Dakota, Oklahoma, South Carolina, South Dakota, Tennessee, Utah, and West Virginia.
 It is important to note that under the electors clause of the Constitution, Article II, section 1, clause 2, state legislatures, not state governments in general, are given the specific authority to decide how presidential electors will be appointed. Thus, it is state legislatures that have the sole power to establish the laws for how a presidential election will be conducted in their states, not the governor, not the secretary of state, not a state or local board of elections, and not state courts. State courts can interpret how the laws should be applied but cannot simply override, change, or amend the law because they disagree with the policies implemented by the state legislatures. Yet that is exactly what happened in the four states Texas tried to sue.
 As Texas summarized in its complaint:
In Pennsylvania, the Democratic Secretary of State Kathy Boockvar "unilaterally abrogated several Pennsylvania statutes requiring signature verification for absentee ballots," then quickly settled a lawsuit filed by the League of Women Voters (a very partisan organization these days) that claimed signature verification was unlawful. In the settlement, Boockvar claimed that state law did not allow absentee ballots to be rejected based on "signature analysis" by boards of elections, a statement that was categorically untrue. In essence, Boockvar enabled election fraud with absentee ballots in Pennsylvania.
Then the Democratic-controlled state supreme court stepped in. Despite the fact that state law clearly and unambiguously sets 8:00 p.m. on Election Day as the deadline for the receipt of absentee ballots, the Pennsylvania court in a supreme act of judicial arrogance extended the deadline to three days after Election Day in a case filed by the Pennsylvania Democratic Party.
And it ordered that "even non-postmarked ballots were presumptively timely." Their justification? A provision of the state constitution that says that "Elections shall be free and equal." No, really that is the legal excuse the Democratic judges on the court gave.
On October 19, 2020, an evenly divided Supreme Court deadlocked 4–4 and refused an emergency request for a stay filed by the Republican Party of Pennsylvania and state legislators, with Chief Justice John Roberts joining the liberals on the court to deny the appeal.
On October 28, it happened again when an appeal was filed on the merits, and the court again refused to take the case. Samuel Alito, joined by Justices Thomas and Gorsuch, criticized the court for its mishandling "the important constitutional issue raised by this matter" that "has needlessly created conditions that could lead to serious post-election problems." Alito added that this issue had "national importance" and that there was a "strong possibility" that what the state supreme court did "violates the Federal Constitution."
As if all of this were not enough, Secretary of State Boockvar also told election officials to start opening absentee ballots prior to Election Day, which is not allowed under state law, so that officials could contact voters to give them a chance to "cure" any defects, even though state law does not provide for any such cure process. Election officials in Democratic Countries like Philadelphia and Allegheny took advantage of this, while election officials in other areas refused to violate state law. And election officials in both Philadelphia and Allegheny County also illegally blocked observers from being able to observe the processing of these absentee ballots. All of this resulted in absentee ballots being, according to Texas, "evaluated under an illegal standard regarding signature verification," with voters in certain parts of the state (Democratic strongholds) being given the ability to cure absentee ballots that should have been rejected and absentee ballots being counted that also should have been rejected because they were received late.
In Georgia, Secretary of State Brad Raffensperger agreed to settle a lawsuit filed by the Democratic Party of Georgia in March 2020 without putting up any real defense. Without the approval of the state legislature, he agreed to change the signature verification requirement on absentee ballots required by state law, making it much more difficult for election officials to reject an absentee ballot when the signature did not match.
The settlement agreement, said Texas, even included requiring state election officials to issue "guidance and training materials drafted by an expert retained by the Democratic Party of Georgia" on this unilateral and unauthorized change to state law. Texas said this benefited Joe Biden since he "had almost double the number of absentee ballots" as President Trump.
 In Michigan, Secretary of State Jocelyn Benson sent absentee ballot request forms to all registered voters even though she had no authority to do so under state law. Additionally, in violation of state law, she allowed voters to request absentee ballots online without a signature, resulting in the "dissemination" of millions of absentee ballots "in violation of Michigan's statutory signature- verification requirements." 
Local election officials in one large Democratic stronghold, Wayne County, which includes Detroit, even went so far as to ignore the signature verification requirement for completed absentee ballots received from voters. As Texas said, these unauthorized changes to Michigan's election statutes "resulted in a number of constitutionally tainted votes that far exceeds the margin of voters separating the candidates in Michigan." 
In Wisconsin, the Wisconsin Election Commission and the mayors of Democratic strongholds Green Bay, Kenosha, Madison, Milwaukee, and Racine, in violation of state law, "undertook a campaign to position hundreds of drop boxes to collect absentee ballots" that were unmanned and unsecured. Wisconsin law requires that absentee ballots can only be mailed back or delivered in person to the local clerk, and state law specifies that absentee ballots returned any other way "may not be counted." Furthermore, the commission and local officials also encouraged voters to falsely assert they were "indefinitely confined," an exception to Wisconsin's statutory ID and signature requirement for absentee ballots that requires a voter to be hospitalized or disabled due to illness. 
 As Texas pointedly concluded:
Using the COVID-19 pandemic as a justification, government officials in the defendant states . . . usurped their legislatures' authority and unconstitutionally revised their state's election statutes.They accomplished these statutory revisions through executive fiat or friendly lawsuits, thereby weakening ballot integrity. Finally, these same government officials flooded the Defendant States with millions of ballots to be sent through the mails, or placed in drop boxes, with little or no chain of custody and, at the same time, weakened the strongest security measures protecting the integrity of the vote—signature verification and witness requirements.
 What Texas correctly argued was that "non-legislative actors" amended "duly enacted" state election laws in violation of the Electors Clause. This violation resulted in "intrastate differences in the treatment of voters, with more favorable [treatment] allotted to voters . . . in areas administered by local government under Democrat control with populations with higher ratios of Democrat votes than other areas of Defendant States." When combined with the "appearance of voting irregularities . . . consistent with the unconstitutional relaxation of ballot-integrity protections," it diminished the value of the votes of the citizens of Texas and other states and may have unlawfully changed the outcome of the election. Yet the Supreme Court refused to allow Texas to file its lawsuit.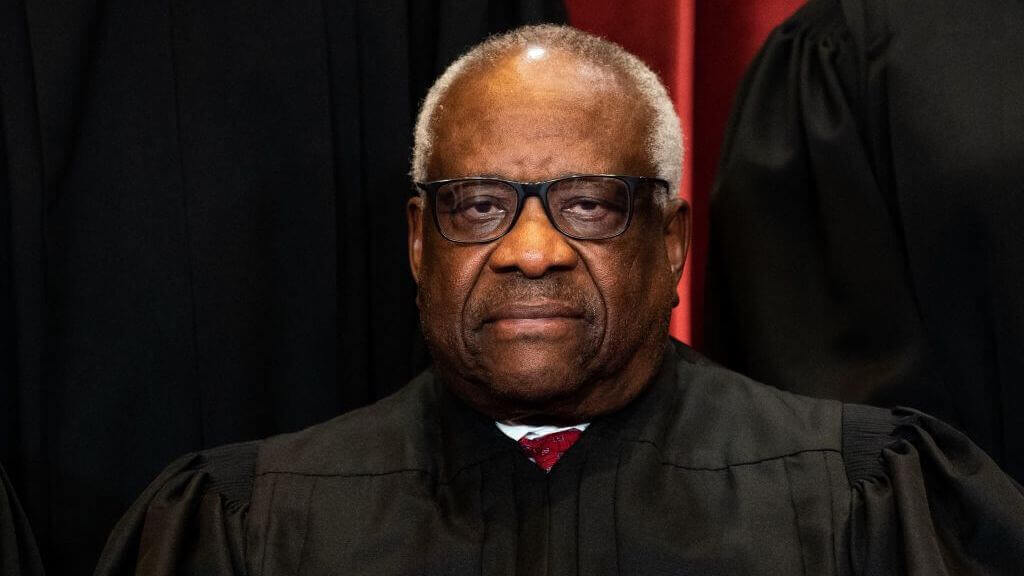 Pennsylvania Case Denied 
The one case remaining at the U.S. Supreme Court after the Texas filing was dismissed was the Pennsylvania case, which had been refiled in the court after the 2020 election. Yet on February 22, the Supreme Court rejected the appeal for the third and final time and refused to do anything to stop the unilateral changes in Pennsylvania election law made before the November 2020 election in violation of the U.S. Constitution. 
The only dissenting justice was Clarence Thomas. As he pointed out,
The Constitution gives to each state legislature authority to determine the "Manner" of federal elections. Yet both before and after the 2020 election, nonlegislative officials in various States took it upon themselves to set the rules instead. That decision to rewrite the rules [in Pennsylvania by the state supreme court] seems to have affected too few ballots to change the outcome of any federal election. But that may not be the case in the future. These cases provide us with an ideal opportunity to address just what authority nonlegislative officials have to set election rules, and to do so well before the next election cycle. The refusal to do so is inexplicable.
 One important point that Justice Thomas noted is that a change made by the Pennsylvania Supreme Court after Election Day in another case had altered an election result. The state supreme court, again without any legal authority to do so, nullified a state law requirement that a voter write the date on their mail-in ballots:
According to public reports, one candidate for a state senate seat claimed victory under what she contended was the legislative rule that dates must be included on the ballots. A federal court noted that this candidate would win by 93 votes under that rule. A second candidate claimed victory under the contrary rule announced by the Pennsylvania Supreme Court. He was seated.
It probably comes as no surprise that the candidate who was declared the winner in that Pennsylvania state senate race under the rule created by the state supreme court out of its fertile imagination was a Democrat, James Brewster. The candidate who lost but would have won under the applicable state law before the court unilaterally voided it was a Republican, Nicole Ziccarelli.
Thomas' dissent foretells a problematic future in the election realm. As he concluded, what happened in 2020 
is not a prescription for confidence. Changing the rules in the middle of the game is bad enough. Such rule changes by offi- cials who may lack authority to do so is even worse. When those changes alter election results, they can severely damage the electoral system on which our self-governance so heavily depends. If state officials have the authority they have claimed, we need to make that clear. If not, we need to put an end to this practice now before the consequences become catastrophic.
Looking Forward to More Cheating
We can expect liberals to work even harder in future elections to change the rules to make it easier to cheat and easier to manipulate election results. That is what they tried to do, with some success, in the 2020 election. We should expect them to do it through legislation, litigation, and unconstitutional, unilateral executive actions by their political allies in state government. The results may be, as Justice Thomas said, catastrophic to the integrity and security of the election process.