Despite massive public interest in the court proceedings in Kenosha, Wisconsin,  this week, Facebook has blocked search results for the name "Kyle Rittenhouse." Facebook shows zero posts when the query "Kyle Rittenhouse" is entered into the social media platform's search bar. A message appears that states that "832,000 people are talking about this," but no results show up.

An attempt to find Kyle Rittenhouse posts brings up a message informing the user that Facebook did not find any results with a prompt to make sure your spelling is correct.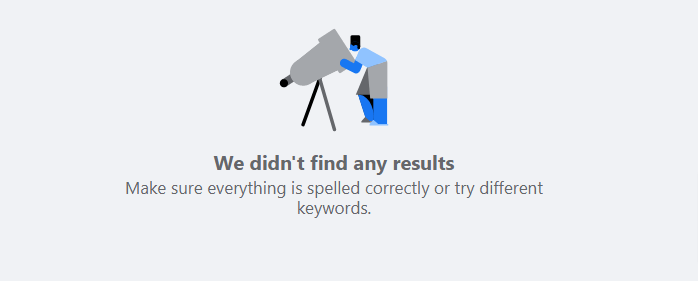 Rittenhouse, 18, is currently on trial for shooting three people in Kenosha, Wisconsin,  killing two of them outright during a riot in August 2020. He is charged with two counts of homicide, one count of attempted homicide, recklessly endangering safety and illegal possession of a dangerous weapon by a person under 18.
When he took the stand on Wednesday, Rittenhouse said,  "I didn't do anything wrong. I defended myself."
Following the shooting in August of 2020, Facebook openly admitted that they were blocking search results for the name "Kyle Rittenhouse" because, according to the platform, he had committed a "mass murderer."
"It's not actually new," a Facebook representative told The Verge at the time. "We block searches for a ton of stuff – for instance, child exploitation content."
Facebook also immediately removed the teen's Facebook and Instagram accounts.
Day nine of the trial began with the testimony of Dr. John Black, a use of force expert. The defense team called on Black to comment on audio and video evidence from the night of the shootings.
Live coverage below: