The "conservative case" for pornography is precisely the same as the "conservative case" for transgenderism or the "conservative case" for crack cocaine. It's nonsense. A lame joke. But that hasn't stopped a host of Twitter pundits, activists, and "conservative influencers" from doing their damnedest to vindicate smut and its peddlers. Such is the state of the "conservative" movement and "conservative" "thinking." 
Forgive the sneer quotes, but how else is a sane person supposed to respond to the online conservative simping for Brandi Love?
If you don't know who she is, you're about to find out. Sorry. 
Turning Point USA hosted a student conference in Tampa, Florida this past weekend. Love, a 48-year-old porn actress (real name: Tracey Lynn Livermore) and author of Getting Wild Sex from Your Conservative Woman (out of print for some reason) purchased VIP tickets for the event. When some attendees began to complain in person and online, TPUSA revoked her passes and asked her and her husband to leave. Good for Charlie Kirk for correcting an error and making clear that pornography has no place in the conservative movement (such as it is). 
Kirk and TPUSA are more than capable of defending themselves and have explained why they revoked her credentials and refunded her money. I'm more interested in how the row exposes, once again, the intellectual confusion that reigns on the Right. It has highlighted and underscored, among other things, how many self-styled conservatives mistake libertarian positions for conservative ones.  
Including some people who probably should know better.
"I'm disappointed that @TPUSA kicked out @brandi_love for no reason whatsoever," tweeted The Federalist editor-in-chief Ben Domenech, who has published some of Livermore's commentaries. "She's a Florida [in fact, North Carolina] conservative [eh, sort of] businesswoman who loves America. The right has an opportunity to be the big tent party. Don't be a bunch of prudes." 
This isn't about prudery. Pornography is a uniquely malevolent business that damages and exploits men and women. It debases sex and ruins relationships. 
But I'll come back to that.
Domenech knows this—or at least he seemed to know it in 2019. But either he did not see or else refused to consider a viable political or legal solution. Referring to the trouble with regulating pornography within the current legal landscape, he tweeted, "This is another example where social conservatives should work to reestablish cultural stigmas, which are far more powerful and enduring than government regulation."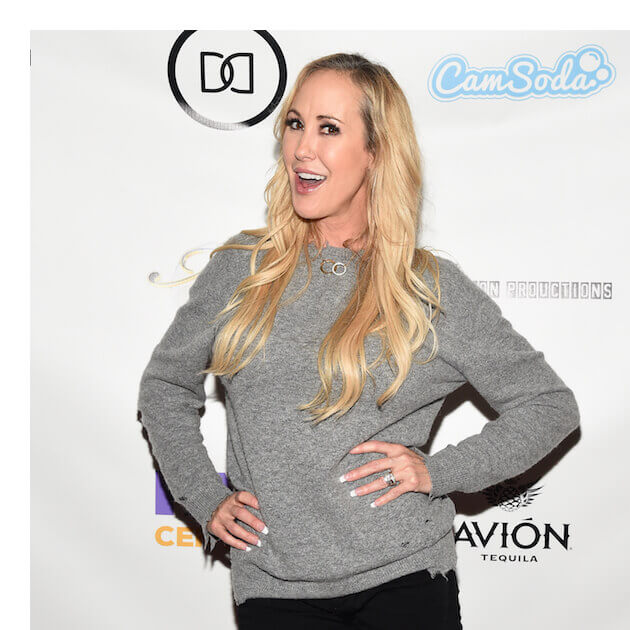 That's a perfectly comprehensible libertarian assertion. In the simplest terms, regulating or banning porn would require more government. More government is bad. Therefore, regulating or banning porn is bad. 
As I say, perfectly comprehensible point of view. But mistaken.
Domenech also contended, "you're not going to ban porn online. So good luck storming that castle."  
Right. And wrong. It's a political question. I'll come back to that, too.
Sam Janney, a witty editor at Twitchy whose Twitter handle is PolitiBunny, unfortunately only added to the confusion over the weekend. "Porn stars," she tweeted, "are some of the most libertarian/conservative people out there because they do not want the government controlling their jobs, let alone their lives."  
Porn stars are plenty libertarian, which is why they often show up at Reason Foundation events. But they aren't "conservative." It isn't all about low taxes and deregulation. It's about upholding and maintaining civilization—something that pornography undermines.
Given Janney's plural construction, perhaps she was thinking not just of Livermore, but also of Melinda Smith, a.k.a. Mercedes Carrera, another porn actress who earned plaudits from "conservatives" a few years ago for her support of Gamergate and for her outspoken criticism of puritanical feminists online. Smith also ran a nonprofit called The Porn Charity that live-streamed sex shows and sold used underwear to raise money for, of all things, STEM scholarships. 
Smith and her husband, a porn producer (of course), remain locked up in a San Bernardino County jail awaiting trial on multiple counts of sexually abusing a girl under the age of 10. (In fairness, the accused are presumed innocent until proven guilty in a court of law. Ahem.)
No matter. The defenses of Brandi Love/Tracey Livermore are not "conservative" claims. They are libertarian assertions, which lead to all sorts of errors. Among them: the misbegotten idea that "individual choice" should trump everything else; that the essence of "conservatism" (or whatever you want to call it—license, really) is maximum liberty with few, if any, restraints; that the demands of the "free market" should be the final arbiter of any social question or moral conundrum. 
Livermore herself articulated these errors remarkably well in a commentary last year for Newsweek:
I see [the growth of online porn] as a positive. I see it as capitalism—the free market working perfectly. It is a legal product experiencing a growth trend wherein both consumer and producer benefit; isn't that what liberty is?

I can appreciate the moral position some people take, even though I disagree. But to make a moral judgment and completely bypass the principles of the free market and freedom seems mistaken.
Livermore, a self-described "constitutional conservative," also asserts the argument for banning pornography is really "an assault on the Constitution's Bill of Rights." The 20th century's version of the Bill of Rights, certainly. She is surely right about that. But Livermore knows nothing about the founders' Constitution. Those guys weren't latter-day libertarians. "Brandi Love" would likely be appalled to learn what George Washington and John Adams would have thought of her profession. Or Thomas Jefferson (that naughty dog) for that matter. Or how various state legislatures as recently as 30 years ago would have regarded her primary "business." She would have encountered a spot of bother building her real estate business after her convictions for public indecency, obscenity, and sodomy, among other crimes. 
Happily, she is an attractive 21st-century girl!
The present dispute, which appears to be such a tempest in a teapot, in reality exposes the inadequacy of the term "conservative." It is one of many reasons the editors of this journal are ambivalent-bordering-on-hostile to the word. As ever, the question comes down to what exactly "conservatives" are trying to conserve. A popular culture that is akin to an open sewer? An exploitative industry that is barely one step away (if that) from prostitution? No thanks. 
The pseudonymous Baldaccio d'Anghiari made the point beautifully, if ironically. "Brandi Love is in fact a conservative," he tweeted Sunday. "Her job is to conserve the sexual revolution from any insurgent opposition on the Right. It's not viable to argue who is truly conservative but rather who is patriotic. The patriotic thing is to revive sexual mores that protect men and women."
Correct. 
This should go without saying, but we live in exceptionally stupid times, so here we go: To be anti-porn is not the same as being anti-sex. Most healthy people like sex. A great many religious people enjoy sex. And, by the looks of the sizes of their families, young, traditional Catholics really like sex. Sex, at its best, is about profound human connection and part of living a good life. Human beings are sexual creatures, but we are also meant to be sexual in a way that is worthy of our human, rational nature.  
Porn is different. Porn is a weird simulacrum of human sexuality. A distortion. A corruption. If you want to make the case that porn is something decent, you can take it elsewhere. Seriously. Enough with your decadence and the degradation it inflicts on Americans.
Pascal-Emmanuel Gobry made an exhaustive case against porn for American Greatness in 2019. But let me recapitulate here in a few sentences. 
Porn breaks the brain. Porn literally rewires neural pathways. Porn hurts men and women and destroys lives. Porn is evil.
Porn is also a great, big, horrible business. In 2001, Forbes estimated the industry grossed around $4 billion. By 2006, ABC News reported that porn had "grown into a $10 billion business—bigger than the NFL, the NBA, and Major League Baseball combined." As of 2020, revenue estimates ranged anywhere from $35 billion to $97 billion worldwide—one of the few "entertainment" sectors that flourished during the COVID-19 lockdowns. (By comparison, global cinema revenues in 2020 were $15.5 billion, down from $45.1 billion the year prior.)
Porn is fundamentally rotten—for the person and for society. It is no accident that among the most popular of pornographic genres is "fauxcest"—fake incest. In fact, this is one of the niches for which the "conservative" Brandi Love is best known. That and cuckoldry. This raises some obvious questions about why this 48-year-old woman was attending a conference for high school and college students.
So porn is only superficially about human sexuality. Porn depicts the sexual act but in the tawdriest of ways. Porn is about masturbation, solipsism, and degradation.
But what you're suggesting is censorship . . . 
Yes. Quite right. Human beings—some of them, anyway—are capable of making distinctions. There is no inconsistency in opposing, for example, monopoly tech companies that censor disfavored political speech and also favoring controls on graphic obscenity. The one is not the other.  
But the Supreme Court has said . . . 
And? The Supreme Court has said a lot of stupid things. Cases are made to be overturned. Like Dred Scott and Plessy, right? Right? So let's overturn Butler v. Michigan. Let's overturn Miller v. California. Let's overturn Reno v. ACLU. Let's figure out how to reinstate the Child Pornography Protection Act. Let's exercise "community standards" to regulate and take down online porn sites. For starters.  
Fact is, regulating or banning pornography is essentially a political problem. We need to approach it that way first and foremost.
But porn has been around for thousands of years. You can never eradicate it completely . . . 
Correct. So what? A society that values the dignity of its men, women, and children can raise legal and social barriers that make pornography difficult to produce, distribute, and obtain. That isn't to say—contra Domenech and other libertarians—that this will or even should necessarily lead to random raids of private homes and a Big Brother state. But as it is now, any pornographic material catering to any taste or fetish is merely a click or two away. It shouldn't be nearly so easy. Let's begin there. 
But Trump and Stormy Daniels and grab 'em by the . . . 
Hush. Read (or re-read) this.
But if we exclude the conservative porn stars, we're going to lose Middle America . . . 
If Middle America is now somehow synonymous with "stepmom porn," then we've already lost. 
A free society is—or ought to be—flexible. A society is not free if its people are slaves to their passions and vices. A free society cannot thrive without robust political speech. A free society can easily survive and thrive without pornography. That's the point. You aren't required to like it. But you might be required to accept it.