Facebook users are expressing shock and dismay after being spammed with messages touting a support group for people concerned about "extremists."
"Are you concerned that someone you know is becoming an extremist?" the message begins. "We care about preventing extremism on Facebook. Others in your situation have received confidential support," the message continues.
The Facebook message goes on to suggest that "you can help" by joining their support group. "Hear stories and get help from people who have escaped violent extremist groups," the message concludes.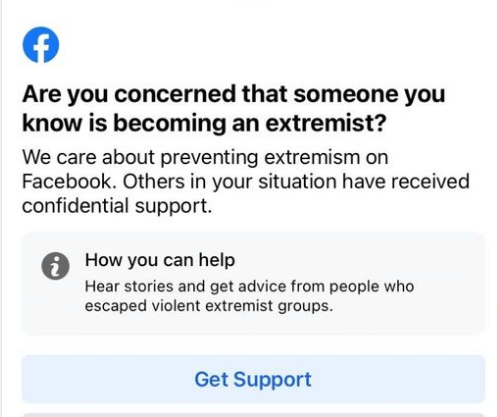 Another message users are seeing warns that they have been exposed to "harmful extremist content."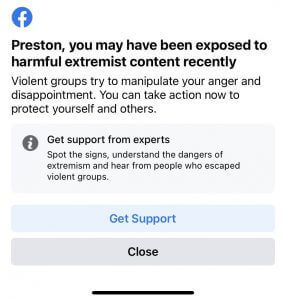 "This has now popped up on my feed this morning twice," Facebook user Kate Stokes complained.  "Seriously, Facebook? This kind of nanny state behavior is enough to make even me an extremist. Bad form."
Stokes is a mainstream conservative who is not known for posting "extreme" content or views online.  However, under the guise of "preventing domestic terrorism," the word "extremist" under the Biden Regime has increasingly come to mean someone on the political right.
Conservative journalist Kira Davis shared the disconcerting message on Twitter.
Davis said that a friend had it pop up on his Facebook twice, and he was very "disturbed" by it.
Hey has anyone had this message pop up
on their FB? My friend (who is not an ideologue but hosts lots of competing chatter) got this message twice. He's very disturbed. pic.twitter.com/LjCMjCvZtS

— Kira (@RealKiraDavis) July 1, 2021
Many commenters on Facebook and Twitter said that they had also seen the message pop up on their Facebook timelines.
This just popped up on my Facebook feed… pic.twitter.com/VjbiVeg5Pi

— Michael Foster (@thisisfoster) July 1, 2021
Michael Foster, the pastor of East River Church in Batavia, Ohio, said on Twitter that he clicked on the "support" link and was brought to a Facebook "help center" that explained how violent groups use "very persuasive" arguments to gain followers.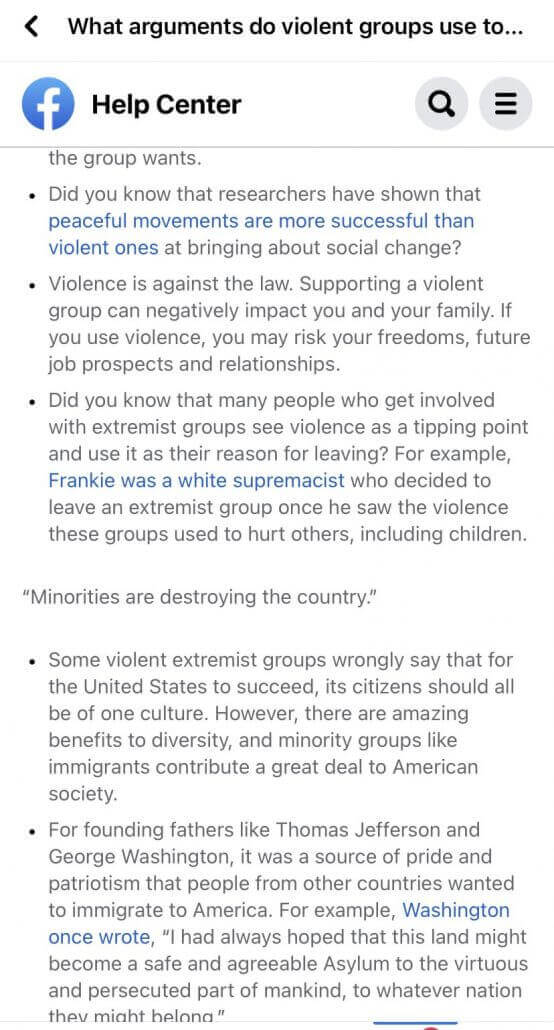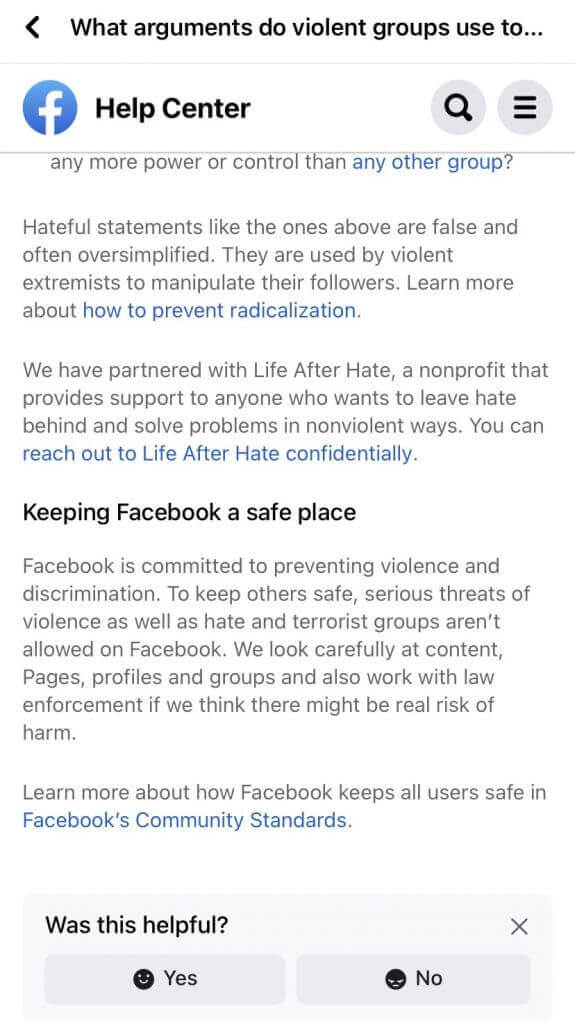 The pastor's church Facebook page posts religious memes, church events, and Sunday hymns. His personal account, where the message appeared, also posts conservative and church-related content. Foster told American Greatness that he has no idea what triggered the message.
The Life After Hate non-profit support group mentioned above was started in 2011 allegedly by "a group of former violent extremists. "Today, far-right extremism and white supremacy are the greatest domestic terror threats facing the United States," the group asserts.
Another Facebook user who clicked on the "Get Support" link was asked to "say more" about the extremism he was witnessing. The individual "expressed concern" about what he called Facebook's "Communist and Fascist policies."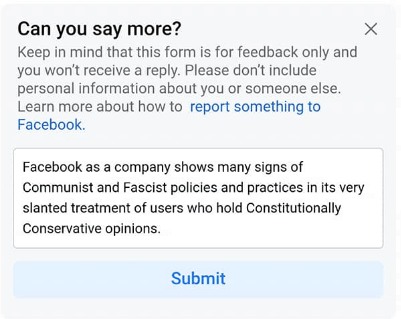 Also on July 1, a private support group appeared on Facebook "for those worried someone they know is becoming an extremist." The group currently has 34 members, five of whom are admins.