A war is being waged over a woman right now.
No, she is not Helen of Troy, although she has shared her beauty secrets with Glamour magazine.
This is a war over American history, and whether this woman's version of it should grant her tenure as she assumes the Knight Chair in Race and Investigative Journalism at UNC-Chapel Hill's Hussman School of Journalism and Media.
War Over Tenure for Hannah-Jones
The woman is Nikole Hannah-Jones, and historians (and lawyers) have lined up behind her, making what appears to be a formidable front against the initial platoon that had attacked her fanciful version of history, which claims that the birth of our country happened not in 1776 but sometime in August 1619 when "enslaved" Africans came to these shores "kidnapped" from their homes and "farms" in Africa. From their degraded positions of enslavement and peonage they then began the long struggle of leading a bunch of racists toward "democracy." The exact date had been "lost to history." But August 20, 1619, would be designated as the true founding of our country, said Nikole Hannah-Jones. On her Twitter home page she had, for over a year, displayed "1776" boldly crossed out and replaced triumphantly with "1619."
Hannah-Jones, who presents herself as the reincarnation of the brave 19th-century anti-lynching journalist Ida B. Wells, using as her Twitter handle, "@nytmag covering race from 1619-present//Slanderous & nasty-minded mulattress//co-founder idabwellsociety.org//smart and thuggish//Aries//1619Project," sits, queenlike, perhaps wearing her pendant with "Black girl magic" like a talisman, grateful to her minions soldiering on for her from history departments and elsewhere.
On the perimeter is alarm, as evidenced by the proceedings of the June 2 UNC-Chapel Hill Safety Commission meeting dedicated to "response protocol" for "the racial and political trauma" that would fall out from tenure denial. BT Parker, a graduate student in the School of Medicine and the Gillings School of Global Public Health, recommended that the school adopt a protocol that included "acknowledging that an event has occurred, providing flexibility with assignments and attendance, [and] reaching out to students who are most affected. . . ." 
This followed a rally before the board of trustees meeting and an open letter signed by 50 faculty members of the Hussman School of Journalism and Media, and nearly 500 faculty and students from various other departments, from history to English to biochemistry, and the Highway Safety Research Center, claiming they were "stunned at the failure to award tenure to Nikole Hannah-Jones, a Pulitzer Prize, Peabody, and MacArthur Foundation 'Genius Grant' winner and UNC-Chapel Hill 2019 Distinguished Alumna recently inducted into the North Carolina Media and Journalism Hall of Fame." Besides, the university's Board of Trustees the previous year had unanimously endorsed the strategic plan, "Carolina Next: Innovations for Public Good," which calls for "prioritiz[ing] diversity, equity, and inclusion in teaching, research and service, and in hiring, evaluation, retention, and promotion of under-represented faculty and staff." The letter "demand[ed] explanations from the university's leadership at all levels," charging that the "national politicization of universities, journalism, and the social sciences undermines the integrity of and academic freedom within the whole University of North Carolina system." Hannah-Jones, they claimed, "does necessary and transformative work on America's racial history."
Rallying Support
Support troops have come from other campuses. "More than 200 academics, journalists, sports luminaries and other cultural figures" signed a letter of "solidarity" that accused trustees of being part of a "growing wave of repression" that includes legislation against using the "1619 Project" in schools, work that encourages "frank and rigorous conversation about our history in the classroom." Fellow New York Times employee, media reporter Katie Robertson explained that Hannah-Jones's "landmark" "1619 Project" explores "America's deep roots in enslavement." She carefully noted that the trustees "are overseen by the university system's board of governors, which is appointed by the Republican-controlled legislature." She also quoted Jake Silverstein, the New York Times Magazine editor, who in his introductory notes to the "1619 Project" claimed that it "sprang" from the "mind" of Hannah-Jones. Said the editor to Robertson, "That so many distinguished historians have signed this letter is yet further testament to the impact [Hannah-Jones] has had in sparking an important conversation about American history." In fact, her work was "in the best tradition of New York Times reporters who have deepened our understanding of the world. . . ." (presumably like Walter Duranty and Herbert Matthews).
Hannah-Jones had been demoralized only briefly after learning that she might not receive tenure in her new position. The UNC annual salary of $180,000 would be guaranteed for only five years. The additional salary from the New York Times (where she will remain employed) and regular speaking gigs for $25,000 a pop did not seem to be enough.
From the depths of despair, she rallied herself to tweet on May 19, "I've been staying off here today, but just know that I see you all and I am grateful." She managed to pick herself up again the following day to tweet out, "I have been overwhelmed by all the support you all have shown me. It has truly fortified my spirit and my resolve. You all know that I will be OK. But this fight is bigger than me, and I will try my best not to let you down." Responses laced with hearts, thumbs up, and Black Power fists flooded in.
She seemed fortified by the "We Stand in Solidarity" letter, tweeting on May 26, 2021, "This fight is not about me," and retweeting a post about UNC alumni who supported her, one that called the ban "censorship," a post about the fact that out of 622 tenured professors at UNC only "eight were Black women," and one about similar statistics at "NC State." On May 28, she retweeted another post about the paucity of tenured black women, repeating, "Like I said: It's bigger than me."
Denying Objectivity, Contributing to the Narrative
This historians' war over Nikole Hannah-Jones has been going on since the special issue of the New York Times Magazine devoted to "reframing" our entire history hit doorstops and inboxes of liberal subscribers—who are always eager for a rewriting of American history, as long as it confirms their own virtuous progressiveness over and against their benighted forebears. In this righteous cause to get more tenured black women on campuses and protect them from attacks under the "dominion of the right," even Sean Wilentz has come to the aid of the damsel, calling denial of tenure a "travesty."
But before "the Right" began taking action against the imposition of this questionable history into classrooms, Wilentz had joined Victoria Bynum, James McPherson, James Oakes, and Gordon Wood, in a letter objecting to distortions of "verifiable fact," such as on "the American Revolution, pivotal to any account of our history." He and the other signatories charged that the "1619 Project" asserted "that the founders declared the colonies' independence of Britain 'in order to ensure slavery would continue.'" Editor Jake Silverstein responded with a letter that in a masterful display of obfuscation sidestepped their objections and then quietly changed the text online to read "some" of the founders.
Hannah-Jones remained above the fray, but did conform her tweets to the magazine's stealth edits. On November 30, 2019, she tweeted, "The 1619 Project explicitly denies objectivity. We state in the intro that this was a reframing of history and sought to center black contributions in the narrative. This has been my problem with this so-called criticism. People engage critiques but not actual project." She used Wilentz's January 2021 essay in the New Republic to lecture on "how historiography works." On July 27, 2020, she tweeted, "I've always said the 1619 Project is not a history. It is a work of journalism that explicitly seeks to challenge the national narrative and, therefore, the national memory." 
Yet on June 5 of this year, she disputed former Vice President Mike Pence's contention that America is "not a racist nation," by asking why he was trying "so hard to prevent the teaching of historical fact?"
When Gordon Wood dared write a review for the Wall Street Journal of American Republics by "Solidarity" letter signatory Alan Taylor, Hannah-Jones tweeted her disapproval—not on any disagreement with Wood on point of fact but because, in her opinion, Wood had attacked Taylor for "not liking Jefferson enough, not being balanced enough about U.S. slavery and not offsetting this history with an exhilaration [sic] for the flawed democracy."
Her fans saw the takedown as similar to Howard Zinn-acolyte Matt Damon's in Good Will Hunting. In the movie, the 20-year-old genius (a janitor) wins a debate with a Harvard graduate student, with a smackdown that accused him of "regurgitating Gordon Wood about . . . the pre-revolutionary utopia and the capital-forming effects of military mobilization." For Hannah-Jones, Wood failed to conform to her view that Jefferson and the founders were simply "enslavers," running "forced labor camps" (in Jefferson's case known as Monticello) as she put it in her magnum opus.
And who is this Gordon Wood, anyway?
Who, after all, is he next to the winner of the Pulitzer Prize for commentary, inductee into the American Academy of Arts and Sciences, creative consultant for films by Oprah, winner of honorary degrees, speaker on campuses, educators' and librarians' events, commentator on MSNBC, CNN, and as the UNC letter of support stated, "Peabody, and MacArthur Foundation 'Genius Grant' winner and UNC-Chapel Hill 2019 Distinguished Alumna recently inducted into the North Carolina Media and Journalism Hall of Fame"?
The "dean of 18th century American historians" did not have a reframing of American history just "spring" from his "mind." No, he had to go to archives and pore over old documents, read countless books, grade mountains of student papers, oversee dissertations, sit on panels with his peers, consider their comments on his writing and in turn carefully scrutinize theirs—all very time-consuming work, which the veritable genius can bypass. Hannah-Jones, after all, is the woman, "from whose mind the 1619 Project sprang," as the introductory remarks stated. She has admitted that she has been bouncing around the idea of rewriting history (or "narrative") since she was introduced to the works of the great historian Lerone Bennett by a high school teacher. No doubt, Wood's own Pulitzer Prize, Bancroft Prize, and National Humanities Medal (given by President Obama) should be revoked.
She is "owed" to take the phrase from her essay arguing for reparations in the New York Times Magazine in June 2020. It's all a "Conservative Disinformation Campaign," as she titled her retweet of a Slate Magazine article.
The Real Disinformation Campaign
But where is the "disinformation campaign" really coming from? John Hood writes that the offer of tenure to Hannah-Jones was not revoked because it had never been offered in the first place. Michael Goodwin reveals that it was because of the objections of Walter Hussman, Jr., the benefactor of the journalism chair, and publisher of the Arkansas Democrat-Gazette and CEO of a family media firm, in a series of emails to the trustees that led them to decide to not offer her tenure. Hussman said the Project failed to live up to journalistic standards of truthfulness and objectivity. The trustees, unlike her beauty magazine fans, gave no credence to "black girl magic" and good taste in skin moisturizers.
As Hood charges, Hannah-Jones's behavior has been unprofessional with stealth edits and smearing of her critics. Indeed, she ignored historian Leslie M. Harris, who had argued "vigorously" with the Times fact-checker about Hannah-Jones' claims. But in response to Hussman's objections, Hannah-Jones copied a part of a critical article that read, "Hussman is a 74-year-old white man whose family has for generations owned and operated newspapers, magazines and television stations in the South. Hannah-Jones is a 45-year-old Black woman who worked her way from smaller daily newspapers to the New York Times, winning every major award in journalism in a two-decade writing career in which her work has examined the fraught issue of race in America."
Disappointingly, Harris signed on to the letter of "solidarity" in support of Hannah-Jones. 
Indeed, the "distinguished historians" who signed the letter form a rogues' gallery of credentialed but compromised historians. Some of them have written history books as dishonest as that written by Hannah-Jones.
Glenda Elizabeth Gilmore, White Savior Communist
The coauthor of the letter along with Hannah-Jones friend Ta-Nehisi Coates (also a "race" writer and advocate for reparations, who in times of stress has advised Hannah-Jones on self-care while she labors in the vineyards of race journalism) is Glenda Elizabeth Gilmore, "Peter V. & C. Vann Woodward Professor of History Emerita, Yale University."
Gilmore, unlike Coates, is white.
In fact, she is a white savior, but of the communist flavor, so it's okay. Gilmore's magnum opus, Defying Dixie: The Radical Roots of Civil Rights, 1919-1950,  won plaudits from the American Library Association and the Washington Post.
Gilmore is a native Southerner and someone who, as a young child in the 1950s, saw through the injustice of Dixie. And thus she was able to recognize how the Communist Party USA broke the path for the Civil Rights Movement. Part of the work involved some necessary sacrifices in the gulags. In Gilmore's estimation, it was a small price to pay for social justice.
Indeed, in her introduction to Defying Dixie, Gilmore positions herself as precociously woke. She describes memories of drives from her home in Greensboro, North Carolina, to Myrtle Beach, as an eight-year-old and passing billboards for impeaching Earl Warren, withdrawing the U.S. from the United Nations, and announcing the presence of the Ku Klux Klan. She recalls visiting a mansion where a Communist, Junius Scales, a "rich golden-haired boy," lived, but who for his efforts had to leave his home and go to prison.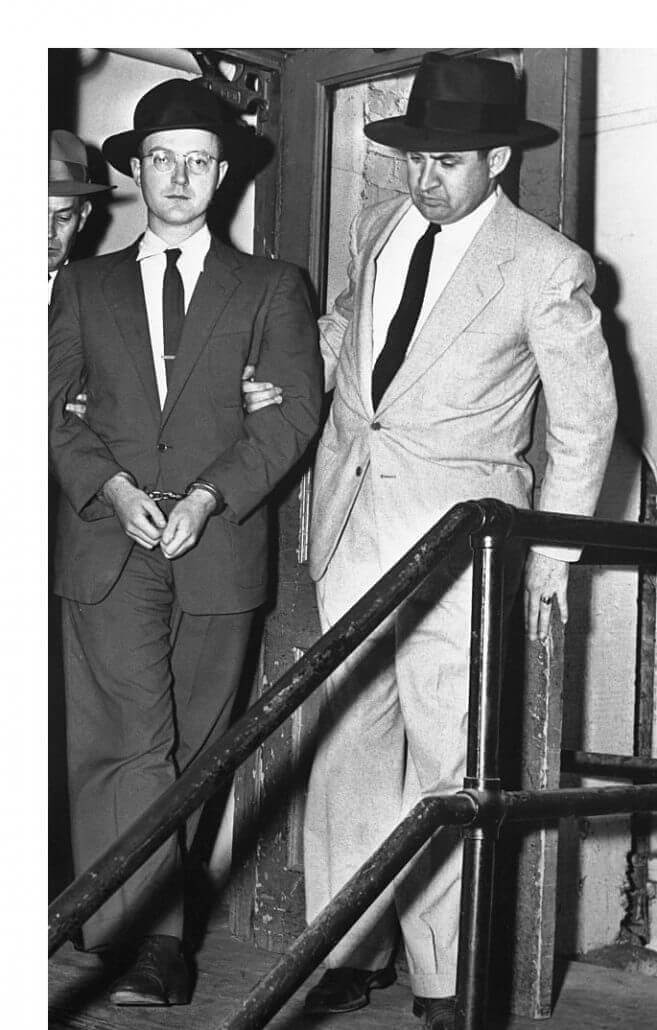 "Years later I came to know Junius Scales," she writes. "A sweet, gentle man, he joined the Communist Party in 1939 because it was only among Communists that he found nonracist people who cared about the poor." Indeed, she contends, "In the 1920s and early 1930s the Communists alone argued for complete equality between the races. Their racial ideal became America's ideal." 
Gilmore's evidence comes from Communist and pro-Communist sources, which are as lily-white as any Citizens' Council. It should not be surprising that warnings from black clergymen, members of the NAACP, and conservative columnist George Schuyler never figure in Gilmore's account.
Gilmore, like many other Southerners of that generation, blasted through the "red scare" to overcome her own indoctrination in Southern ways. "I rose and stood for 'Dixie' until I was twenty years old, when I finally made the connection between my mythical country and racial oppression," she confesses.
She goes beyond the typical accusations against Southerners who worried about the communist underpinning of groups like the Student Nonviolent Coordinating Committee and funding of the SCLC by Stanley Levison ("former" CPUSA member). In a manner that would have made Stalin proud, she claims the Communists led the way for the civil rights movement.
The Communists, she writes, "promoted and practiced racial equality and considered the South crucial to their success in elevating labor and overthrowing the capitalist system" and then were "joined in the late 1930s by a radical Left to form a southern Popular Front that sought to overturn Jim Crow, elevate the working class, and promote civil rights and civil liberties."
The sources of "social change" came from those who "defied Dixie." This was "the first civil rights movement" and what she says black people really wanted, i.e., not just the end of segregation and discrimination, but "social justice in broader terms." But Gilmore never consults black voting patterns and polls that clearly show that the vast majority of blacks rightly suspected the Communists of ulterior motives. What the majority of blacks really wanted was a fair shot at the American Dream.
Gilmore ignores such groups as the Association of Southern Women for the Prevention of Lynching (in operation from 1930 to 1942), a group sponsored by the Commission on Interracial Cooperation. The Commission on Interracial Cooperation, made up of middle-class blacks and whites, in her opinion was ineffective because of its gradualist approach.
Dismissed, too, are the NAACP and the black ministers' group in the case of the Scottsboro Boys, nine young African Americans ranging in age from 13 to 20 accused of raping two young white women on a freight train on March 25, 1931. Even W.E.B. Du Bois, a self-described socialist, who would later famously join the CPUSA, attacked the Communist methods (such as rioting in the manner of BLM and Antifa, and sending threatening telegrams to the judge) that endangered the lives of the young men. The case went to the Supreme Court, with the last defendant freed in 1950. Gilmore credits the legal arm of the Communist Party USA with their release.
Using records from the CPUSA, its propaganda organs, and writings of communist sympathizers, Gilmore fails to mention that the Communists deliberately forced the NAACP out in order to prolong the defendants' incarceration through legal tactics. And when they finally did seek to have the Scottsboro Boys freed, the NAACP, in spite of being smeared and abused, gave critical legal assistance. Gilmore ignores the multitude of black critics of Communist efforts. She cites the Daily Worker, but not the Pittsburgh Courier, where the most widely read black columnist of his time, George Schuyler, carried on a relentless campaign. When she does discuss black men who do not share her political views, such as NAACP Executive Secretary Walter White, she does so perfunctorily and dismissively.
Gilmore Whitewashes Black Communist History
In her white communist version of black history, Gilmore (like Howard Zinn and other pro-communist historians) lauds the case of Angelo Herndon, who was taken in by the party, and described by Schuyler as someone who fell for the same lure he had resisted with a laugh, when "A Greenwich Village Communist woman" had asked him "to go down there [Atlanta] for [the] purpose" of agitating and organizing "workers." He added with his characteristic sarcasm, "So they got Herndon; he carried out his Red assignment, and he was promptly nabbed, jugged, tried and sentenced to the Georgia chain gang; then released on bail. Soon the Communists were parading him around the country at mass meetings that proved very lucrative."
Of course, one cannot expect a Yale historian to read the autobiography of a black man like Schuyler who had had direct experience with the Communists—especially if it is titled Black and Conservative. Nor could she be expected to find out what Herndon did after this stint. According to the New Georgia Encyclopedia, Herndon and the party had "parted ways" by the late 1940s. Herndon returned to the Midwest (he was originally from Ohio) to become a salesman—in other words, a member of the bourgeoisie.
The worst, though, is Gilmore's rendering of the slow torturous death of the "First Black Communist," Lovett Fort-Whiteman, in 1939.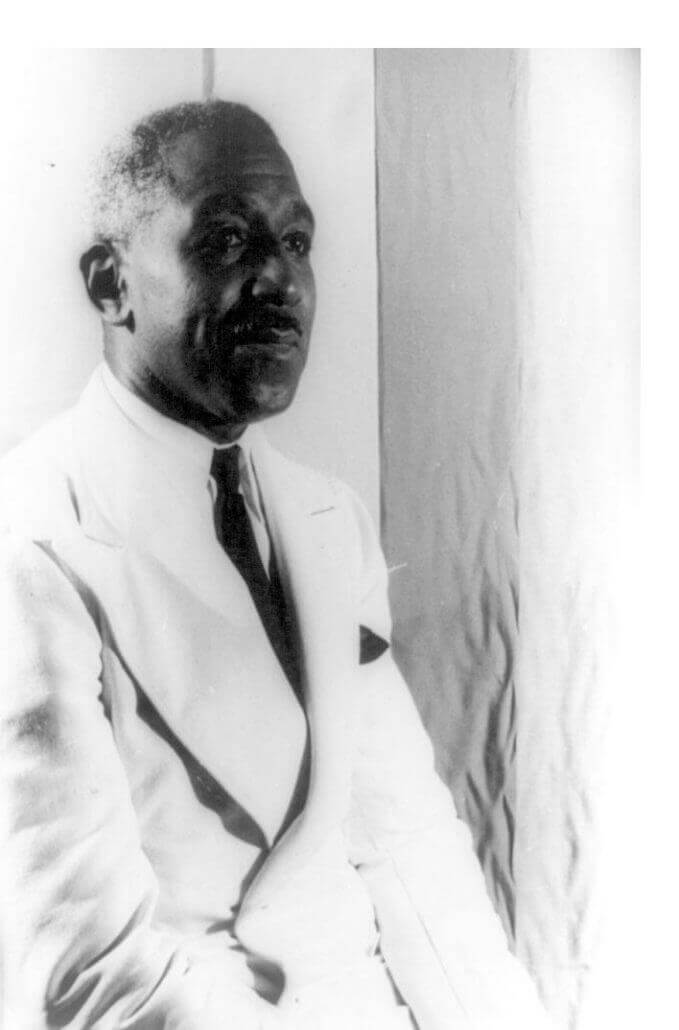 Fort-Whiteman, a former actor and drama critic for the black socialist monthly, The Messenger, was the first to attend the Kremlin school in Moscow. A March 14, 1925, article in the Afro-American announced the return of Fort-Whiteman from an eight-month stay in Soviet Russia and China, where he had worked as a university lecturer and correspondent for the government organ, Izvestia. Fort-Whiteman was quoted as praising the Soviet Union for being free of repression, exploitation, and racism, and described the warm welcome by the workers, peasants, and those in high authority. In Turkestan, the "workers" even renamed the town of Kaufmansky, Whitemansky!
Black newspapers mostly presented Fort Whiteman as an advocate for black advancement. For example, the April 15, 1925, New York Amsterdam News article described a conference Fort-Whiteman organized as a meeting of black and white representatives from a variety of labor organizations to deliberate on "outstanding social evil[s]" related to race.
Schuyler, however, saw through the charade. He knew Fort-Whiteman was recruiting for the Communists and commented in his October 10, 1925, column, "The latest joke to come out of Chicago is the statement by Mr. Lovett Fort Whiteman, head of the Negro Labor Congress, that the 'Reds do not control the movement.' Of course they don't; they only furnished the money to make the movement possible!"
But in 1932 true believer Fort-Whiteman moved to Russia. He was described by two other black men who were also living in the Soviet Union in the 1930s, the journalist Homer Smith (Black Man in Red Russia,1964) and the machinist-engineer Robert Robinson (Black on Red: My 44 Years Inside the Soviet Union, 1988), as one of the most dogmatic promoters of the Soviet line.
As so often happened with the Communists, however, decisions were made from above to shift strategies and alliances.
In August 1935, Fort-Whiteman was holding forth at the Foreign Workers Club in Moscow where the Seventh Comintern Congress was being held. He was complaining about a collection of short stories by Langston Hughes, The Ways of White Folks, which Hughes had begun to write during his sojourn in the Soviet Union. Hughes, who is known as the "poet laureate of the Harlem Renaissance" in 1932 had traveled to the Soviet Union with a cast of about 20 African American "actors" to make an anti-American propaganda film, titled "Black and White," which was scotched when the Soviets decided to seek diplomatic recognition from the United States because they needed money. Though many of the "actors" went home upset, Hughes decided to take up the offer to live and travel throughout the Soviet Union and "report" for Izvestia and write poetry for New Masses.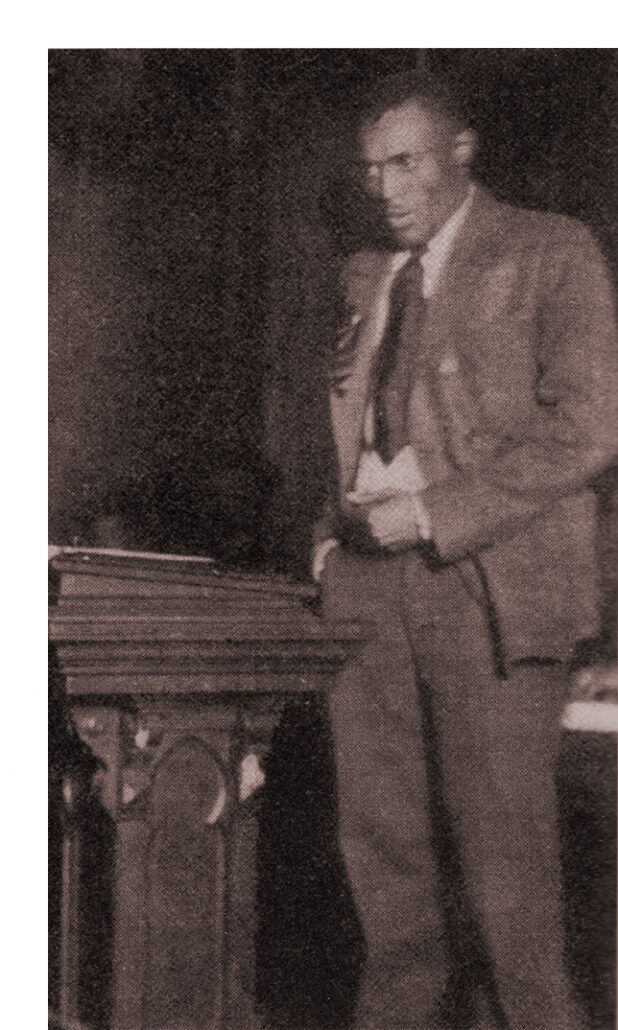 For Fort-Whiteman, Hughes had not been sufficiently revolutionary or anti-bourgeois, and he said so in his barroom literary critique. But Soviet policy had changed to the Popular Front, or an alignment with reformists, such as President Franklin Roosevelt, who just the day before was considered a "social fascist."
William Patterson, a black leader in the Communist Party, overheard Fort-Whiteman and deemed his critique "anti-revolutionary." Like a good Communist, he reported Fort-Whiteman to his comrades. (Fort-Whiteman had also made the mistake of asking to return to the United States in 1933.)
White Communist leaders Earl Browder, William Schneiderman, and Sam Darcy consulted and decided to leave the fate of Fort-Whiteman in the hands of his black comrades, whose loyalty to the party overrode any feelings of black solidarity.
For his "counterrevolutionary" talk, Fort-Whiteman was banished from Moscow, sent first to "Alma-Ata, a beautiful small town in southeast Kazakhstan in mountainous Central Asia" (as Gilmore describes it) where he taught school and boxing.
By July 1937, as a result of the show trials, 72,000 names had been put on execution lists and quotas were given by Stalin to local officials to exile those with "anti-Soviet" attitudes. Unfortunately, Fort-Whiteman had praised Nikolai Bukharin and Karl Radek, both of whom were accused of sympathizing with Trotsky.
Fort-Whiteman was arrested and sent to the Sevvostlag Prison Labor Camp in Siberia, "the worst of the worst," as Gilmore admits. Prisoners slept in holes they dug in the tundra as they traveled working on the Kolyma Highway. Temperatures dipped to 60-below.
Suspicions about Fort-Whiteman's fate, as described by Smith and Robinson, were confirmed when Kazakhstan achieved independence and archives were opened, investigated, and discussed by Harvey Klehr, John Earl Haynes, and Kyrill M. Anderson in The Soviet World of American Communism. Their analysis of the records confirmed that Fort-Whiteman had died on January 13, 1939. The strapping boxing coach had not been able to make his work quota and received the typical punishment: decreased food rations and beatings. According to eyewitness accounts and his medical records, all his teeth had been knocked out. The official cause of death of the 44-year-old man was "[w]eakening of cardiac activity."
But Gilmore, who criticized the Commission on Interracial Cooperation for not doing enough, has no harsh words for Stalin, Fort-Whiteman's Communist comrades, or the CPUSA. In her opinion, they were the forefathers of the civil rights movement. She sees beauty in Fort-Whiteman's death and ends the chapter about him, poetically, with this paragraph:
Deep disappointments, crushing blows, starvations: It took them all to break Lovett Fort-Whiteman. Did he dream, there in a frozen hole in the tundra, of hot nights on Sweet Ellum Street back home in Dallas? Of midday classes at Tuskegee, where sweating students performed the heavy work of uplift? Of humid mornings in Yucatan spent imbibing Socialism? Of escaping J. Edgar Hoover's men in St. Louis? Or did he dream his own 'dream deferred,' of bringing the revolution to Chicago streets, equality to the South, and black liberation to the Kremlin? There in Kolyma no one mourned him, no one knew he was the first African American Communist. No one knew of his eagerness, his recklessness, his abiding faith in poor working people. In the final, perfect equality of the gulag, it mattered not a whit that he was a black man, only that he was a broken man.
Note how she implies that Fort-Whiteman was at least partially to blame because of his "recklessness." The "perfect equality of the gulag"? So was the death for a good cause (to quote Nancy Pelosi, "Thank you, George Floyd, for sacrificing your life for justice") because the southern Popular Front brought forth "nascent visions of equality, alliances with labor, and alternatives to incremental interracial cooperation"?
Is this Gilmore's idea of the praiseworthy "racial equality" she attributed to the Communists?
We do not have gulags in this county (yet) but a similar attitude is displayed by "1619 Project" creator Hannah-Jones, who expressed no concern for black men, such as retired police captain David Dorn and federal officer Patrick Underwood, who died in the riots of 2020. In the midst of the death and destruction that summer, she said that she was "proud" to have inspired the rioting with her "1619 Project."
What would Hannah-Jones think of Fort-Whiteman's death? Does she know about it? Does she know about the writing of a supporter she thanks? Does she even care or does she automatically see all criticisms of the communists as a "slur against civil rights activists" as she tweeted in November?
There are many other historians who have jumped to defend Nikole Hannah-Jones in this instance, and all of them have backgrounds and scholarship that are as suspect as that of Glenda Elizabeth Gilmore. We will review some of their "contributions" in future columns.