The White House is reportedly urging staffers in all federal agencies refer to the current administration as "the Biden-Harris Administration," a leaked email from a federal employee reveals.
"Please be sure to reference the current administration as the 'Biden-Harris Administration' in official public communications," a top White House communications official wrote.  "Biden-Harris Administration" was accented in bold.
Indeed, on the White House website, the administration is referred to as "The Biden-Harris Administration."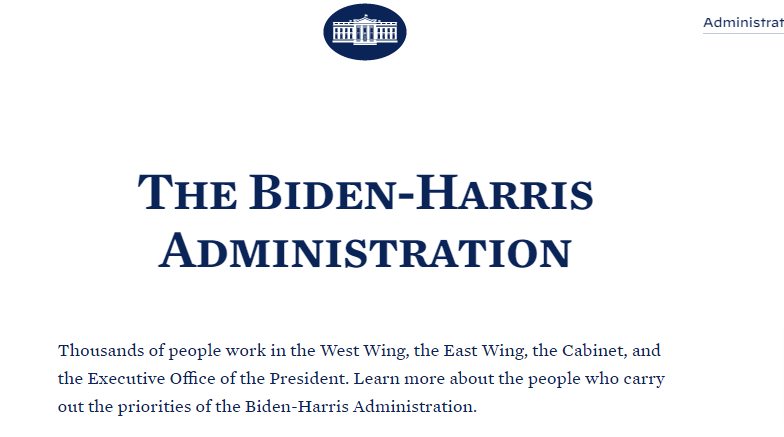 And the description for the official Twitter account for the White House account now reads, "Welcome to the Biden-Harris White House!"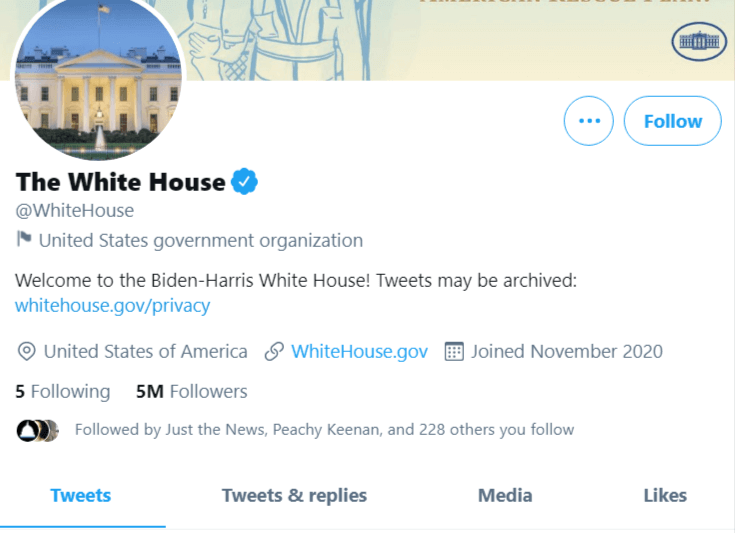 Out Spoken noted that neither of the last two White Houses elevated the vice presidency in this fashion.
 Under the Obama administration, the account description read, "Follow for the latest from President Obama and his administration."

The Trump White House account description was nearly identical, reading: "Welcome to @WhiteHouse! Follow for the latest from President @realDonaldTrump and his Administration." Likewise, the archived versions of both accounts on Twitter cite the "Obama Administration" and "Trump Administration," respectively, with no mention of the vice president.
The move suggests a not-so subtle attempt on the White House's part to deploy a communication strategy elevating Kamala Harris' role in the White House as Biden continues his mental downward spiral. After falling up the stairs to Air Force One, last week, Biden called "a lid" for the day on Monday at 1:13 in the afternoon, meaning he would have no public appearances for the rest of the day.
In another deviation from former White House protocols, Harris almost immediately started taking Head of State phone calls with world leaders upon assuming office.
Biden himself has accidentally referred to his administration as the "Harris administration," and recently called Harris "President Harris" during a speech.