Law enforcement officials have identified Ahmad al-Issa as the gunman who went on a shooting rampage at a King Soopers grocery store in Boulder, Colorado on March 22, 2021, the fifth anniversary of a deadly terrorist attack in Brussels, Belgium.
The suspect slaughtered ten shoppers who ranged in age from 20 to 65; Denny Strong, 20, Neven Stanasic, 23, Rikki Olds, 25, Tralona Bartkowiak, 49, Suzanne Fountain, 59, Teri Leiker, 51, Officer Talley, 51, Kevin Mahoney, 61, Lynn Murray, 62, and Jody Waters, 65.
Al-Issa, 21, has been charged with ten counts of first-degree murder, police said on Tuesday.
According to law enforcement officials, Al-Issa hailed from Arvada, Colorado, and has lived "most of his life in the United States."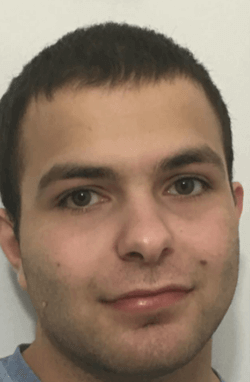 A photo from Ahmad Al Issa's Facebook page from February 2017.
The attack happened on the fifth anniversary the Brussels terrorist attack that killed 32 people when ISIS jihadists detonated bombs on a train and in an airport terminal.
"Yesterday was the 5th anniversary of the Islamist attack in Brussels which left 35 dead and 340 injured," National Pulse Editor-in-Chief Raheem Kassam noted on Twitter. "It was the 4th anniversary of the Westminster (London) attack which killed 6 and injured 49. Ahmad Al-Issa appears to have followed an ISIS-inspired pattern."
Yesterday was the 5th anniversary of the Islamist attack in Brussels which left 35 dead and 340 injured.

It was the 4th anniversary of the Westminster (London) attack which killed 6 and injured 49.

Ahmad Al-Issa appears to have followed an ISIS-inspired pattern.

— Raheem Kassam (@RaheemKassam) March 23, 2021
On Monday, the king of Belgium laid a wreath at the metro station in Brussels where the worst atrocity since World War II took place. King Philippe and Queen Mathilde held a moment of silence at the station at 9.11am, the exact time a bomb went off on March 22, 2016.
One year later, on March 22, 2017, a terrorist attack took place outside the Palace of Westminster in London, seat of the British Parliament.
The attacker, 52-year-old Briton Khalid Masood, drove a car into pedestrians on the pavement along the south side of Westminster Bridge and Bridge Street, injuring more than 50 people, four of them fatally. He then crashed the car into the perimeter fence of the palace grounds and ran into New Palace Yard, where he fatally stabbed an unarmed police officer. He was then shot by an armed police officer, and died at the scene.
Sadiq Khan, the mayor of London on Monday led tributes to those killed in the terror attack on the fourth anniversary of the atrocity.
According to the gunman's social media, he was a religious Muslim who read the Washington Post, and shared the paper's anti-Trump views. Al-Issa's Facebook page was taken down about an hour after his identity was released.
UPDATE: The Boulder shooter, Ahmad Al-Issa, who was an ISIS sympathizer was a Biden supporter, who evidently is a Democrat Muslim male who hates Trump and despised conservatives. pic.twitter.com/dr1RnLRwzt

— Cardinal Conservative (@CardinalConserv) March 23, 2021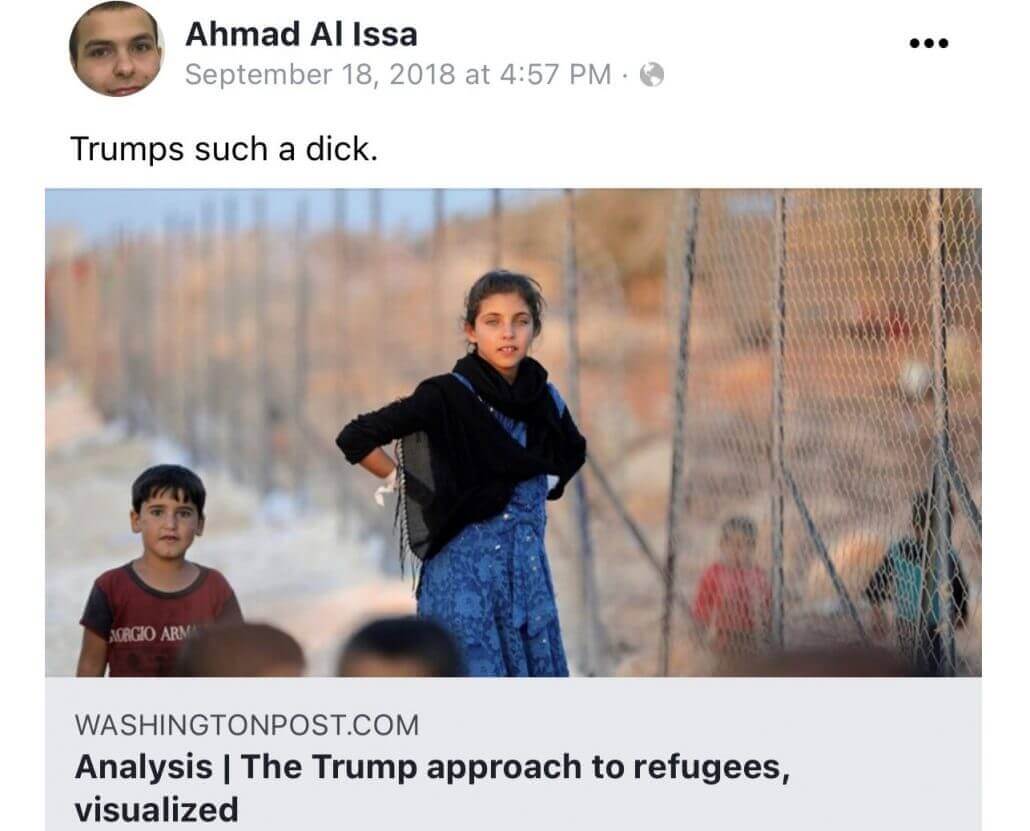 BREAKING: The suspect in the #Boulder, Colo. mass shooting where 10 were murdered has been identified as Ahmad al-Issa. He was first described as a white male. His social media, which is now deleted, show he was a religious Muslim who posted frequently about "Islamophobia." pic.twitter.com/Y6RWNK0nZ7

— Andy Ngô (@MrAndyNgo) March 23, 2021
OANN's Jack Posobiec reported on Twitter that Joe Biden has been briefed that the Colorado shooter had ISIS sympathies, according to a White House official.
Al-Issa began his onslaught inside the Boulder grocery store at about 2:30 p.m. local time. The suspect exchanged gunfire with officers, killing Talley, police said during a Tuesday morning press conference. Al-Issa, who suffered a gunshot wound to the leg in the gunfight, was taken was taken into custody at 3.28 pm., and transported to a local hospital, where he is reportedly in stable condition.
We're on @fox5dc as we monitor an active shooter situation out of Boulder, CO.

On with @LokayFOX5 now— these live pictures coming in of an arrest. pic.twitter.com/3oDnPftvQT

— Marina Marraco (@MarinaMarraco) March 22, 2021
Boulder Police Chief Maris Herold said he was armed with a patrol rifle. Authorities said they have not yet identified a motive.
"We don't have the answer for that yet," said Boulder District Attorney Michael Dougherty during the press conference, Tuesday. "The man who gunned them down will be held fully responsible," Dougherty said.
Law enforcement officials revealed at a press conference Tuesday morning that some of the victims were at the store to get their COVID-19 vaccine.
Survivors of the the mass shooting described the mayhem inside the store.
Nevin Sloan, who narrowly escaped with his wife Quinlan, said panic then set in as shoppers were forced to decide whether to stay put or make a break for the exit.

'All of a sudden we started hearing more, like 'bang, bang, bang, bang' and I sprinted over to her and just told her 'hey we need to get out of here',' he told CBS, saying they had helped others flee through an emergency exit.

Sarah Moonshadow told the Denver Post that two shots rang out just after she and her son, Nicolas Edwards, finished buying strawberries. She said she told her son to get down and then 'we just ran'.
Once they got outside, she said they saw a body in the parking lot. Edwards said police were speeding into the lot and pulled up next to the body.

'I knew we couldn't do anything for the guy,' he said. 'We had to go.'

Another witness told the paper that the gunman 'just came in and started shooting'.

Meanwhile a grandfather described the 'traumatizing' moment his son-in-law and two granddaughters hid in a closet when the gunman opened fire.

The grandfather, who identified himself as Steven, said his son-in-law was in the King Soopers pharmacy to get a Covid-19 vaccine with his granddaughters, aged 13 and 14, when the shots went off.

'There was shooting, and he saw it and got the girls down,' he told NBC. They ran and hid upstairs in a coat closet for an hour, in the coats.'
Witness to Boulder supermarket shooting tells @CBSDenver his son-in-law, daughter and grandchildren went to the pharmacy for a COVID-19 vaccine shot and the suspected shooter "shot the woman in front of them." He says they hid in a coat closet for an hour https://t.co/DPcYtUaAJD pic.twitter.com/BrsrOV2UwK

— CBS News (@CBSNews) March 22, 2021
Graphic footage emerged on social media live from the scene.
One witness filmed injured and/or deceased people inside and outside the store.
"Get 911 right here,"  the shocked man exclaims.  "We've got injured parties on the ground. We don't know. There's a shooter, active shooter somewhere. Could be in the store. He went in the store. Oh my God. Guys we've got people down in King Soopers."
DEVELOPING: Police are responding to an active shooter at a supermarket in #Boulder, Colorado. Graphic video shows multiple people injured.

(GRAPHIC VIDEO) pic.twitter.com/mKKCRV9Dm8

— YWN REPORTER (@YWNReporter) March 22, 2021
First responders held a procession for Officer Talley at around 8pm local time Monday night.
Joe Biden called for what he called an "assault weapons" ban in response to the shooting.
"I don't need to wait another minute, let alone another hour to take common sense steps that will save lives in the future, and I urge my colleagues in the House and Senate to act," Biden said.
Update:
According to ABC News Radio's Aaron Katersky, al-Issa came to the United States from Syria in 2003 at age three, and is now an American citizen.
Boulder grocery store shooting suspect Ahmad Alissa, 21 of Arvada, CO, is charged with ten counts of first degree murder. He came to the US from Syria at age 3 and is an American citizen. He was shot through the leg but now stable. pic.twitter.com/L63SToGhFl

— Aaron Katersky (@AaronKatersky) March 23, 2021
According to the New York Times, the suspect was known to the FBI because he was linked to another individual under investigation.
Al-Issa was also known to local police after two criminal encounters in 2018, the Times reported.
The police in Arvada, Colo., said they had two encounters in 2018 with the suspect, identified on Tuesday as Ahmad Al Aliwi Alissa, of Arvada — one on a report of third-degree assault, a misdemeanor, and one of criminal mischief. It is not clear if he was convicted of a crime.

A police affidavit made public on Tuesday said that last week he bought a Ruger AR-556 semiautomatic pistol, though it is not clear that weapon was involved in the shooting on Monday. The affidavit said he had both a rifle and a pistol at the store.

The suspect's identity was known to the F.B.I. because he was linked to another individual under investigation by the bureau, according to law enforcement officials.

Al-Issa's mugshot:
Ahmad Al Aliwi Alissa booking mugshot, via Boulder Police Department pic.twitter.com/2jppM7mmaQ

— Jack Posobiec (@JackPosobiec) March 23, 2021