To illustrate the expediency of working through proxies, Machiavelli retells the tale of Remirro de Orco, a 15th-century mercenary captain in the service of an Italian politician named Cesare Borgia. With the wave of the papal ferula in the hand of his father, Pope Alexander VI, the province of Romagna opened herself up to Borgia's conquering sword.   
Borgia found Romagna filled with competing lords—threats to his unified rule. To bring it under his heel, Borgia employed Remirro, that "cruel and ready" Spanish condottiero. The ensuing bloodbath produced by Remirro up and down the peninsula washed Romagna clean of Borgia's rivals. And judging that the mercenary had outlived his purpose, aware that Remirro's unsavory reputation may tarnish his own, Borgia had him placed "in two pieces" one morning in an open square in Cesena. "The ferocity of this spectacle left the people at once satisfied and stupefied," Machiavelli concludes.   
Working through proxies affords the purveyors of intrigue layers of insulation from repercussions and thus a way to save their own skin if the winds change. In our own time and in Jared Kushner's service, Brad Parscale has functioned in a similar capacity as an ill-fated mercenary. 
The Rise and Fall of Parscale
Parscale climbed from his role as a small-time but industrious San Antonio web designer to digital media director, then senior adviser for data and digital operations for Donald Trump's 2016 and 2020 presidential campaigns, respectively. A source familiar with the operation told the New York Post that Parscale built a $500 million data empire. Federal Election Commission data shows Parscale's companies have raked in $40 million for his work related to the GOP and Trump's campaign.  
Much of his success is said to be the fruit of a close relationship with Kushner. In an administration known for a rapidly revolving personnel door, Kushner's allies proved largely untouchable throughout the tempest of Trump's tenure. To land beneath the wings of Trump's son-in-law meant safety amid chaos and a path to promotion based on loyalty to Kushner rather than ideology or competence. 
Parscale has acknowledged this link, seemingly proud of hitching himself to Kushner, Trump's "star," on his own meteoric rise. But the digital entrepreneur has fallen as fast as he rose.  
Shirtless and drunk, Parscale in September found himself pinned to the pavement by a police officer outside his home in Florida. "I didn't do anything," he said over and over beneath the palm trees.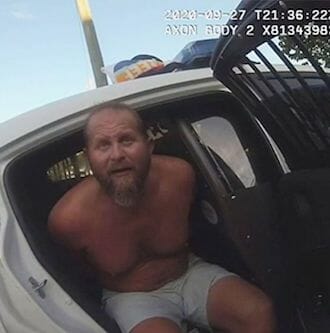 He had spiraled out of control through a boozy haze before his wife, Candice Parscale, called the Fort Lauderdale Police Department that day. Parscale had been "depressed and suicidal recently," she said. That ignominious encounter with police marked the lowest point of a plunge that began with an official demotion over the summer.  
"I am pleased to announce that Bill Stepien has been promoted to the role of Trump Campaign Manager," Trump announced on Twitter on July 15 last year. Stepien served on former New Jersey Governor Chris Christie's campaigns and as his deputy chief of staff for intergovernmental affairs between those campaigns. But the two had a falling out.  
Christie fired Stepien from the Republican Governors Association amid the "Bridgegate" scandal in 2014 and pulled his support for Stepien to helm the New Jersey GOP. Stepien subsequently fell into Kushner's orbit, the two men now sharing a mutual enemy in Christie. 
Recall Christie served as chairman of Donald Trump's White House transition team in 2016 until he was ousted abruptly. Kushner, Christie suspects, had him sacked for prosecuting his father, Charles Kushner, while serving as U.S. attorney for New Jersey in the early 2000s. The elder Kushner had been charged with tax evasion, witness tampering, and illegal campaign contributions. Kushner peré recently received a pardon from the White House at the behest of his son. 
Kushner's Men
Replacing Parscale with Stepien doubled as a slap in the face to Christie. "A 2016 campaign source said Trump adviser and son-in-law Jared Kushner was behind the decision to install Stepien as campaign chief and selected someone who would be loyal to him," a source told the New York Post. "Bill is a Jared person, as was Brad," the source said. More to the point, it shows the narrative that made it seem as if Parscale was a victim of faceless "advisers," external pressure, and circumstance was misleading. 
Kushner kept Parscale around until his lavish lifestyle attracted too much attention from campaign finance watchdogs, then replaced him with another confidant. The idea that Kushner was not entirely in control was rebuffed by a White House source who foreshadowed things to come. 
"Jared Kushner was the campaign manager yesterday, is the campaign manager today, and will be the campaign manager tomorrow," the source close to the White House told NBC News. "Brad took the bullet for Jared." 
In August 2019, the Daily Mail published a detailed account of Parscale's spending. Parscale acquired a $2.4 million beachfront mansion in Fort Lauderdale, Florida, a $400,000 yacht, a pair of condos with a combined worth of $2 million, and a $300,000 stable of luxury cars, including a Ferrari. All this marked quite the comeback for Parscale, who, along with his parents, lost a company to bankruptcy in the mid-aughts. And all this, on a salary of just $15,000-a-month. Things didn't add up. 
In San Antonio, through corporations owned by Parscale and parents Dwight and Rita Parscale, "the family owns as many as nine properties for a total $3.2 million," the Daily Mail notes. Parscale acquired one condo in August 2018 under the corporate name Parscale Properties LLC, which he owns with his San Antonio-based parents. 
One month after Parscale's demotion, the nonpartisan Campaign Legal Center filed an FEC complaint, accusing Trump's team of obfuscating the real recipients of nearly $170 million in campaign spending through the use of "pass-through" vendors. 
"By failing to report payments to the campaign's true vendors and employees," the CLC wrote in the complaint, "the Trump campaign and Trump Make America Great Again Committee have violated, and continue to violate federal law's transparency requirements and undermine the vital public information role that reporting is intended to serve."   
Up to that point, the CLC estimated "the Trump campaign and Trump Make America Great Again Committee disguised nearly $170 million of campaign spending by laundering the funds through firms headed by Trump's recent campaign manager," namely Parscale, and other members of Trump's team. 
Among the companies used to funnel funds were Parscale Strategy and American Made Media Consultants, which the CLC notes media has characterized "as 'created by Mr. Parscale' and 'established,' 'set up,' and 'controlled by' the Trump campaign and Trump campaign officials." The original leadership consisted of Lara Trump as president, Mike Pence's nephew John Pence as vice president, and Trump campaign Chief Financial Officer Sean Dollman as its treasurer and secretary. 
"These schemes have disguised millions in payments to companies engaged in significant work for the campaign, as well as payments to Trump family members or senior campaign staff like Lara Trump and Kimberly Guilfoyle," the CLC reported. During a June 2019 campaign event in Orlando, Guilfoyle asked Parscale why her checks were always late, according to two people who spoke to reporters about the confrontation.  
Campaign Fails 
In the background of all this was a campaign that, although it had a two-year lead on fundraising, always seemed short on cash in the lead up to the November 2020 election. On September 7, the New York Times published, "How Trump's Billion-Dollar Campaign Lost Its Cash Advantage." Shane Goldmacher and Maggie Haberman reported, "Trump's financial supremacy has evaporated. Of the $1.1 billon [sic] his campaign and the party raised from the beginning of 2019 through July, more than $800 million has already been spent." 
As campaign coffers dwindled, Trump supporters received hundreds of text messages and emails begging for money, often with bizarre, aggressive, guilt-tripping content. "I convinced my father to give you another chance," the subject line of one email read, supposedly from Eric Trump. "We won't extend your match offer again. Don't let the President down." 
"Don't let President Trump think he's lost your support," read another. "He has EXTENDED your PERSONAL 500%-MATCH DEADLINE FOR 1 MORE HOUR."  
An email inviting donors to join Trump's "100 Club" warned: "I hate to be the one to tell you, but according to our records, your Trump 100 Club offer has been RESCINDED."
The campaign introduced or at least made a deliberate model out of fundraising on failure. Nevertheless, organizers on the ground had a difficult time getting the actual campaign funded. 
"We would wonder why they wouldn't put more of an effort to get billboards, or bigger, better events," a Trump campaign coordinator told American Greatness. "We would joke about how the people at the top who have just lost back to back elections will probably get promotions." 
"Every time I asked for funding, the response would be: 'We are broke, we don't have anything.'" a former campaign official said. "But then I would see these huge fundraisers that would be put on, raising hundreds of thousands of dollars and wonder where that money was going." 
In early October, amid tight midwestern races, Trump's campaign pulled $2.5 million in ads from Ohio, $820,000 from ads in Iowa, $2 million in ad buys in Michigan and Wisconsin, and $5 million from its projected fall TV budget in Minnesota. Trump ended up losing three of those five states.  
By late October, the Associated Press reported that records showed "a web of limited liability companies hid more than $356 million in spending from disclosure." That figure ballooned up from the $170 million reported by the CLC, but it was just the first shading of a much bigger picture. 
It appears Parscale took a near-billion-dollar bullet for Kushner and company. 
Business Insider reported in late December that Kushner "approved the creation of a campaign shell company that secretly paid the president's family members and spent almost half of the campaign's $1.26 billion war chest." The Insider called the operation a "campaign within a campaign," lifted from Mitt Romney's playbook.  
A month after Kushner promoted Parscale to campaign manager in February 2018, Trump's team members met with attorneys at the Jones Day law firm. Among these lawyers were a few who crewed Romney's 2008 and 2012 presidential campaigns, a source told the Insider. They pitched an idea to Parscale based on a pass-through company, American Rambler, used by Romney to purchase campaign TV ads. "One month later, Kushner signed off on a plan to have Trump's family and campaign staff run the shell company." As usual, Kushner attempted to create layers between himself and events.
On April 18, 2018, that company, American Made Media Consultants LLC, was formally incorporated in Delaware. Though Parscale has been consistently connected to the company in media reports, Kushner was reportedly the real hand behind the operation. 
Crossing the Delaware 
Trump's campaign can thank Joe Biden, who spent the last 40 years turning the legal and corporate infrastructure of the Diamond State into a haven for shadowy shell and credit card companies. More than 285,000 companies, for example, list "1209 North Orange Street" in Wilmington, Delaware, as their official address. 
The directive to incorporate in Delaware likely came from Kushner, who formerly owned Thrive Partners III GP LLC, a Delaware limited liability corporation, with his brother, Joshua Kushner. Thrive Partners III GP LLC owned Thrive Capital Partners III LP, a Delaware limited partnership, which owned Mulberry Health Inc., a Delaware corporation that controlled Oscar—a health insurance company that undertook development for a coronavirus website in collaboration with the White House. 
Though Kushner reportedly divested from the two capital funds after joining the administration, New York State Department of Financial Services records reviewed by Mother Jones report that when the business was incorporated in 2013, "Jared Kushner and Joshua Kushner are deemed the ultimate controlling persons in Oscar's holding company system because they are the only members of Thrive Partners III GP, LLC, which is the general partner in Thrive Capital Partners III, L.P." 
Interestingly, the National Defense Authorization Act passed against Trump's veto on January 1 contains a provision requiring shell companies like American Made Media Consultants to disclose ownership to the Treasury Department. It is unclear if campaign finance worries factored into Trump's veto.    
Business Insider reported that from January 2019 through mid-November last year, the Trump campaign and an affiliated political committee paid $617 million through American Made Media Consultants. Though there was a concerted effort to pin reckless spending on Parscale, most of that money, or $415 million, was spent after Kushner replaced Parscale with Stepien in July. 
This point cannot be stressed enough: Parscale took the fall for campaign spending mismanagement, although he was only responsible for a fraction of the money that went missing. The justification for Parscale's ouster at the hands of Kushner, and his vilification among Republicans, was all based on the lie that Parscale singularly mismanaged campaign coffers—when in fact Parscale's profligacy was thrifty compared to Kushner's operation. 
Like Remirro, Parscale was decimated by the people in whose service he acted, his fate an ignominious public spectacle. 
Jared Ran the Show
Despite its incessant panhandling, the Trump campaign emerged in late November with a surplus of $7 million. Stepien reportedly didn't know the campaign had money left in the coffers. But everything comes back to Kushner.
"Nothing was done without Jared's approval," a former Trump campaign advisor told Business Insider. "What Stepien doesn't know is because Jared doesn't want him to know."   
The use of shell companies is indeed nothing new in American political life. During the 2016 election, Hillary Clinton's campaign and the DNC collectively funneled approximately $12.4 million through the law firm Perkins Coie to avoid properly disclosing an opposition research contract with Fusion GPS. That arrangement gave birth to the salacious Russian dossier. That figure is dwarfed, however, by the amount of money that evaporated in the hands of Kushner and the Trump campaign. Moreover, Democrats may have lost the 2016 election but at least got something for their money—opposition research, manufactured though it was. 
On the other hand, the Trump campaign lost its bid for reelection, and no one has any idea what happened to nearly a billion dollars. This doesn't seem to bother Kushner, the man at the center of it all, who recently purchased a $30 million lot on Indian Creek Island, a private, guarded and gated redoubt in Florida with a 13-man police force for just 29 residences. And the fundraising machine appears ready to roll on.  
White House domestic policy adviser Brooke Rollins and National Economic Council Director Larry Kudlow, two senior Trump advisers in Kushner's orbit, plan to launch a nonprofit to promote the president's policies once he leaves office. Kushner, of course, is involved in the project, and Trump is reportedly enthusiastic. The White House effectively became a shell company under Kushner with Trump as its figurehead, so it is only natural that the official MAGA movement itself follows.
Machiavelli teaches that proxies are useful because they can be dispatched with ease to protect oneself from bad repute and harm. Jared Kushner pushed Brad Parscale in front of a train because the upstart violated the golden rule of discretion—bringing unwanted attention to what may be the largest campaign finance scandal in American political history. 
Kushner, after all, is acquainted with the consequences of violating election laws. His father was convicted of illegal campaign contributions. Stranger still, if this amount of money had gone missing at any other time, a massive investigation would have ensued. But Republicans remain quiet. Not one seems interested in probing deeper than the tabloids. 
After everything that happened, Parscale remains loyal. "I love that family," he said in an interview following his suicidal moment and meltdown last summer. "And I gave every inch of my life to him. Every inch." 
Parscale might also be a proxy for the America First movement itself, filled with loyal, decent people who gave their all for Trump and his self-dealing team because they actually believed in the dream of advancing American greatness. In Trump, they believed they had found that thing that is nearly impossible to find these days: a leader who cares about the plight of everyday people, someone who heard them when no one else would listen. 
One of those supporters drowned in her own blood this week in the halls of our nation's Capitol building, in part, because Trump bought into the lie of his fundraising machine, that he should never concede so long as his supporters continued to march and fight and donate. Her name was Ashli Babbit. Trump did not mention or mourn her during what was effectively his concession speech the day after she died, but he did condemn her.   
Since Election Day, fundraising vehicles tied to Trump have pulled in more than $207.5 million in donations.