A recent op-ed in the Wall Street Journal sparked a heated debate over the use of the title "Dr." by future First Lady Jill Biden, suggesting that only medical doctors should be accorded this courtesy title. Despite raising the same issue a decade ago—when the Bidens were vice president and second lady—and openly ridiculing members of the Trump Administration for the same practice, the media largely embraced the notion of "Dr. Jill Biden." Yet a closer look at their own practices shows a stark gap between rhetoric and reality.
CNN published several pieces condemning the Journal's op-ed and arguing that not calling Biden "Dr." amounted to sexism. Yet the graph below (using data from the Internet Archive's Television News Archive) shows the total seconds of airtime since Jan. 1, 2020, in which BBC News, CNN, MSNBC, and Fox News either spoke or displayed in the onscreen text "Dr. Biden" or "Dr. Jill Biden." For all its outrage, CNN has consistently declined to address Biden by her chosen title. In fact, CNN displayed "Dr. Biden" onscreen for just 6 minutes this entire year, compared with 4.45 hours on Fox News.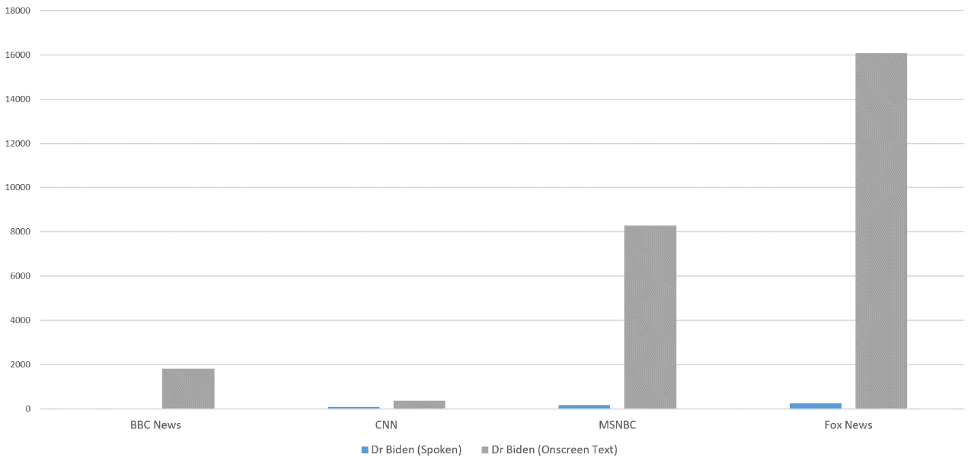 The various networks' coverage of Jill Biden's DNC address ranged from usage of "Dr. Jill Biden" on BBC News and Fox News to "Jill Biden" on MSNBC and, remarkably, "Joe Biden's Wife" on CNN (though in various airings of the address, each network cycled through different titles).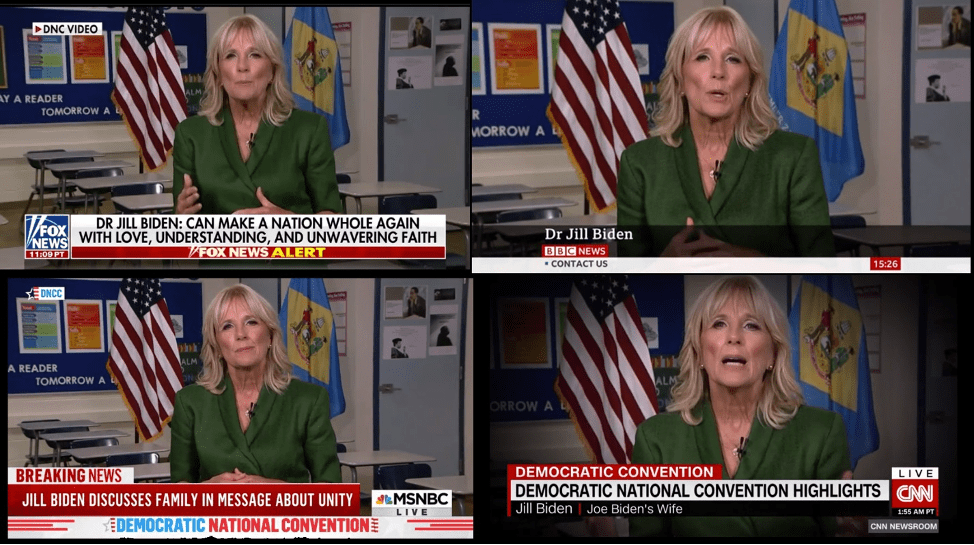 Those condemning the Wall Street Journal today might ask themselves whether their own policies need updating.
Editor's note: This article first appeared on RealClearWire.