When I was a six-year-old, I loved "The Paul Winchell Show," because Winchell could make his dummies so lifelike and believable that you thought they had a mind of their own.
Winchell would put one of two wooden dummies on his lap, a well dressed, skinny smart one named Jerry Mahoney and a short, fat, bald stupid one called Knucklehead Smiff. He would then fascinate the six-year-olds by shoving his arm so far up dummy's posterior that the dummy's big eyes would slam open and the dummy would start to . . . talk in a high voice! 
Note that in the photos below that the puppet master has one arm hidden and the dummies appear to be contemplating the next move of the boss' hidden hand. 
Given this week's revelations from Project Veritas, it has become obvious that the one-time-journalist Jake Tapper, apparently left his brain, pride, and any testicular fortitude behind when he left ABC for more money and facetime at CNN. He has metamorphosed into the new Jerry Mahoney, the ventriloquist's dummy of CNN.
Enter Jeff Banzai Mother Zucker, the self-made kamikaze chieftain bent on crashing the whole damn network in his crazed desire to take out the USS Orange Man Bad.
In pursuit of this objective, the former NBC "Today Show" producer and cheerleader has added another glitzy entertainment feature to replace the late Anthony Bourdain.
Zucker has added comedy and ventriloquism to CNN by turning Tapper into the wise-cracking dummy of the network who parrots his master's voice, as Zucker bloviates from a control room directly into Tapper's IFB headset and thus into his alleged brain. This hilarious technique was used, according to Project Veritas, with the hope of embarrassing Kellyanne Conway during a live interview. To her credit, Conway battled to a draw against both ventriloquist and dummy.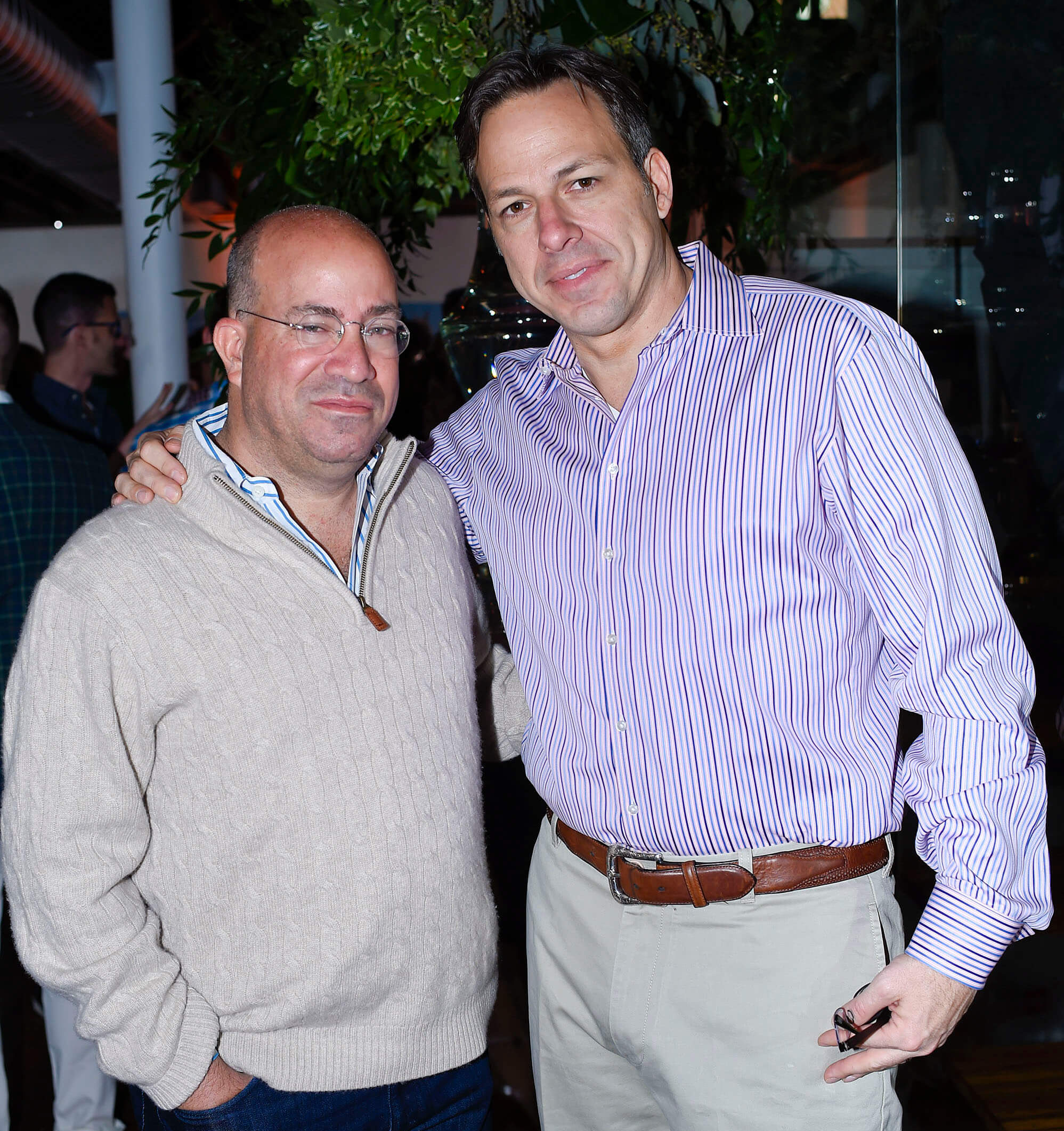 To his credit, Mother Zucker has managed to use technology to best Paul Winchell's ventriloquist technique. Because Mother Zucker has the height and shape of a swing-head trash can native to men's restrooms, he tends to have difficulty using Winchell's technique of posterior brachial manipulation to reach the much taller Tapper's lips and make them move. 
Thus, the voice-throwing kamikaze president of CNN, rather than standing on his tippy toes to manipulate Tapper, simply uses a microphone feeding directly into Tapper's ear to control what Jake-the-former-journalist-and-now-star-ventriloquist's-dummy says.  
Much in the way a duck hunter trains his retriever with a remote shock collar, it is easy to note Zucker's "electrifying" input in the Conway interview because Tapper's expressions mimic those of a wayward and confused Labrador trying to spit out a wet duck while the shock process is in motion.
Meanwhile, Zucker has bested Winchell again, by creating a remarkable facsimile of Knucklehead Smiff in the form of Brian Stelter.
Stelter's career can be described succinctly as that of a mall rat who got lucky. Yet it maintains an upward trajectory because Stelter is both a world-class opportunist and such an unvarnished  Zucker sycophant that his name is now used inside CNN as a synonym for obsequious.
Plus, Stelter is as oblivious to the obvious as Knucklehead Smiff, whom he resembles both in his Mr. Potato Head visage and in his inability to cogitate upon anything other than what his ventriloquist boss tells him to say.
Following this summer's Project Veritas detonation upon Google's admitted anti-Trump-death-by-algorithm, Mr. Reliable Sources tweeted: ". . . seeing the talk shows promote project veritas, I googled for a reliable news account about what's going on . . . and . . . can't really find one."  
Really? Knucklehead is an apt name for a CNN dummy who used Google to find an embarrassing story about Google and couldn't find one. When I was at CNN, that kind of oblivious behavior would get Stelter busted back to the geeky, sweaty intern he really is, doing something useful like recharging camera batteries or running out for coffee.  
That's two creams and two sugars, Stelter!