BLOOMINGTON, Indiana—The downtown farmers' market is a peacefully busy place on this warm, overcast Saturday morning in early September. A prosperous-looking middle-aged couple is listening intently as the young proprietor of a booth selling Alaskan salmon explains the great nutritional benefits of his product. Across the way, one of about a half-dozen buskers dotting the premises is playing "Amazing Grace" on the violin. Clothed in a kind of country hipster or hipster-country getup, the young woman plays quite engagingly. A woman in a white tank top is ordering a coffee and a pastry from a bakery cart topped by a bright orange umbrella.
Wandering casually down the aisles of center-facing booths formed by trucks and trailers parked under the edges of carport-style lengths of temporary shelter from the sun and rain, the customers are almost exclusively white, apparently largely middle-income or above, and of all age groups, with people in their 30s and 40s probably constituting a plurality. The air smells of goat's milk soap, spices, and fresh coffee.
There's plenty of talk going on. In fact, it's something of a cacophony. In addition to the singing and musical instruments, there are loud thrashing sounds as vendors move big trays of goods from place to place. There's so much talk that it's hard to make out what anybody is saying, as a mother's voice bursts through, saying, "We're going to get this," and her preschool daughter replies with something indecipherable.
Despite all the noise, it's a remarkably calm and peaceful environment, especially when one considers that some 10,000 people will pass through this park beside City Hall over the course of the day. The shoppers seem greatly interested in the wide variety of food and other farm products available, peppering the vendors with questions. The vendors discuss their products with more than a little evangelical zeal.
It's a happy place, overall. Just a week earlier, the scene was quite different.
Vandalism, Threats, and Official Condemnation
For more than a year, local activists from the far-left end of the political spectrum have led a campaign to persuade the Bloomington city government to ban Schooner Creek Farm from the farmer's market, which takes place a couple of days a week during the warm-weather months. A national activist organization called Unicorn Riot had uncovered a trove of largely mundane bulletin board posts by Schooner Creek Farm co-owner Sarah Dye on a chat group then called Identity Evropa, a network of people in favor of protecting their European heritage from what they consider to be unfair attacks by the multiculturalist Left. The Anti-Defamation League has denounced Identity Evropa as a "white supremacist" organization, a claim the group strongly denied.
Beginning in the fall of 2017, activists led by the Bloomington chapter of Antifa initiated a campaign of harassment against Dye and her husband and their farm-to-market operation in central Indiana. Masked people threatened the couple with violence and vandalized their property. Schooner Creek was subsequently banned from the local Nashville, Indiana farmer's market (of which Dye was the board's president at the time); and increasingly disturbing and threatening activists began gathering before Schooner Creek's space at the Bloomington market in an effort to intimidate the farmers and their customers.
"Due to, unfortunately, some rumors that were going about that we may have had privately held viewpoints that were not approved by the liberal Left, some Antifa came out to our property and vandalized our mailbox, and they spray-painted 'Fascist' on the pavement and left fake blood inside the mailbox," Dye said. The local police "were very helpful" and even placed security cameras on the family's property and sent extra patrol cars to drive past, Dye told me.
The protests at the farmers' market began when the new season began in April 2018, and the campaign of harassment and intimidation intensified.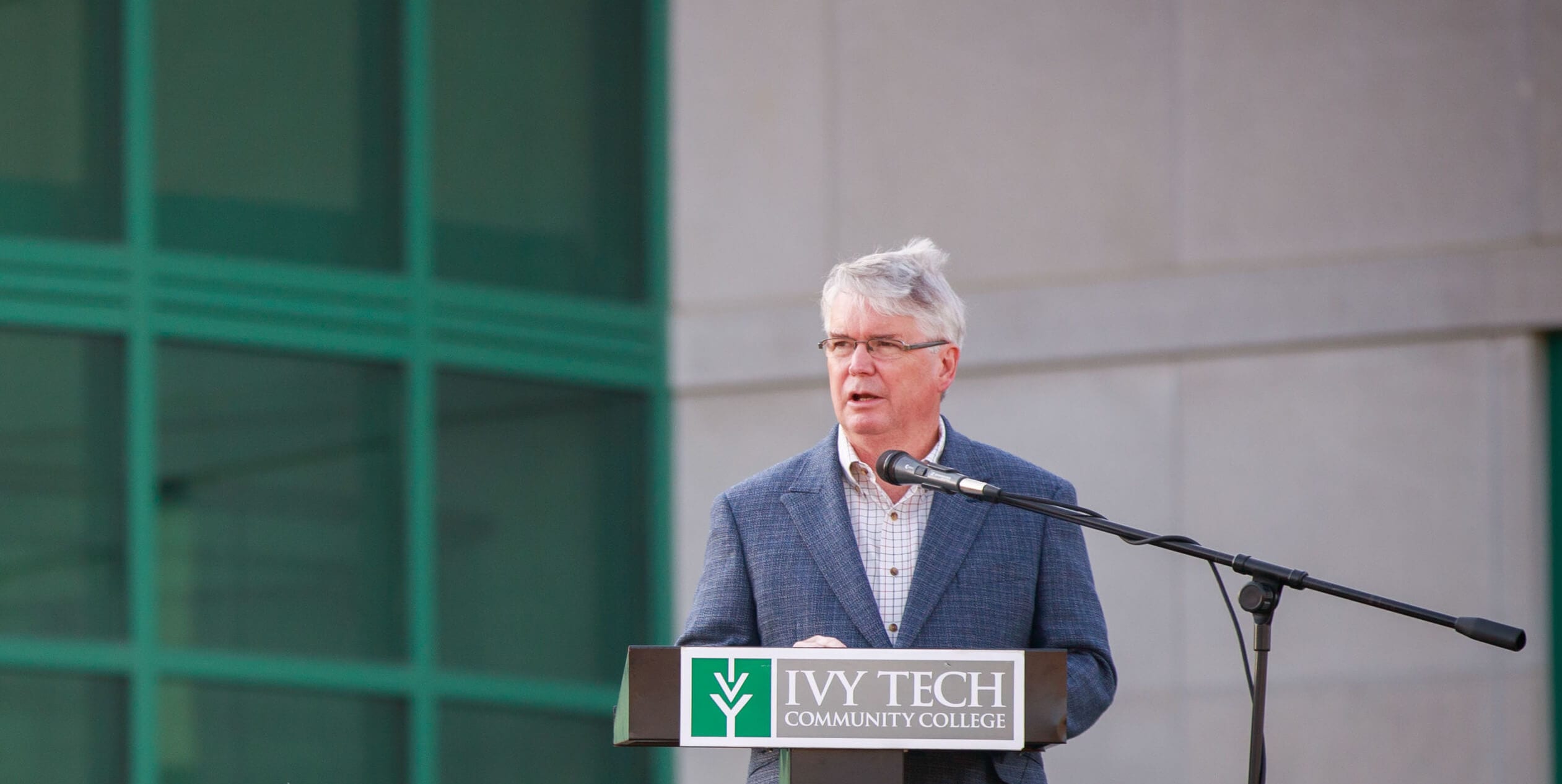 After the widely publicized arrest in July of an Indiana University professor who had created a disturbance while trespassing before the Schooner Creek booth (holding a sign accusing the proprietors of being members of "a white nationalist hate group"), Bloomington Mayor John Hamilton—under pressure from a host of left-wing organizations, which proliferate in college towns—closed the market for two weeks, claiming that "specific individuals with connections to past white supremacy nationalist violence" were causing problems there.
Of course, that was the exact opposite of what had taken place. Violent leftist groups had been blocking, threatening, and harassing a legally entitled vendor and its customers with impunity until the arrest of the professor.
Hamilton, a Democrat, also blamed President Trump for the troubles. He even roped in the people of Bloomington throughout its two centuries of existence, denouncing them as racists. Hamilton had nothing to say about Antifa or any of the other leftist groups involved in harassing and intimidating the farmers and customers bearing any responsibility for their actions.
Hamilton reopened the market on August 17, with more police and security cameras—and a clear indication that he plans to rewrite the rules for the market to try to exclude Schooner Creek Farm next year.
Despite the mayor's incendiary comments, the atmosphere at the market a couple of weeks later is strong on Hoosier hospitality and short on racial tension.
Clad in a plaid blouse, her hair tied back, and sporting a discreet nose ring, Dye keeps a watchful eye on her young child, who is playing in the back of their pickup truck when he's not wriggling in her arms. The Dyes' farming operation is no-till, organic, "chemical-free," and non-GMO, employing sustainable practices and the raising of Shetland sheep. While we speak, her jeans-and-T-shirt-clad husband tends to the counter, the other side of which is occupied by a steady stream of customers. The harassment campaign appears to have failed to drive them into submission.
"We have definitely lost a lot of regular customers, but at the same time, we have been very fortunate to gain a whole new customer base," Dye said, with very good diction in a slight country accent. "There are a lot of Trump supporters and fellow conservatives who have started attending the market for the first time ever, actually, just to come out and show their support. We've been basically selling out every week since we've been back at the market after the flood" of controversy.
There have been so many incidents that it's actually hard to remember all of them.
"We have developed a whole new customer base, but at the same time those customers who are coming just to buy from us are also shopping at the other booths as well, so we're very grateful for that," Dye said.
The proprietors of those booths need the help, because the protests, controversy, and rising fears of violence have driven many customers away.
"The attendance at the market has, I do believe, been much lower due to the presence of the protestors from No Space for Hate," the umbrella name for the various groups attempting to get Schooner Creek Farm removed from the market, Dye said. "We have received messages from several customers saying that they need to buy from us in private now, because they've been harassed. We have had customers approach the booth and say that they have had flyers shoved in their hands when trying to enter the market; and when they refused flyers or were not interested in them, they were called derogatory names such as 'Nazi sympathizers.'"
"Every week, aside from this week, there has been at least a handful of people coming up and shouting at us in derogatory terms and coming up to our customers and telling them not to buy from us, or just people with signs saying 'Boycott Schooner Creek Farm'."
Antifa activists had been coming to the market to harass Dye and her husband since at least early 2018. "There have been so many incidents that it's actually hard to remember all of them," she told me. "For each one, we filed police reports and also reported it to the farmer's market and videotaped footage."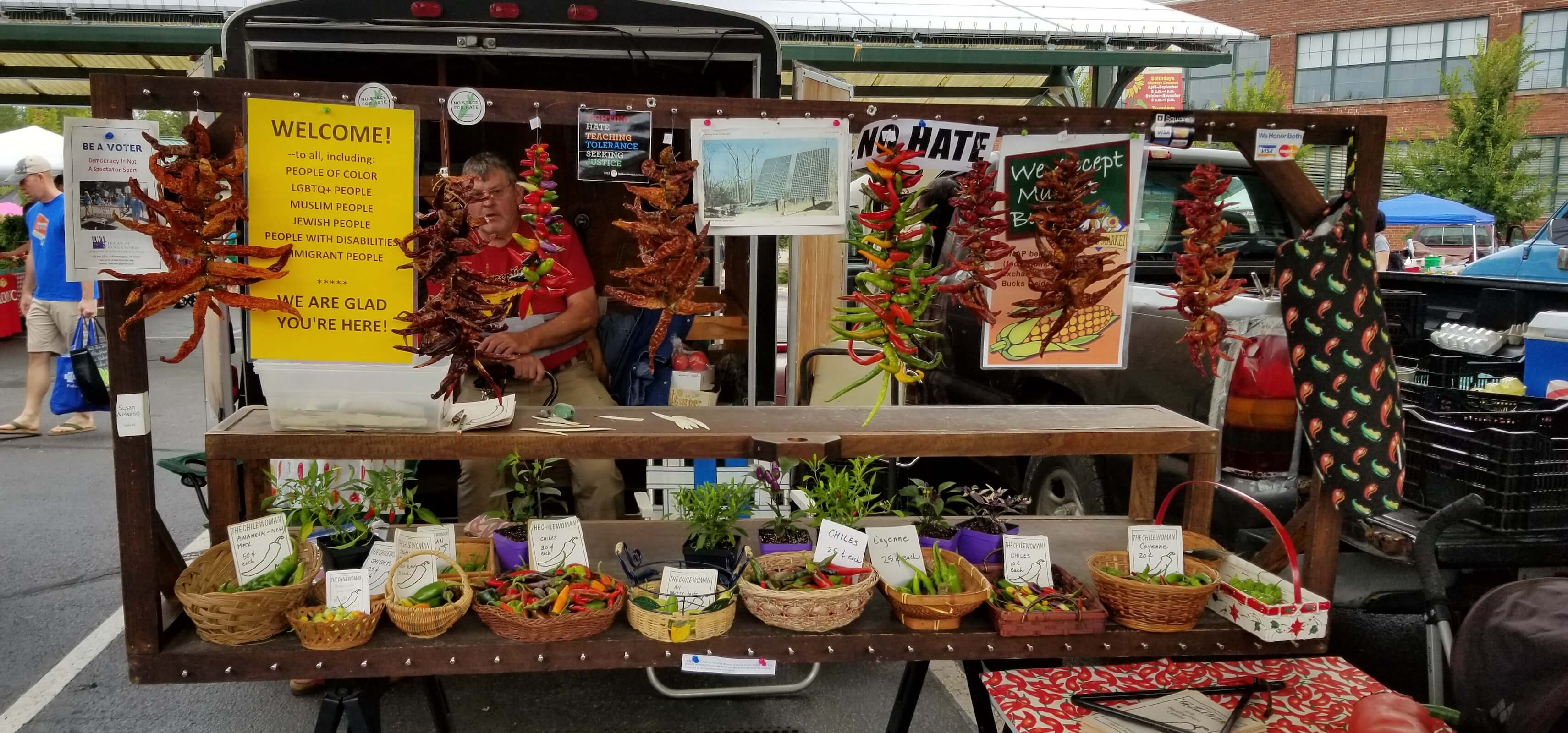 No Protests This Day
The Saturday we spoke was the first day without an incident.
The week before, a band of black-clad Antifa had gathered at the Schooner Creek booth, despite the newly increased police presence and video cameras. "They formed a semicircle around our booth, almost like a physical wall, and the video footage that we have has shown customers actually shoving past them to get to our table. They did not say anything, but it's very clear what their intentions were."
Some of the black-clad Antifa members were "loitering near the cash box, so my husband moved it and then asked them to please step out of the prepaid booth space that they were occupying," Dye said. The space to which Dye refers is to the right of the Schooner Creek Farm booth. It is unoccupied at present, as the person who was selling goat cheese there has been moved to another location. The vendors pay for these sites for the entire summer, and her proximity to the harassment by Antifa was clearly hurting her business. The vendor to the left of the Schooner Creek booth is selling soaps, and her space is liberally festooned with signs declaring "No Space for Hate," "Everybody Is Welcome," "Bloomington Hates Hate," and other such sentiments.
The Antifa group was organized by John Steve Tucker, "who's a violent offender from the Tinley Park Five," along with other people known to be violent criminals, Dye said. Tucker was one of five men who were sent to prison for attacking a group of people in a Tinley Park, Illinois, restaurant in 2012. Tucker and his compatriots charged into the building while wearing masks, hoods, and gloves and carrying axes and metal batons which they used to assault and batter the customers, who they claimed were neo-Nazis.
Tucker's presence at the Bloomington market was intimidating, Dye says.
Despite their threatening demeanor, the Antifa gang dispersed when Dye's husband asked them to leave—and when they noticed that people were filming them. On the day I visited the market, I got the distinct sense that some people (though not the Dyes) were carrying concealed weapons, which is legal in Indiana and may help explain why the Antifa people have dispersed.
All of the farmers here . . . have a variety of political viewpoints, and no farmer would ever come to the market and explicitly talk about those things, because we know the state of the country right now.
As I was speaking with Dye, I noticed a tall, hardy-looking man in his 20s standing nearby and watching us in silence. He had a cheerful expression on his face, and he nodded occasionally as Dye talked. He told us he's working on a documentary film about the recent events, and it was also clear that he was on hand to record any attacks on the farmers. Holding a video camera but not recording us, he kept a watchful eye on the crowd. After a few minutes, he left to get some footage of the rest of the market. He mentioned that he hoped to catch up with Mayor Hamilton to ask him, on camera, whether he has given money and support to the No Space for Hate group, which the videographer says has connections to Antifa.
Dye said the attendance on the day I interviewed her—the third week since the market reopened—seemed to be much higher than in previous weeks, when the protestors were creating disturbances.
"Coincidentally, I'm not seeing any of the protestors here," Dye said.
"The protestors have really contributed to an unwelcoming market, unfortunately," Dye said. "I really believe that the majority of the shoppers are just here to celebrate a community event and to get some really high-quality local farm products."
The increased police presence appears to have helped.
"The Bloomington police have been doing a fantastic job here at the farmers' market," Dye said. "I'm very grateful that, as of more recently, the mayor has allowed them to. Prior to recent weeks, there was maybe one or two cops [at the market], which is not enough for an event that sees up to ten thousand people every weekend at the height of the season." With the Indiana University students back on campus and the farmers' harvests starting to come in, this weekend is part of the height of the season, which may explain the mayor's newfound willingness to allow sufficient police protection at the market.
That's a big contrast with the farmers' experience in their own neighborhood. Dye and her husband were removed from the roster at a farmer's market in nearby Nashville, Indiana after "local Antifa activists wrote letters to the board and essentially intimidated the board into removing me." That appears to have been a big mistake on the board's part, in addition to being morally reprehensible.
"Since then," Dye said, "I have noticed that when I drive by on Sundays there are really no shoppers there, so it's a shame for those vendors." Former customers are now boycotting the Nashville market and are buying directly from the couple at their farm.
Dye says that she and her husband, Douglas Mackey, are not bothered by other people's politics and they don't push their views on their customers. Community is particularly important to them, which their website makes clear as well.
"I've never brought my views to any farmer's market," Dye said. "My personal political views do not affect my presence in the community. We enjoy community events. We're very much a part of this community. We have deep ties to the community."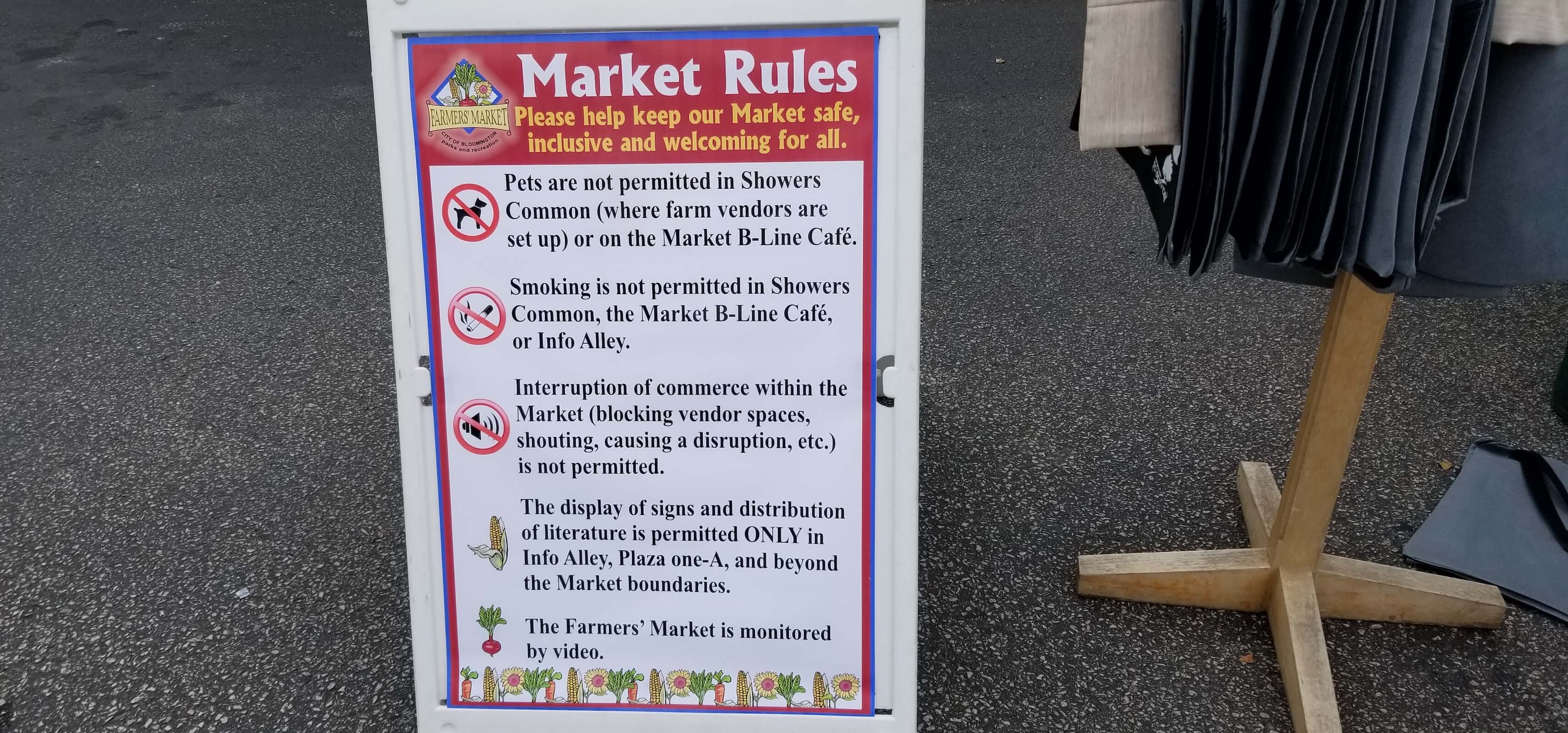 Modern Day "Thoughtcrime"
It's ironic that the protesters talk about all people being welcome at the market when they are trying to drive people out for alleged political beliefs they've never attempted to impose on anyone, Dye says.
"The way I've always operated at this farmer's market is that everybody always is welcome, and everyone is treated with genuine kindness and respect," Dye said. "It does seem as though anyone with a conservative viewpoint or Trump supporters, you see people giving them dirty looks and whatnot. It does seem to be the case that they seek to exclude people who have views that they don't agree with, whether they have shared them or not."
Dye says she has plenty of liberal acquaintances and customers, and they can openly share their views. "We will respectfully listen," she told me.
"All of the farmers here, I'm sure, have a variety of political viewpoints, and no farmer would ever come to the market and explicitly talk about those things, because we know the state of the country right now and there's a lot of division with politics, and to me the farmer's market has always been a place where everyone can come together despite their political views," Dye explained. "It's one of the last remaining places we have where people can truly come together and celebrate a community event without politics interrupting it."
As she spoke, Dye held her infant child, who is at just the right age to be quite a handful. She placed him in the bed of the family's pickup truck and gave him some large peppers to play with. "It seems like people are in good spirits, and it seems to me like the market is getting back to what it has always been," Dye said. "I'm really happy about that."
Although the Bloomington farmers' market is open and peaceful today, the next such clash might not have an equally pacific conclusion.
"I really do hope that some of these people in the 'No Space for Hate' group can stop hating so much and incorporate themselves back into the market," Dye added.
The attacks on Dye and her family are reminiscent of the idea of "thoughtcrime" in George Orwell's novel Nineteen Eighty-Four. In Orwell's totalitarian dystopia, thoughtcrime, crimethink, and wrongthink are the holding of political thoughts—ideas about freedom—that could undermine the authority of the regime. In the present case, any suspicion that an individual might be proud of the past and current accomplishments of Caucasians is enough to brand that person as an enemy of the people who must be driven from society and left to starve.
Where Orwell's story differs from the reality in non-Communist places today is in how the rules against thoughtcrime are enforced. Orwell depicts a surveillance state under direct government control, through the universal deployment of the telescreens the government uses to spy on everyone in order to identify potential enemies of the state, who are to be arrested and dealt with by the government. In the United States today, by contrast, the detection and enforcement of thoughtcrimes are largely done by other entities, such as educational institutions, big corporations, and violent gangs of thugs.
The government, however, is still in control of it all. The police and justice system, which are supposed to protect people from assaults regardless of the background and alleged thoughts of the victim or those of the perpetrator, turn a blind eye to certain types of attacks on certain types of people. In this way, the government leaves some groups open to varying levels of vigilante action, while protecting others from any type of criticism, let alone violence.
The politicians benefit from this situation, of course, by pretending to protect people from the fictional exploiter group which is, in fact, being victimized. If this sounds familiar, it should. It is what the Communists did in the Soviet Union and the National Socialists did in Germany, what Pol Pot did in Cambodia, what the Hutus did in Rwanda, and what corrupt people do in all corrupt places.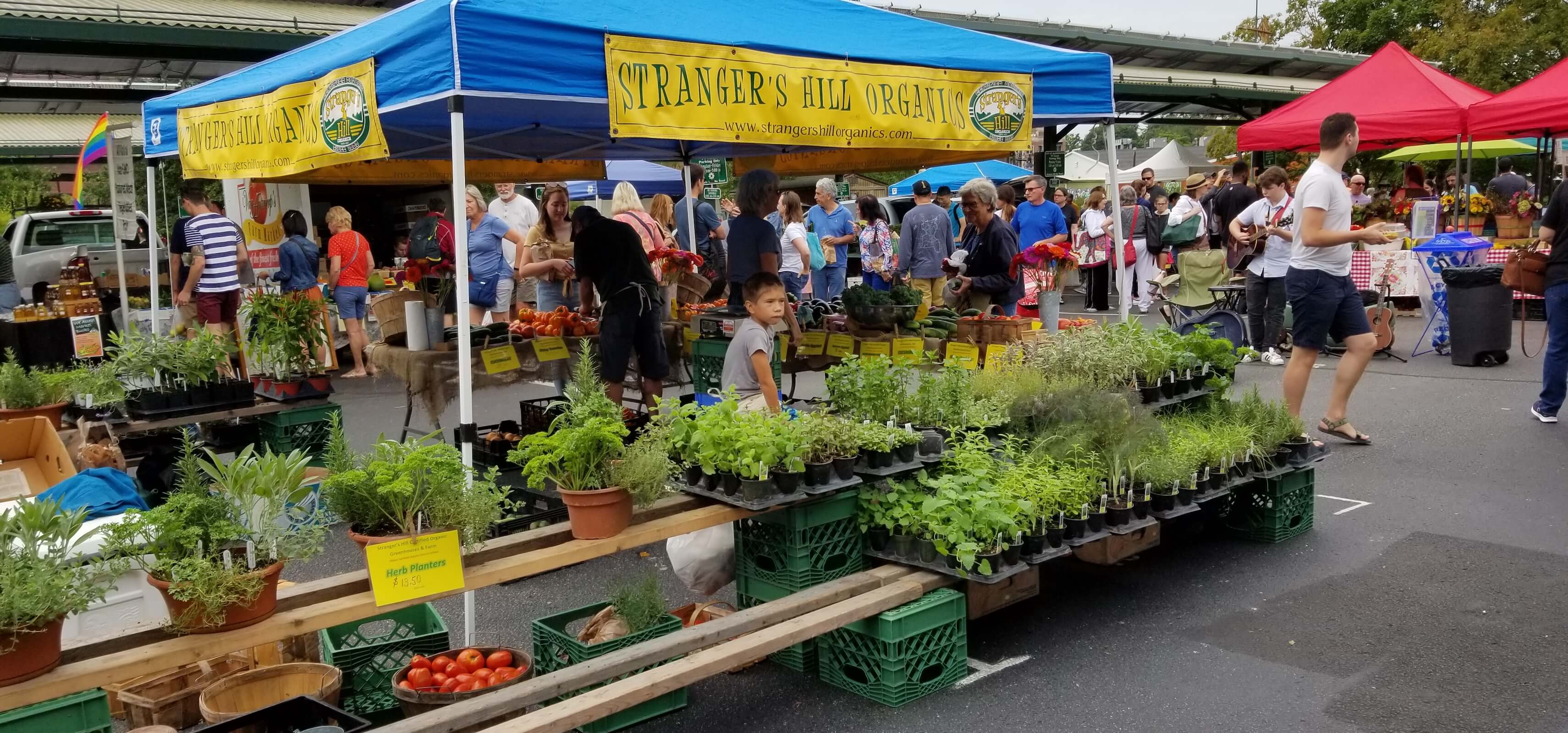 An Unending "Two-Minutes Hate"
The United States today has an expansive regime rooted in political correctness. It is characterized by the "deplatforming" of conservative speakers at college campuses, the online hordes that attack "problematic" speech in the media, the blacklisting of conservatives by Hollywood and the rest of the entertainment and cultural media, corporations' punishment of workers and managers for the expression of unsanctioned thoughts outside the workplace, and the ever-rising accusations of racism, now called "white supremacy" or "white nationalism," to indicate which individuals and institutions are to be subjected to an unending version of the "Two-Minutes Hate" of Nineteen Eighty-Four. As in Orwell's book, the public does the hating, but at the behest of the state.
This process is vividly apparent in the case of Schooner Creek Farm. Instead of protecting a legitimate business from trespass, threats, and potential violence, Bloomington's mayor condemned the victims of the attacks and allowed criminal thugs to have their way right beside City Hall. Only national embarrassment managed to bring the city government to heel and force the mayor to allow the police to do their job.
As exemplified by Hamilton's diatribe blaming white supremacists and the president of the United States for the unrest at the downtown farmers' market, government officials are becoming increasingly explicit in their incitement of mob activity and declarations of non-leftist white people as fair game for attack. They are creating a volatile situation which cannot end well.
Although the Bloomington farmers' market is open and peaceful today, the next such clash, wherever it may arise, might not have an equally pacific conclusion. People wearing black masks are not looking for reasoned discussions.
And you may rest assured that there will be more of this, as long as cynical politicians can still hope to gain political support by stirring up hatred. This spiral of violence and hate will continue unless and until the people finally realize who the real enemy is.