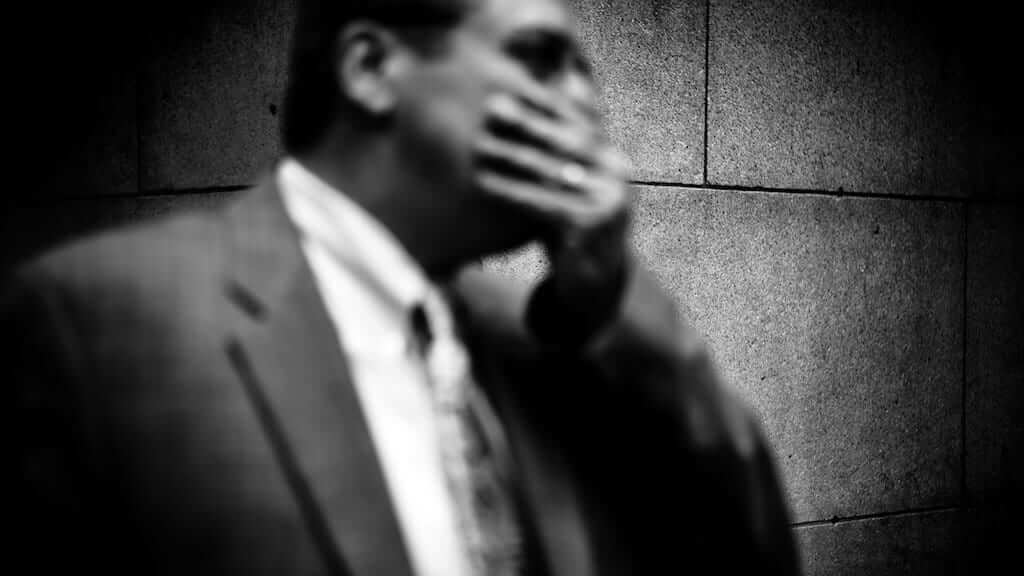 Famed civil libertarian and attorney Alan Dershowitz said recently of the ongoing shenanigans surrounding Robert Mueller's investigation: "Just as the first casualty of war is truth, so, too, the first casualty of hyper-partisan politics is civil liberties."  align="right" Unraveling the Deep State Narrative: Second of a Three-Part Series. Read Part One. Read Part Three.
Indeed. The American people are up against a rogue ruling class that cares only about protecting the power they have taken from us; they don't give a damn about civil liberties or justice, in general.
We were reminded of this recently when President Trump pardoned Scooter Libby. The pardon highlighted former FBI Director James Comey's corruption in unleashing prosecutorial abuse by a special counsel, Patrick Fitzgerald, who then railroaded the conviction of an innocent man. The pardon corrected a miscarriage of justice; it was no Marc Rich pardon (though that had its own Comey and Clinton Foundation connections) and, contrary to Comey's assertion, it was not an attack on justice or the rule of law. Comey has now hired Fitzgerald as his personal attorney.
Regarding the character of the special counsel, Dershowitz described Mueller's personal involvement in "the most scandalous miscarriage of justice in the modern history of the FBI," where four men were sent to prison for murders they were known not to have committed. They remained locked up for nearly 30 years, after which a judge awarded them $102 million for false imprisonment.
Unelected bureaucrats are acting with similar disdain for the people's will. PowerLine's John Hinderaker writes how, in contradiction to our Constitution, James Comey and others like former Deputy Attorney General Sally Yates have declared the FBI and "permanent staff of the DOJ" are "independent of, and superior to, the president . . . a permanent bureaucracy in Washington that is impervious to the wishes of the voters," making "the administrative state . . . the greatest contemporary threat to the liberty of Americans."
This mindset explains how Comey could feel justified stonewalling congressional oversight committees' numerous requests for both information and investigatory action. In a brazen disregard for our constitutional order, Comey appears to have kept personal copies of his Trump memos, but then refused to turn them over to Congress—after giving them to at least his Columbia Law School professor friend, Daniel Richman, who in turn leaked them to the New York Times. In this environment, it is no surprise fired FBI Deputy Director Andrew McCabe lied under oath, which has now led to a criminal findings referral. Congress has separately made two criminal referrals regarding Christopher Steele, Comey, Clinton, Loretta Lynch, McCabe, Peter Strzok, Lisa Page, and other DoJ/FBI players.
Games to escape accountability continue: Richman now claims to be Comey's attorney. Richman is allegedly now a Special Government Employee of the FBI, at the request of Comey, and granted a security clearance and access to FBI databases.
This rogue mindset permeated the entire Obama Administration, creating a rationale for spying on whistleblowers, journalists, and other U.S. citizens; spending more than $180 million over eight years fighting FOIA lawsuits; obstructing oversight by inspectors general (with the State Department having no permanent IG during Clinton's tenure), leading 47 IGs to complain to Congress in 2014; and using the IRS to target political enemies. All of that contributed to chaos by creating greater information asymmetries, giving the government a power advantage that makes it impossible for the people to be sovereign.
Believing they are not accountable to anyone, the bureaucrats act as if they report only to God.
Without a responsible media to ask the right questions, who then will investigate the investigators? Well, no one. As Comey ally Benjamin Wittes wrote, "professional law enforcement" is on the line. "Defending [Deputy Attorney General Rod] Rosenstein is now a critical imperative for everyone who is concerned about the Trump administration's erosions of the independence of law enforcement," he argued at The Atlantic. Wittes made a money donation last December in McCabe's name, calling him an "honorable public servant." Endorsing professional law enforcement who lie under oath is a novel theory of honor. NeverTrumper David Frum then offered this tweet, proving constitutional ignorance is bliss: "The FBI director doesn't work for the president, he works for the United States, that's the distinction & the principle that people who cherish the rule of law are fighting to defend." The Federalist's Sean Davis countered: ". . . if you think the firing of one unelected subordinate creates a constitutional crisis, you've already granted that the rule of law is dead."
Bureaucratic Collusion
Comey, former CIA Director John Brennan, former Director of National Intelligence James Clapper, former Attorney General Loretta Lynch, and their collaborators in the FBI, Department of Justice, and CIA did anything but professional law enforcement. Their contempt for the rule of law is plain. In reality, they appear to have colluded to:
In a stunning—but not surprising—development, we now know from House Intelligence Committee Chairman Devin Nunes (R-Calif.) that the electronic communication that opens an FBI counter-intelligence probe showed no official intelligence information existed to justify starting the Trump-Russia collusion review. Yet somehow Mueller persists in relying on the Steele dossier.
Who Led and Supported The False Flag Efforts To Take Down Trump?
Nunes went on to say the Clinton State Department is now being investigated and "major irregularities" have been found that suggest Sidney Blumenthal and Cory Shearer, long-time Clinton partisans, and an Australian diplomat with Clinton connections, were pushing anti-Trump information into the State Department that somehow made its way to the FBI in the form of a second dossier.
Others have suggested John Brennan was deeply involved in gathering anti-Trump information.
We will soon learn much more, including what Lee Smith describes as "the extent to which the two dossiers may have been coordinated or complementary operations" and the House panel is "shifting its focus concerning the genesis of the Russia investigation from the FBI to the State Department." Nonetheless, today, we know that all of the various players—with a complicit, conflicted, and corrupt media, and President Obama wanting to "know everything"—have been lawless, partisan rogues who together sought illegitimately to influence and now overturn an election.
They Never Stop, They Never Sleep, They Never Quit
"This investigation by Mueller . . . has been a fraud," said former U.S. Attorney Joe DiGenova. "It had nothing to do with collusion by the Russians and they knew that from the very beginning. Mr. Comey knew that . . . because he knew that there was no basis for any of the FISA warrants, that there were no foreign agents of the Russian government involved . . . That's why he refused to brief the Gang of Eight on Capitol Hill about the existence of the Russian probe and the dossier for months and months because he knew if he briefed them he would have to answer specific questions about the basis for the investigation and no basis existed."
Andrew McCarthy sums it up: "…we have collusion all right: the executive branch's law-enforcement and intelligence apparatus placed by the Obama administration in the service of the Clinton campaign. To find that, you don't need to dig. You just need to open your eyes . . . After nearly two years with no corroboration, a fair-minded commentariat would . . . be asking why the FBI and Justice Department presented unverified information to a federal court in order to spy on Americans."
A rogue ruling class has successfully undermined the constitutional foundation of America, a crime far worse than Watergate. They remain a fundamental threat to our civil liberties.
Photo credit: Jeff Hutchens/Edit by Getty Images