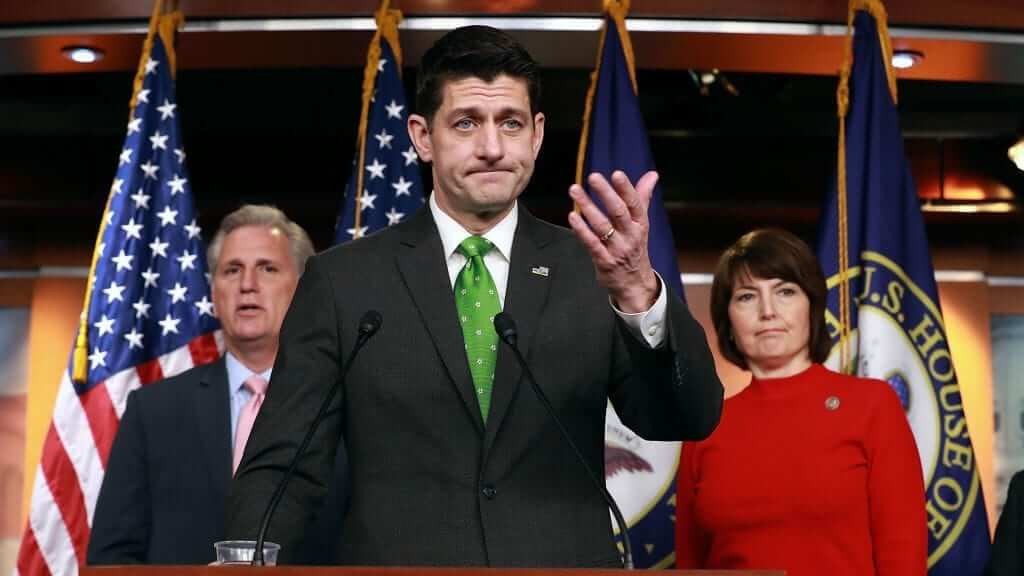 Ryan's plans explained the price of everything but the value of nothing," so concludes Henry Olsen in an important piece for the Manhattan Institute's City Journal.  Make sure to read the whole thing.
Paul Ryan promised to be a different kind of Republican politician. He was principled, they said. He was a man of solid character, they said. And all of those things, undoubtedly, are true. Olsen argues, however, that these virtues were also his vices. He may be a good man, but he was and is not a good politician.
The first duty of a politician is to love and understand the polis in which he aspires to govern. But more than he loved his country or its people, Ryan loved his principles and his own sense of "who he is" which he too readily confused with "who we are." His wish was the father of his thought in this. He did not appear to love or understand the people of this country as they really are and his plans for her, if beautiful to look at on paper, did not spring forth from any stated aspirations of the people he was elected to champion. They were, instead, the product of ideas Ryan sought to make the lodestar of the country because they were his own.
In this, he differed from Obama only in the details. Obama sought to "fundamentally transform" America by insisting that his personal lodestar become that of the nation. When people resisted that, Ryan cheered. But did he hear why they resisted it? It was not just that they differed with Obama on policy. It was that resented the imposition. Who did he think he was, after all? Who asked him to "transform" the country? And, indeed, who asked Ryan?
If Ryan had asked what instead, the voters considered to be the issues that should define our time, things may have gone differently for him. He did not. He didn't think he had to. Like Obama he was cock sure that he had the answers and the voters, now, are letting him know that he was mistaken. Ryan woke up one morning and did not recognize his party. This is "not who we are" he must have said to himself. Only it is, and he didn't know what to do with that information.
Olsen ends his piece on a note of hope for Ryan. Perhaps Ryan will take this time in the wilderness to reflect upon what went wrong on his maiden political voyage? Perhaps he will have a second sailing? Whatever hope may float, however, it remains that the hole in Ryan's ship and in that of so many other politicians from the last cycle is in not listening or reacting to the opinions, the aspirations, and the demands of their sovereigns: the self-governing people of this nation. Ryan had enough sense to resign with dignity after giving it his best, and I am glad he did. But it remains that he knew he was going to be or should be fired.
It's time now for the GOP to regroup and remember who's the boss. None of this is to say that statesmen never need to or should not attempt to correct the sovereign when he is out of line. But ignoring or deceiving him is always a bad idea.