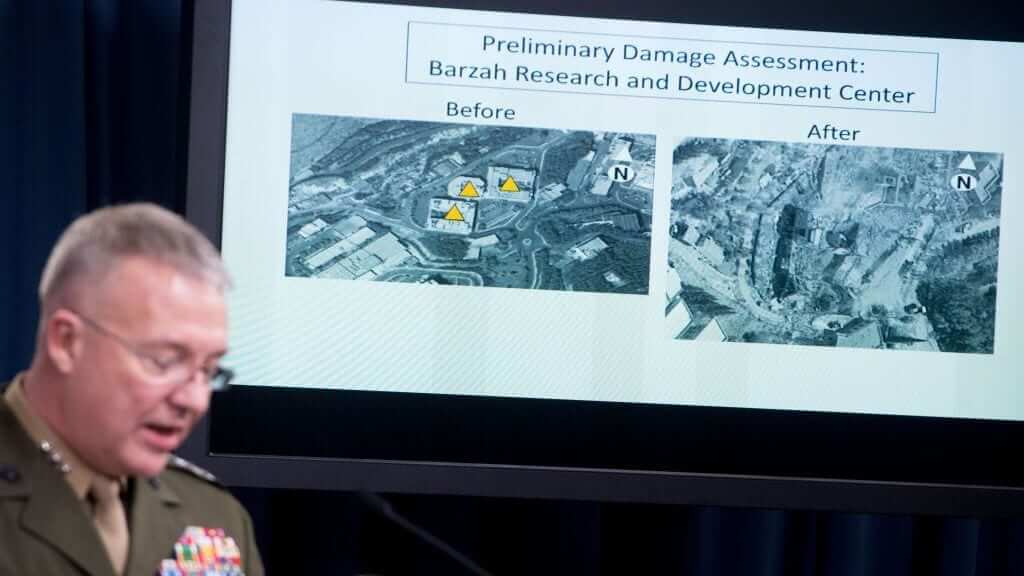 Friday's cruise missile strike on Syria by the United States, Great Britain, and France has received widespread praise for its relative restraint and alleged effectiveness. People I know, like, and respect say the attack was necessary. Maybe they're right. But no one has yet made or, as near as I can tell, is attempting to make a compelling, substantive argument why the strikes were necessary to protect and maintain U.S. national security.
Let's stipulate the following: 1) the April 7 chemical attack on civilians in Douma really happened; 2) Bashar al-Assad's regime in Damascus was responsible; 3) Assad and Russia's Vladimir Putin are tyrants; and 4) using chemical weapons (especially—but not exclusively—on civilians) is deplorable. Not the way Hillary meant it, but actually deplorable.
But those stipulations facts don't answer the question. They distract from it.
Two arguments come closest to addressing my question. The first is that the strike seriously degraded Assad's ability to produce chemical weapons. The truth of this will be borne out in the fullness of time. But even if true, it prevents neither the reconstruction of that capacity nor Assad's ability to purchase chemical weapons from others. If he believes chemical weapons are necessary for the survival of his regime, we should expect him to pursue both. But again, this assertion, while tactically interesting, doesn't answer the threshold question: Why was this necessary to maintain American national security?
The second and potentially more compelling argument is that the attack "sent a message" to Assad, Putin, the North Koreans, and the Chinese. The always smart Claudia Rosett lauds the strike in such terms. She notes that one of the targets was almost certainly the Syrian Scientific Studies and Research Center, which has served as the hub of Assad's weapons-of-mass-destruction research and development. If a missile or two happened to take out the SSRC, Rosett writes:
It would also send a useful message to everyone from the SSRC's suppliers, such as Iran and North Korea, to such predatory dictators as Russia's Putin and China's Xi Jinping. Destroying the SSRC with air strikes ought to drive home, in a way that no amount of UN debate and no quantity of sanctions designations ever could, that these days the U.S. and its allies are serious about their red lines.
In fact, this is essentially the same language we heard after the April 2017 cruise missile attack, when U.S. Senators Lindsay Graham (R-S.C.) and John McCain (R-Ariz.) issued a joint statement saying the strike "sent an important message" to Assad. But it's unlikely either attack did any such thing.
U.N. Ambassador Nikki Haley said this week that Assad has used chemical weapons 50 times during the Syrian conflict, including two attacks in Douma this year alone, one in January and the one on April 7 that served as the proximate cause for Friday's punitive missile strike. In other words, use of chemical weapons has been a regular feature of Assad's struggle to retain power. Apparently, Assad did not get the message we thought our missiles delivered last year.
That said, some critics of the strike have lost their sense of proportion and context. The Syria strike does not represent a return to the failed political consensus favoring promiscuous foreign intervention and too-easy presumptions about nation-building that prevailed during the Bush-Clinton-Bush-Obama years. But at the same time,  proponents of those policies and the principals that implemented them think Friday's attack represents an opening.

Meanwhile, President Trump on Saturday morning declared "mission accomplished." But if it's the case, as Haley told the United Nations, that the United States remains "locked and loaded" to strike Syria again, the president needs to explain why we are going abroad seeking monsters to destroy. And if Assad is, in fact, able to reestablish his chemical weapons capabilities what message did we really send? Did we look strong or did we inadvertently display our impotence?
Content created by the Center for American Greatness, Inc. is available without charge to any eligible news publisher that can provide a significant audience. For licensing opportunities for our original content, please contact licensing@centerforamericangreatness.com.
Photo credit: Saul Loeb/AFP/Getty Images