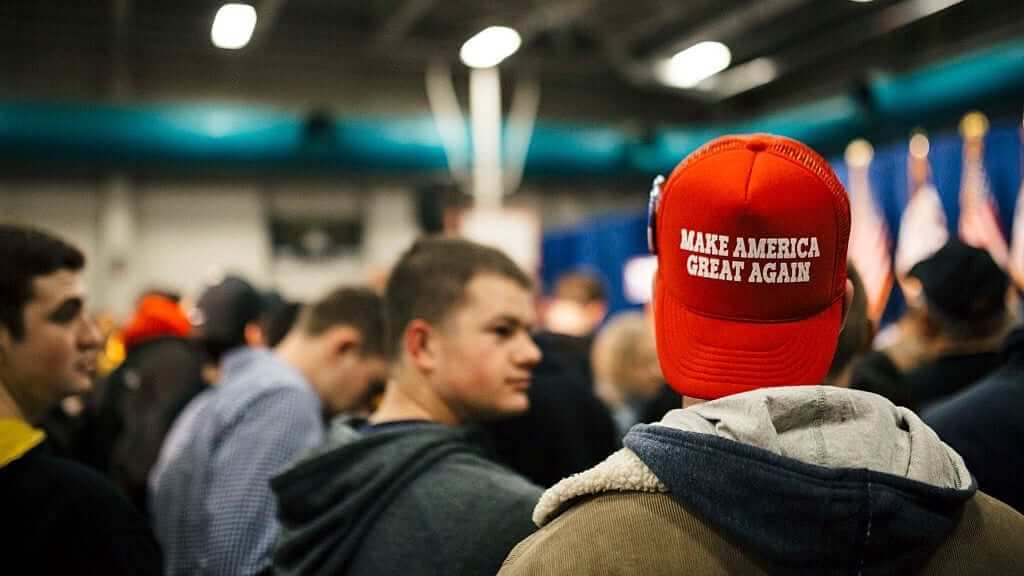 He might have a 5 a.m. lift with his team in a few hours, but that won't stop him from playing another round of beer pong. Unabashedly, he will wear his Make America Great Again hat around campus and might even pair it with a Reagan Bush '84 t-shirt. He hasn't read Locke or Hobbes, but that doesn't stop him from triggering social justice warriors. He is a frat bro conservative. align="right" Third in a series. Read part one and part two.

The frat bro, typically a recruited athlete, quickly realized that many of his classmates look down on him. Athletes and fraternity brothers are often viewed as dumb brutes. But with his early morning workouts, a full course load, long practices, and his fraternity events, he really doesn't have time to care. Besides, his well-bonded team and tight-knit brotherhood provide him with more than enough friends; he doesn't need the approval of his liberal classmates.
Even though the frat bro may study political science, he largely stays away from philosophical conversations about politics. He has an intuitive sense of what is right and is more interested in getting things done and having fun with his friends than in delving into the inner workings of his ideology. His political views aren't based on first principles; they are instead informed by his deep-seated love for his family, his community, and his country. He will fight hard to protect all three and believes that conservative policies align with his values. His views may be less refined and examined than those of other campus conservatives, but he doesn't mind. His identity does not revolve around politics. Instead, his politics revolve around his identity as an American.
Not all fraternity brothers are on the Right, but there is certainly a greater proportion of right-wingers to be found there; this is because many liberals and leftists avoid fraternities altogether. They find them "problematic" due to their sex discrimination, "toxic masculinity" (otherwise known as masculinity), and exclusivity. After all, fraternities are promoting a model of manliness at a time when the rest of the campus is denying that there even is such a thing.
Many "conservative values" are hard-coded into the very structure of fraternities: there aren't any acceptance quotas; weakness is not tolerated; sensitivity is a dirty word. Even the most liberal fraternity brothers will stay away from the social justice warriors in the women and gender studies major and remain well clear of political correctness.
Though conservative frat bros might join other conservative organizations on campus, they typically won't be too invested in them given their time constraints. They also tend to find many of the other conservative groups—which have increasingly tried to secure the approval of their liberal classmates—stuffy, boring, and timid. Besides, they already have a place to socialize, network, and escape the liberal hell of the rest of the campus. But if a critical mass of frat bros join another group, it can easily turn into a front group for the fraternity—another venue for brothers to hang out with each other, meet other people, and recruit potential pledges.
Liberals and leftists have a hard time dealing with the frat bros. The tactic of calling them stupid doesn't work: the frat bros know that they would call them stupid even if they weren't conservative. Calling them racist and sexist also falls flat: they will simply deny it and move on. And it's hard to intimidate them: they have good career opportunities through their fraternity and aren't beholden to the politically correct mafia—also, it typically isn't a good idea to threaten a 6-foot-2-inch, 220-pound linebacker (I've heard they're pretty good at tackling people).
Frat bros know that they'll never get their classmates' respect and so don't even bother trying. They just keep working hard and hanging out with their friends.
So instead of dealing with the frat bros, the liberals and leftists have trained their sights on the fraternities themselves. They protest fraternities and spread negative stories about them and put considerable pressure on school administrations to regulate them or shut them down altogether. Though some may get pressured out of existence, others have enough of a support structure to buck the onslaught. The fraternities don't help their case with the administration when they troll the liberals on campus with politically incorrect antics, but all too often they can't resist the temptation to offend the delicate sensibilities of the easily triggered.
Though fraternities are under fire, individual frat bros are typically left alone. They are some of the few conservatives confident enough to walk around campus wearing their MAGA gear. They don't have time to be embarrassed—they're too busy studying, practicing, partying, and lining themselves up for that finance job.
Photo credit: NurPhoto via Getty Images