A daily roundup of great reads from around the web as selected by our editors.
—Ben Boychuk—
You will have heard by now about the good news from the U.S. Supreme Court on Monday. The justices handed down important (and generally positive) rulings on President Trump's travel moratorium and a vital religious liberty case. The justices also agreed to hear arguments in the Masterpiece Cakeshop case, which pits a claim of equality against a business owner's freedom to do business (or not) with whomever he pleases.  
Unfortunately, the High Court declined to hear arguments a long-running gun-rights case from the Golden State, Peruta v. California, which centered around concealed-weapons permits. The plaintiffs argued that law-abiding gun owners in San Diego, Los Angeles, and most Bay Area counties are being unjustly denied concealed-weapons permits. (Interested in a deep dive? All of the documents are here.)
As the L.A. Times notes, "The justices let stand a ruling from the 9th Circuit Court of Appeals which held last year that the '2nd Amendment does not preserve or protect a right of a member of the general public to carry concealed firearms in public.'"
Justice Thomas wrote a strong dissent, which Justice Gorsuch joined.
"For those of us who work in marbled halls, guarded constantly by a vigilant and dedicated police force," Justice Thomas wrote, "the guarantees of the Second Amendment might seem antiquated and superfluous. But the framers made a clear choice: They reserved to all Americans the right to bear arms for self-defense. I do not think we should stand by idly while a state denies its citizens that right, particularly when their very lives may depend on it."
Quips Hot Air's Jazz Shaw: "Wait a minute . . . I thought we were supposed to be winning these cases now."
On Friday, I noted five Republican U.S. senators had come out against the Better Care Reconciliation Act, which is the GOP's current answer to sort of repealing and kind of replacing Obamacare. One of those senators, Ron Johnson of Wisconsin, explains himself in the New York Times.
"The bill's defenders will say it repeals Obamacare's taxes and reduces Medicaid spending growth." Johnson writes. "That's true. But it also boosts spending on subsidies, and it leaves in place the pre-existing-condition rules that drive up the cost of insurance for everyone."
Johnson argues that any bill worth its while "should return more flexibility to states, to give individuals the freedom and choice to buy plans they want without Obamacare's 'reforms.'" He contends this can be done while protecting people with pre-existing conditions, which is a popular provision of the unpopular current law.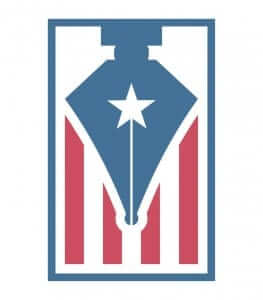 —Julie Ponzi—
Do you know the difference between "Reaganism" and the actual thinking of Ronald Reagan? You might be surprised to learn that they aren't necessarily synonymous. Henry Olsen's new book The Working Class Republican: Ronald Reagan and the Return of Blue-Collar Conservatism (which I pre-ordered months ago and anticipate getting this week) takes on the question of the so-called Reagan Democrats—you know, the voters who, until Trump, no Republican since Reagan had been been able to persuade vote Republican.  
Olsen has long posited that this Republican failure is due to their tendency to fetishize "Reaganism"—or notions of conservatism that are more the product of wishful remembrance than of a careful understanding of the actual man and his politics. There is a very good piece today by Olsen at Politico Magazine (no doubt, drawn from the book) that examines this specific question in more detail.
There are many great graphs, but this one—in particular—caught my eye:  
Conservative Republicans who didn't cotton to FDR didn't notice this, but the blue-collar voters who became known as "Reagan Democrats" sure did. During his governor's race, Reagan's margins were an astounding 36 percent to 44 percent larger than those of the 1962 Republican gubernatorial nominee, Richard Nixon, in towns dominated by blue-collar whites. He did dramatically better than other Republican presidential nominees in similar counties and towns when he ran for president, too. As one person told Reagan biographer Lou Cannon in 1984, "He isn't really like a Republican. He's more like an American, which is what we really need."
"He isn't really like a Republican. He's more like an American, which is what we really need." That is precisely it, isn't it? The late election, indeed, the last 30 years of American politics in general, ought to have shown us the folly of hanging on too tightly to ideological purity tests and policy prescriptions. Conservatives (and their liberal Democrat counterparts) love to tell you that a failure to be uncompromising about these matters is a failure to stand up for "principles." But what kind of principle is it to say damn the torpedoes over a thing like tax brackets? Minimum wage? Or even social security and health insurance subsidies? Reagan thought there were bigger issues and better hills for Americans to be willing to die on.
There ought to be room for disagreement about the particulars of these matters that still embraces the Americanism of the advocates of these positions, it seems to me. Turning them into checklist items is polarizing and divisive. And it's why Republicanism or "Reaganism" was and is bad politics.
element_content=""]