A daily roundup of great reads from around the web as selected by our editors.
—Ben Boychuk—
The always interesting Rick Moran provides his own analysis of the Georgia special election at American Thinker: "Some people hate Trump. More people hate liberals." After all the hemming and hawing from the media about money, "moral victories," and the weather, Moran says Karen Handel's victory came down to this:
Ordinary Americans simply don't like leftists very much. And when Hollywood and Silicon Valley unite to tell them they are stupid, are ignorant, are racist, are homophobic, hate Muslims, and shouldn't love America so much, what do they expect the reaction from ordinary people will be?

Republicans are not representatives of the people any more than Democrats are.  But they speak the language of the ordinary voter and usually don't put them down.  The coastal elites who run the Democratic Party and liberal establishment cannot disguise their contempt for ordinary Americans.  In Georgia's 6th District, that smug, self-righteous sense of superiority played about as well as one might expect.
Yep. The truth hurts. Somebody please inform the Washington Post's Michael Gerson. Paul Mirengoff makes a pretty good attempt at PowerLine today. "In the absence of more than a few major policy disagreements with Trump," Mirengoff writes, "I think the answer to the question of what Republicans and conservatives should do is obvious: Support President Trump."
He continues:
Not uncritically. Not come hell or high water. Not (if I can help it) with bad arguments. But support the president.

We should not create a third party. We should not, on the facts we know or the facts that seem likely to emerge, back impeachment. Rather, we should push back strongly against such talk.

We should not support a primary challenge to Trump unless his policies veer to the left or it becomes apparent that he can't be reelected. We absolutely should not support his opponent in 2020.

As things stand now, these are not close calls.
Not sure if this qualifies as "great," but the most blinkered read of the day appears at Slate. Subtitled "How Mitch McConnell weaponized our short attention span," writer Jordan Weissmann complains how the senate majority leader has bamboozled the press yet again with the latest iteration of the American Health Care Act.
"Under normal circumstances," Weissmann writes, "this sort of momentous legislation would have been dominating the news cycle for weeks. Instead, it's been virtually absent from broadcast news and become a C-level subplot on cable, thanks to McConnell's tactically ingenious decision to skip the normal committee process and craft his party's bill behind closed doors, before rushing it to a floor vote, likely next week. Without a public process, journalists just haven't had much to cover—and voters haven't been able to grok what's at stake."
Weissmann's problem isn't really with McConnell. (The same cannot be said of four of McConnell's Senate colleagues, who are not happy about the process or the results). His problem is—or ought to be—with other journalists.
Since when, in leaky Washington, have reporters needed a "public process" to cover anything? Cable and network news is obsessed with Trump and his phantom Russia ties, along with other ephemera. Leaks aplenty there. Newspapers are stretched thin and focused on similar bogeymen. If they wanted to cover the health care bill, reporters could have worked their sources. Assuming they have any. Could the problem be that left-leaning journalists have few good sources among Republicans in the Senate? Anyway, I commend Weissmann's story only as a lengthy exercise in cognitive dissonance and missing the point.
If you're interested in the content of the bill itself, Senate Republicans have posted a "discussion draft." A vote likely will be held next week.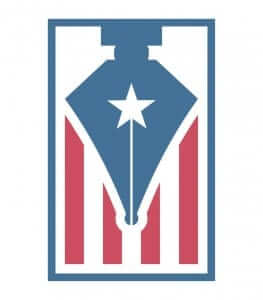 —Chris Buskirk—
"The Most Consequential House Race Ever" was won by Trump-supporting Republican Karen Handel. That's good news because it gives the lie to the entire Democrat narrative since November. But the icing on the cake may be the opening paragraph in Molly Ball's piece in The Atlantic which itself exposes the monumental fraud of Lefty self-regard. My friend Roger Kimball once described campus radicals as "intoxicated with their own sense of moral superiority." Thanks to Molly Ball we may now know why.
Around midnight, hours after their candidate conceded he had lost the Most Important Special Election in History, the last remaining supporters of Jon Ossoff took over the stage where he had recently stood. One of them waved a bottle of vodka in the air. Together, they took up the time-honored leftist chant: "This is what democracy looks like!"
You don't have read past the first paragraph, but you should. And with that opening how can you not read on?
Also worth noting are new pay-to-play suspicions swirling around John McCain's eponymously named foundation. The Daily Caller notes:
Conservative and liberal critics, however, believe the institute constitutes a major conflict of interest for McCain, The Daily Caller News Foundation's Investigative Group has learned.
And
Critics worry that the institute's donors and McCain's personal leadership in the organization's exclusive "Sedona Forum" bear an uncanny resemblance to the glitzy Clinton Global Initiative (CGI) that annually co-mingled special interests and powerful political players in alleged pay-to-play schemes.
Sounds a lot like the accusations that dogged The Clinton Foundation until the day it decided that the world could live without all of its good works. (After Hillary left office, natch.)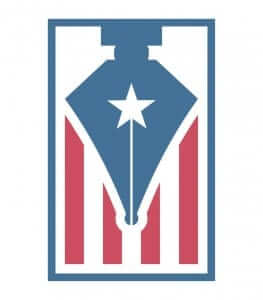 —Julie Ponzi—
Ayaan Hirsi Ali and Asra Q. Nomani have an op-ed in today's New York Times taking to task Senator Kamala Harris, (D., CA) and the other Democratic female senators who sat on the committee before which Ali and Nomani went to great trouble to appear and testify regarding the dangers of political Islam, particularly to women. These same women who were horrified and cried sexism when Harris was, apparently, interrupted during her questioning of Attorney General Jeff Sessions, offered stone cold silence when given the chance to ask questions about the kind of sexism that motivates such horrific acts as female genital mutilation, polygamy, honor killings, forced marriage, child marriage, sex slavery, and widespread domestic abuse. It it good in itself but it is also a damning condemnation of the wasteland that is now, absurdly, called "American liberalism."
A taste:
There is a real discomfort among progressives on the left with calling out Islamic extremism. Partly they fear offending members of a "minority" religion and being labeled racist, bigoted or Islamophobic. There is also the idea, which has tremendous strength on the left, that non-Western women don't need "saving" — and that the suggestion that they do is patronizing at best. After all, the thinking goes, if women in America still earn less than men for equivalent work, who are we to criticize other cultures?
Also worthy of a considered read is a piece over at City Journal by my favorite number cruncher and analyst of elections, Henry Olsen. Olsen considers the Ossoff/Handel race in Georgia's 6th and correctly explains that any sober reading of the numbers might have told Democrats that they never really had a chance in this district but that the Democratic strategy, especially in the face of these numbers, was doubly ridiculous. Democrats, Olsen explains, will not have a shot at winning in races like this where they have to convince people who are not part of their base (so this goes for national elections, too) unless or until they understand this central point:
Whatever Democratic activists think, a majority of Americans do not want what they are selling. They may not like much of what the Republicans and Trump are offering, either, but when forced to choose, they will, however reluctantly, back the Trump-GOP synthesis over the united Democratic alternative.
But Republicans should not crow upon reading this. We have our own problems, not the least of which is an inability of too many in our party to understand that our current triumphs (such as they are) have not come from their own masterful powers of persuasion about constitutional principles (ha!) but from the very carefully crafted political coalition Trump was able to create. The majority of the American people do not want what the mainstream of the Republican party is selling, either.
What both Republican and Democratic activists seem to miss is that the voters in 2016 were disgusted with both of them and they were tired of the condescension and assumptions from the elites in both parties who think that they know better than the people voting do about what's best for them.
If principled advocates of constitutional government want to see political success any time in the near future, they'd do well to pay attention to concerns of actual voters who, thanks to Trump, they now have an opportunity to persuade. So far, I see little evidence that they appreciate it chance in front of them.
element_content=""]