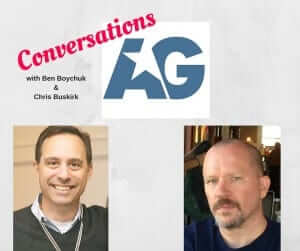 Managing editor Ben Boychuk joins me again to discuss the politics of the Pence-Kaine debate. We all know Kaine face-planted, but what does it mean for the race?
The short answer is that it is a media reset for Trump. Last week was tough on the Republican nominee's campaign after a mixed performance in his own debate with the still-robotic and transparently phony Hillary Clinton, along with the dud New York Times story about his taxes. Note to the Times: the American people are not huge fans of paying income taxes.
We also had an extended discussion of the proper understanding of modern American nationalism particularly as a response to the rising globalist tide. We preview Ben's op-ed in Sunday's Sacramento Bee, where he make the case that Trump's nationalism is well within the American mainstream.
Globalism has taken on a messianic tone and has eroded institutions like the family and the church. It has sought to undermine the legitimacy of the nation-state as the political expression of the sovereign people and protector of their natural rights and replaced it with the administrative state and an ethos of radical individual autonomy. But, as R.R. Reno puts it, "This dissolution encourages an atomistic individualism, which in turn makes all of us more vulnerable to domination and control." In other words, radical freedom is a false promise that exposes the individual to state coercion. A proper American nationalism will protect and promote the rights of the individual as a human being and, specifically, as an American while also recognizing that man is rational and spiritual, not just sensual and economic.
The entire episode can be played in your browser by clicking the link at the bottom of the post or in iTunes by clicking below.
Click here to subscribe in iTunes: